Here are some movies from the 80s, 90s and early 00s that we watched as pre-teens / teens / last week because of the 0.3 seconds of nudity, whether we knew it or not. Almost all of them are PG-13 and their storylines aren't necessarily sexual, so they could be viewed over and over without anyone thinking you were a pervert. This type of covert behavior was necessary if you were even mildly interested in female nudity prior to the internet / being an adult.
10. The Fifth Element
[ buy ]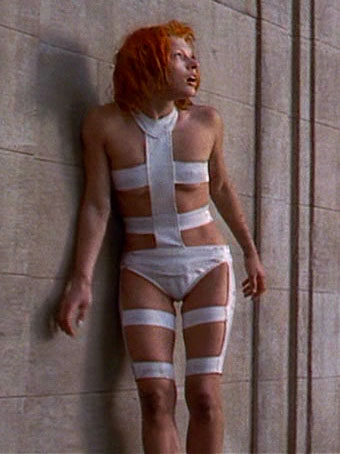 Basically just put Milla Jovovich in a movie and we will sit in front of that movie and watch it. High five to the wardrobe department.
+
9. Splash
[ buy ]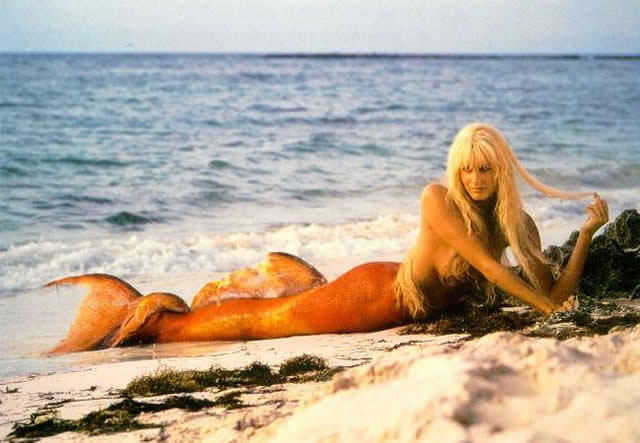 Laying the groundwork for my unhealthy obsession with The Little Mermaid.
+
8. Species
[ buy ]
Super hot cyborg alien wants to procreate, takes off clothes.
+
7. Hackers
[ buy ]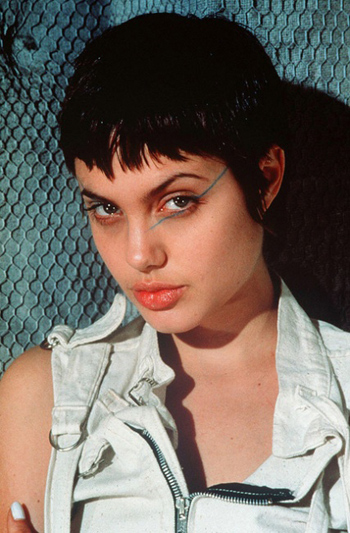 Angelina Jolie with short hair.
+
6. Shakespeare in Love
[ buy ]
Pretty girl in drag falls in love with pretty boy, takes off clothes.
+
5. Swordfish
[ buy ]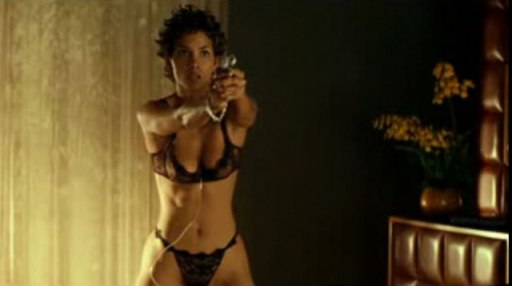 Sort of like a James Bond movie, but with a topless Halle Berry, which is how I like my James Bond movies.
+
4. American Beauty
[ buy ]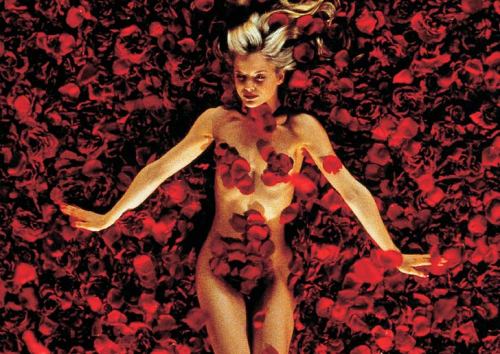 I'm watching this because it's cerebral, dark and funny! I don't even care ab– what breasts? Hm? Oh, those. I hardly noticed.
+
3. Road Trip
[ buy ]
Student: She was topless? Girls don't just stand around naked.
Barry: Uh, yeah, they do. Ok? This is my story. You wanna hear it or not?
Student: It just doesn't make any–
Barry: –Shh! Please, no interruptions, Ok?
So this other girl walks up, right? Totally hot. Naked! Really naked!
+
2. Titanic
[ buy ]
At first I thought I was watching Titanic for the unkempt sexiness of Leonardo DiCaprio, then Kate Winslet took her clothes off.
+
1. Fast Times at Ridgemont High
[ buy ]
Um, best slow-motion walk near a pool in cinematic history?
Yes.

This would be a good time to talk about the lengths you went to for nudity! Or maybe it was just me?