A Louisiana Bill proposed by state Rep. Patricia Smith, D-Baton Rouge, is causing quite a stir and has been for about four years. Why? It actually speaks some common sense about sex education in public school. Smith told Baton Rouge-based newspaper The Advocate that withholding factual information about sex is tantamount to child abuse: "It is important that we give our children medically factual information so that they can make the right decision."
Though her personal language might appear incendiary to those who want to keep us in the dark ages, the wording in House Bill 369 is far from controversial:
The legislature finds that sex education promotes healthy attitudes concerning growth and development, body image, gender identity, dating, relationships, and family life and provides students with the information and skills they need to develop positive values, make good decisions, and respect the important role sexuality plays throughout a person's life. Effective sex education instruction is part of a broader instruction program preparing young people to reach intellectual and emotional maturity.
And—
Proposed law requires public school governing authorities, including those of charter schools, to provide instruction in sex education each year to students. Specifies that such instruction be medically accurate and developmentally and age appropriate and include the following:

(1) Information about human sexuality as a normal and healthy aspect of human development.

(2) Information stressing that abstinence is the most reliable way to prevent pregnancy and sexually transmitted diseases.

(3) The health benefits, side effects, and proper use of contraceptives approved by the U.S. Food and Drug Administration (FDA) to prevent unintended pregnancy and of FDA-approved barrier methods to prevent sexually transmitted infections.

(4) Information which helps students develop skills necessary to form healthy, age appropriate relationships.

(5) Lessons to help students develop skills in critical thinking, problem solving, decision making, and stress management.

(6) Emphasis on encouraging students to communicate with parents about sexuality and intimate relations.
There are still a few glaring omissions — the bill does state that no part of sex education shall advocate or support abortion, and you'll notice that basic human anatomy isn't on there either (which is a thing we, as a country, clearly need) but that could be lumped into the first item. There's a ton of wiggle room in these very basic tent poles of what makes good public health information — is a discussion of rape culture included in item 4? We might never know, or we might only know when there's a giant to-do about it later (supposing they can even pass this bill).
Still. I am a huge fan of baby steps rather than no steps, especially when you consider that even this basic mandatory sex education is a) better than no mandatory sex education that includes contraceptives and b) an emergency measure at this point. Louisiana ranked 8th on states with the highest rates of teen pregnancy when it was last counted in 2008. That's not really a list you want to be high on, as teen pregnancy accounts for $11 billion per year of taxpayer money and more than half of teen moms drop out of high school, thus decreasing their statistical likelihood for financial stability throughout their lives. It's a list you really really really don't want to be high on when the CDC calls teen pregnancy a "winnable battle" that can be won through information about contraceptives.
The consequences of abstinence-only or no sex education are also disproportionately felt by the African-American and Hispanic communities — the rate of teen pregnancy for girls those two communities is two and a half times higher than their white counterparts and the rates of HIV infection among African-American teens, specifically in Louisiana, is directly due to abstinence-only sex education. And did I mention that Louisiana is number one in HIV infections in those aged 13-24? I wonder what's causing that problem.
So you see, anything, anything is better than what's currently happening. But it did get me wondering. In my utopian world, what else would be taught in public school sex education?  Keep in mind that this is in addtion to what is mentioned above and that the only public school teaching experience I have is in teaching French.
---
Labeling These Pictures
Basic human anatomy is crucial—you need to know what you've got and what other people have got. Being able to talk cogently about the reproductive system is as important as being able to talk cogently about what's in the rest of your body, and even a small emphasis on science in the public school system may encourage the next medical mastermind.
So the question becomes, can you label these pictures? Try your hand at labeling three different views of reproductive anatomy with exercise one, exercise two and exercise three at McGraw Hill. This is probably a thing you want to try in the privacy of your own home and not in a strict work environment (unless you're in medicine, then probably go for it).
---
Gender Diversity, As Well As Sexual-Orientation Diversity
In my utopian world, the above wouldn't be taught as strictly "male anatomy" and "female anatomy" because though the majority of the population is cisgender, that isn't always the case for every individual student (and the cool bit is it looks like those McGraw Hill quizzes don't really have gendered labels on them). In a world where we even gender pens, this might be asking a little much. But teaching beyond the binary — teaching a spectrum of genders and, most importantly, not separating a classroom based on perceived genders (because you don't know! Only that kid knows and maybe they're telling and maybe they're not.) — is a major part of my sex education utopia. This is one of those things where everyone should be getting the same wealth of information — girls, boys and everyone in between should know everything their peers know because, y'all, they're just gonna talk about it to each other anyway. You may as well have a trained teacher give everyone the accurate information instead of instigating a game of sex ed telephone. Plus, according to the Tasmanian Department of Education, schools that address diversity in gender and sexual orientation are making a difference — gender- and orientation-based bullying decreases when those differences are addressed. So why let Australia have all the good sex ed? We would like it too, please.
---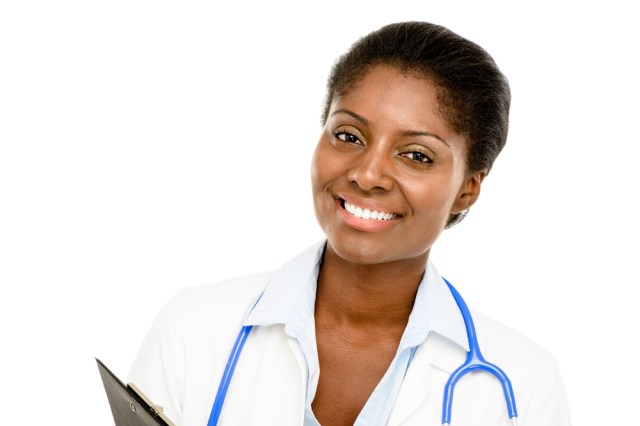 How To Find a Doctor For Your Private Bits, And Also Actually Speak Words To Them
I would have been one million times less terrified when I went to the gynecologist for the first time if I'd known what was coming. Hell, I'd have been one million times less terrified if I'd known how to talk to my doctor, or that I really was supposed to get all-the-way naked for the exam (I left my undies on, I dunno, I was shy at one time). I would have also loved information on how to find a great doctor (though I just went to my mom's, and I lucked out because my mom's doctor is awesome). Finding and speaking to a doctor seems like a really adult thing, but not when you consider that some gynecologists recommend young adults aged 15 to begin going. Part of sex education is how to take care of your body with contraceptives, so I don't understand why we don't teach a bit of medical literacy to back that up.
---
Pleasure
If young adults don't know that sex is supposed to feel good yet still get the messages our society sends that they should be having sex, well then. What the fuck kind of sex are they having? Leaving pleasure out of the equation means that our next generation only know one of the "whys" of having sex (reproduction, and only in some cases) and almost none of the "hows." To my mind, that leaves them open to being coerced into activities they don't want to do and/or being unable to communicate to a partner what they want. That makes for some pretty unhappy adults. Dan Savage and Dr. Jocelyn Elders agree, so does the New York Times.
---
Rape Culture and Assault
I don't think that sexual assault is sex because consent is absent, but I do think resources for dealing with sexual assault have a place in sex education. Mostly because where else is the upcoming generation going to learn about it? You know what else should be taught (to all genders) during sex education? What rape culture is and how to combat it. Enthusiastic consent. Period. End of story.
---
Abortion. For Real.
Abortion is a constitutional reality and a practical reality that many people face. So why aren't we advocating for our right for it to be a thing that exists? Or even talking about it as a practical option in a classroom? Here is how my high school handled it and how that informed my opinion growing up:
We had two speakers come in to our health class during our junior year of public high school (a little too late, in my opinion, as peers were already struggling with these decisions). One Planned Parenthood sex educator and abortion provider who talked about the realities and specifics of abortion, and one anti-choice educator with no credentials other than that her and her mom disagreed with abortion and had horrible abortion experiences and so started educating with an anti-choice agenda. The anti-choice educator forgot to show up and had to reschedule. The pro-choice Planned Parenthood doctor showed up on time, answered all our questions with medically factual information, had a presentation based in science and still stressed that even though she agreed with abortion being legal and available, that it isn't the best option for every patient she sees. She was level-headed, could answer everything we asked and shied away from no questions.
When we could reschedule the anti-choice presenter, she could not answer all of our questions because she had no real credentials and no science background. None of her presentation was based in science and even the bits of her presentation based in morality were anecdotal at best. There wasn't a "better" anti-choice speaker available, because all other science-based humans were pro-choice. Many of my classmates, having been on the fence or anti-choice before, were pro-choice after that.
So. Address it, is all I'm saying, even if classrooms want to give both sides of the argument. Go for it. Maybe then when the next generation takes over, they won't try to fuck over women nearly as horribly as the current set of lawmakers.
---
Body and Sex Positivity
Christ. You're normal. I'm normal. We're all normal, as long as we are having sex in ways that are consensual, risk-aware and injury free. Our bodies? They're normal too. Beautiful, even. That should be the core concept in any comprehensive sex education, in my opinion. Everyone's bodies look a bit different, everyone's sex looks a bit different, but dang it we are all normal.
---
What Did I Miss?
Like I said—the only sex education I personally do is for Autostraddle.com, and that's an adult audience. So what was I wrong about? What did I miss? Let's talk about sex education.