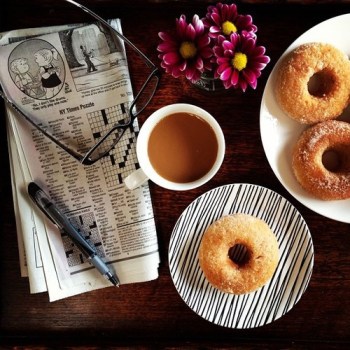 HELLO and welcome to the 74th installment of Things I Read That I Love, wherein I share with you some of the longer-form journalism/essays I've read recently so that you can read them too and we can all know more about KIDS! This "column" is less feminist/queer focused than the rest of the site because when something is feminist/queer focused, I put it on the rest of the site. Here is where the other things are.
The title of this feature is inspired by the title of Emily Gould's tumblr, Things I Ate That I Love.
Legends Never Die: Two Decades after a low-budget film turned Washington Square skaters into celebrities, the kids from "Kids" struggle with los lives, distant friends, and the fine art of growing up. (May 2013), by Caroline Rothstein for Narrative.ly  – This movie was such a thing, it was such a thing, I've seen it 76 times, even though my mother forbid me to. "Those of us who watched Kids as adolescents, growing up in an era before iPhones, Facebook, and Tiger Moms, had our minds blown from wherever we were watching–whether it was the Angelika Film Center on the Lower East Side or our parents' Midwestern basements. We were captivated by the entirely unsupervised teens smoking blunts, drinking forties, hooking up, running amok and reckless through the New York City streets. Simultaneously, the driving storyline highlighted the terror of HIV and AIDS, which was at its apex in the mid-nineties."
Schizophrenic. Killer. My Cousin (April 2013), by Mac McCleelland for Mother Jones – I have 567 feelings about the shitty mental health system in this country, now that I've read about all the budget cuts in this article I have 5,670 feelings. So that's awesome.
Life In Public Housing (April 2013), by Rico Washington and Shino Yanagawa –  "Over the course of twelve months, journalist Rico "Superbizzee" Washington and photographer Shino Yanagawa facilitated a series of candid interviews and photo shoots with current and former residents of various housing projects throughout the city, including seminal hip-hop icon Afrika Bambaataa, author/ filmmaker Nelson George, and hip-hop artist/actor Yasiin Bey (formerly known as Mos Def). Inspired by the documentarian works of Jacob Riis, Gordon Parks and Ruiko Yoshida, Washington and Yanagawa aimed to explore and challenge the stigmas and stereotypes associated with blacks and Latinos in New York City's public housing community. Seven of those stories are told below."
I'm Still Here: Back Online After a Year Without the Internet (May 2013), by Paul Miller for The Verge – I really related to what he said midway through the video about depression, and how in some ways the internet sort of tempered that, by always being a place where you could get what you wanted, in some sense. I wish he'd dug deeper into that. Anyhow, you've probably already read this because it's all over the internet, duh, but here it is once more!
Why Do They Hate Us? (May/June 2012), by Mona Eltahawy for Foreign Policy –  NMA-nominated article! – "What all this means is that when it comes to the status of women in the Middle East, it's not better than you think. It's much, much worse. Even after these "revolutions," all is more or less considered well with the world as long as women are covered up, anchored to the home, denied the simple mobility of getting into their own cars, forced to get permission from men to travel, and unable to marry without a male guardian's blessing — or divorce either."
Queen For A Day (February 2003), by Pamela Coloff for The Texas Monthly – "In Texas, beauty contests offer girls a time-honored occasion to hone the skills of elaborate preening, discover the intricacies of tactical warfare, and practice the fine art of intense mother-daughter bonding. But at the 2003 Miss Texas Teen USA Pageant, Contestant Number 53 hoped for something simpler: a blueprint for self-discovery."
The balinghou: China's Generation Gap (February 2013), by James Palmer for Aeon Magazine – This is about how kids in China right now were raised in a completely different world than their parents, one more like their grandparents' world actually, and what this generation gap has been doing for the people he interviews in the article and ostensibly others as well but you never know with these things.
Burning Man (February 2012), by Jay Kirk for GQ –  This actually was not as much about the video game as it said it was.  "On his first tour of duty in Afghanistan, Sam Brown was set on fire by an improvised explosive device. He survived, only to find himself, like thousands of other vets, doomed to a post-traumatic life of unbearable pain. Even hallucinogen-grade drugs offered little relief, and little hope. Then his doctors told him about an experimental treatment, a painkilling video game supposedly more effective than morphine. If successful, it would deliver Brown from his living hell into a strange new world—a digital winter wonderland."
How I Escaped North Korea (April 2013), by Park Ji Woo for Gawker – "Park Ji Woo was born in North Korea and escaped with her mother when she was 9 years old. Today Park is 24 and studies English in New York City. Her column about life as a North Korean defector living in New York City appears on NKnews.org."
Spring Break For Nerds (April 2013), by Noreen Malone for The New Republic – "Much of SXSW's freewheeling spirit may have been co-opted and commoditized, but according to Crowley, the basic purpose of the festival remains the same: "South by Southwest is where you can come to experience what the future feels like, if just for a few days." In the future, as it turns out, everyone will use their gadgets with an utter lack of self-consciousness or concern for social context."