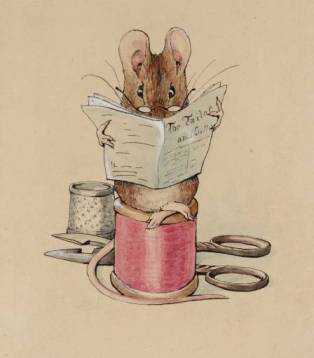 HELLO and welcome to the 22nd installment of Things I Read That I Love, wherein I share with you some of the longer-form journalism/essays I've read recently so that you can read them too and we can all know more about being a lady-writer in New York, couch-surfing and The War Against Youth!
This "column" is less feminist/queer focused than the rest of the site because when something is feminist/queer focused, I put it on the rest of the site. Here is where the other things are.
The title of this feature is inspired by the title of Emily Gould's tumblr, Things I Ate That I Love.
You're Welcome: Couch-Surfing the Globe (April 2012), by Patricia Marx for The New Yorker – A writer not particularly naturally inclined towards spending long hours with strangers embarks upon a journey via Couchsurfing.com and says a lot of interesting things along the way.
Six Degrees of Aggregation (April 2012), by Michael Shapiro for The Columbia Journalism Review – The degree to which The Huffington Post owes its success to mastery of Search Engine Optimizaton is profoundly depressing.
When S'Mores Aren't Enough: The New Economics of Summer Camp (July 2011), by Natasha Singer for The New York Times – Relevant to my present interests.
What it Cost Eight Women Writers to Make it in New York (April 2012), by Brent Cox for The Awl  – "Our intent here was simply to pick a writer or two from enough different eras to give a sense of what's been involved in moving to the Big Apple to make it (or otherwise) over the past century."
Innocence Lost (October 2010), by Pamela Colloff for Texas Monthly – The sheer volume of stories about people not rich or powerful or privileged enough to get a good lawyer or otherwise evade injustice who are therefore at the mercy of courts imprisoning them for crimes they did not commit (and for which there's no evidence linking them to the crimes) is stunning and heartbreaking. This is another one of these stories.
How Do You Explain a Man Like Gene Weingarten? (December 2011), by Tom Bartlett for The Washingtonian –  Remember that story about kids who died after parents forgot that they'd left these kids in their car (which was in TIRTL way back when) and the story about Joshua Bell playing in a DC Metro station for ignorant passerbys (which wasn't in TIRTL but I feel like everybody has read it anyhow)? This article is about the guy who wrote those stories, who is apparently a total weirdo. I love articles about the people who write the things that we read here every week like a family. –> "All good stories, Weingarten had come to believe, are about the meaning of life."
Obviously after reading that story I had to read the story about The Great Zucchini (January 2006, by Gene Weingarten for The Washington Post) that was mentioned in the article and it's good and you should read that one too.
Misadventures in the Republic of Letters (February 2011), by Alissa Nutting for Seven – Confessions of a literary magazine editor. Reminds me of interning at the lit agency.
Mr.X (1969), by Carl Sagan for Marihuana Reconsidered – On the benefits of cannabis –> "There is a myth about such highs: the user has an illusion of great insight, but it does not survive scrutiny in the morning. I am convinced that this is an error, and that the devastating insights achieved when high are real insights; the main problem is putting these insights in a form acceptable to the quite different self that we are when we're down the next day."
The War Against Youth (April 2012), by Stephen Marche for Esquire – We're fucked, I think, which is why it's so important that we all support each other! But this is good stuff, you should read it. Compelling numbers in there too.