If you're serious about gaming or HD video editing, your graphics cards will be at least as important as your CPU in getting the best performance out of your PC.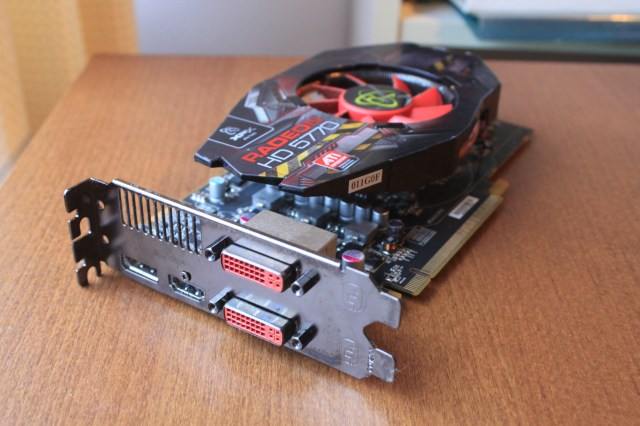 Video cards contain their own processors (called GPUs) which are specialized for performing the kinds of calculations needed for rendering 3D graphics. They also come with their own memory, and like with the CPU and RAM, the speed and size of the GPU and graphics memory will factor into the card's overall performance.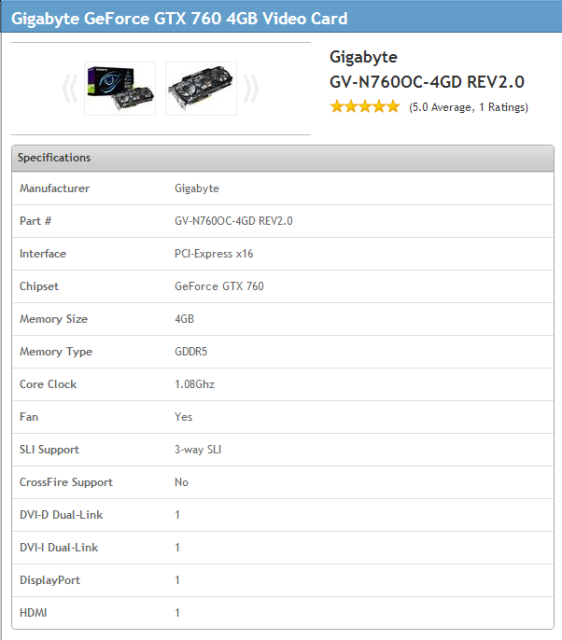 Similar to the CPU rivalry between Intel and AMD, the graphics market is dominated by two chipsets: NVidia's GeForce and AMD's Radeon. There's no compatibility worry though — a single card of either type will work in any motherboard.
There's also the possibility to link up multiple graphics cards, using each manufacturer's multi-CPU technology: SLI for GeForce, or CrossFire for Radeon. There's a lot of debate about the benefits of a multi-GPU setup, but I think the general consensus is that getting one high-end card is better than hooking up two mid-range cards. Obviously, if your pockets are lined with gold, then there's nothing to stop you hooking up multiple high-end cards. If you do choose to use SLI/Crossfire then be aware that you'll need a compatible motherboard with space for all the cards, a hefty power supply, and enough cooling for the extra heat they'll generate.
Buying Recommendations
When either AMD or NVidia release a new generation of graphics chips (which is about once every 18 months), manufacturers will put out cards at low-end, mid-range and high-end price points. It's a case of finding where the sweet spot is for your budget: the GeForce 760 GTX and the Radeon R9 270X are great performing mid-range cards in the current gens, both in the $225/£175 range.
---
We've covered most of the parts that will get your computer running, now it's time to look at where to store all your stuff!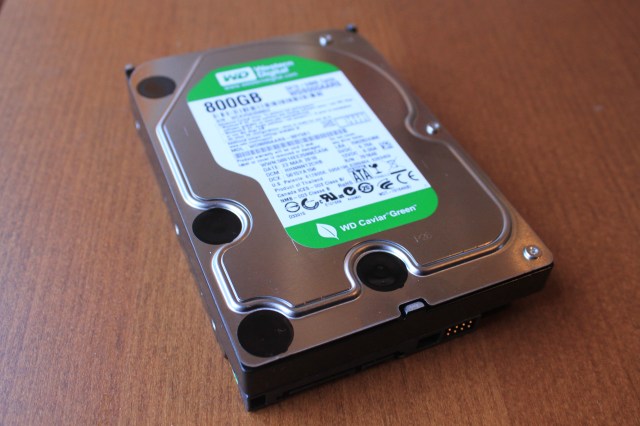 Hard disk drives are used for the bulk of data storage in a PC, so logically the biggest factor here is going to be the capacity. While the rise of the cloud might reduce some of the need to keep hold of so many files on one computer, having plenty of local hard drive space is still a convenience, and the more you have, the longer you can put off facing your digital hoarding habit.
If you do HD video or photo editing, hard drive capacity is a serious consideration because hi-res files take up so much space. Similarly, if you use your PC to record TV it will eat up the gigs in no time.
Cramming everything onto one big hard drive does mean that if it breaks, you lose everything. Think about how you want to back it up, and if you've got important stuff on there, consider getting a couple of drives and setting them up to mirror each other's data, using RAID. If you've got seriously important stuff on there, I'd actually recommend you move your data out of your PC, and onto a separate NAS (Network Attached Storage) device.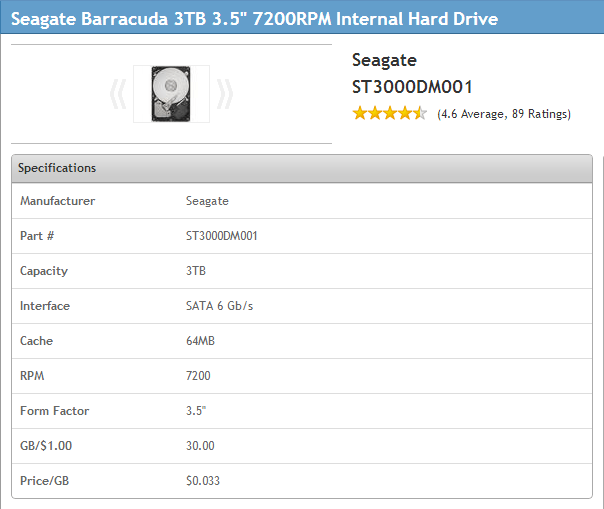 Speed will also be a factor for performance-hungry gamers and video editors. For common hard drives, this is measured in RPM — how fast the drive spins the magnetic platters that stores the data. Side-effects of higher speeds are that your drive will be noisier and suck more power; you'll often see slower drives cleverly marketed as being more "green." Spinning drives will also have their own fast-memory cache; more of this will also give better performance.
If you're after super-speedy drives though, that's where Solid State Drives (SSDs) come in. Unlike regular, spinning hard drives, SSDs are made up of lots of flash memory chips, similar to what memory cards for phones or cameras are made of.
Not limited by any moving parts, SSDs are a hell of a lot faster and greener than spinning drives, but are roughly ten times the price for the same capacity! A common strategy for people looking to boost their system performance is to buy one small SSD (say, 120GB or 200GB), to install the operating system and most commonly used programs or games, and a second bigger and slower drive for data.
Virtually all drives on the market will use SATA interface to link up to the motherboard, make sure you go for the latest SATA III generation, with a transfer rate of 6Gb/s.
Buying Recommendations
PCPartPicker works out the price-per-GB for each drive it lists, helping you find the best value sweet-spot. Right now, it's at the 3TB mark, which will set you back about $100/£75.
Capacity for consumer hard drives tops out at 4TB currently, which will store approximately a million songs, 6000 standard-definition ripped movie downloads, or about half of one of Lord of the Rings films. While larger drives are starting to come onto the market, it will be a while before they come down to affordable prices.
Seagate and Western Digital are kings of the spinning drive market; there's not a lot to pick between the two, so just aim for the best price-per-GB in the kind of price range you can afford. There are more names when it comes to SSDs, as lots of memory manufacturers have shifted into the market. Samsung, Crucial and Corsair have solid reps, and plenty of drives around the current SSD sweet spot.
---
Unless you have a specific need for something fancy you can pick up a cheap and cheerful drive that will read and burn DVDs and CDs for less than $20/£15.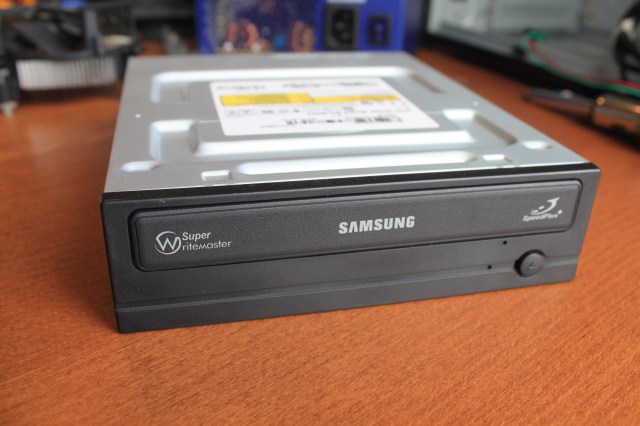 Blu-ray drives keep falling in price, but still have a base cost of $50+ at the moment. On top of that, it's likely that you'll have to pay extra for software to actually play Blu-ray films (or find adventurous ways around it). This is because Sony charges a pretty hefty license fee for Blu-ray software, so many manufacturers choose not to bundle it with the drive. Look out for "retail" versions of drives, which will be more expensive, but will come with all the software and cables you need.
Pages: 1 2 3See entire article on one page