What started as an event founder Morgan Faye created in 2012 to watch lesbians do push ups for her birthday has taken on a life of its own. Now called the lezathlon, there are six events for participating teams to get down and dirty: the obstacle course, wheelbarrow racing, trivia, oil wrestling, balloon popping, and tug of war. Also, it benefits AIDS/LifeCycle so it's all-around good.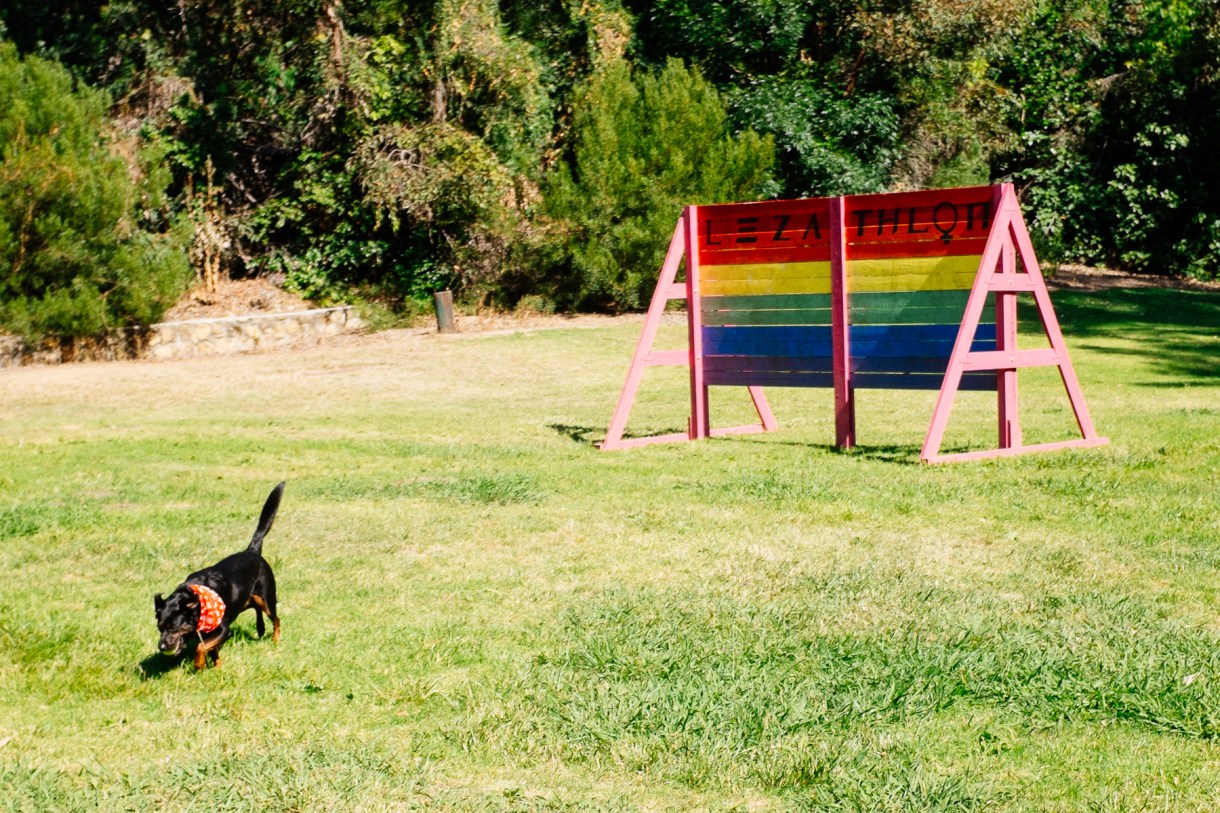 Let me start off by saying that it was hot.
The energy in the air was super reminiscent of a sporty lesbian summer camp. Or how I assume a sporty lesbian summer camp would be.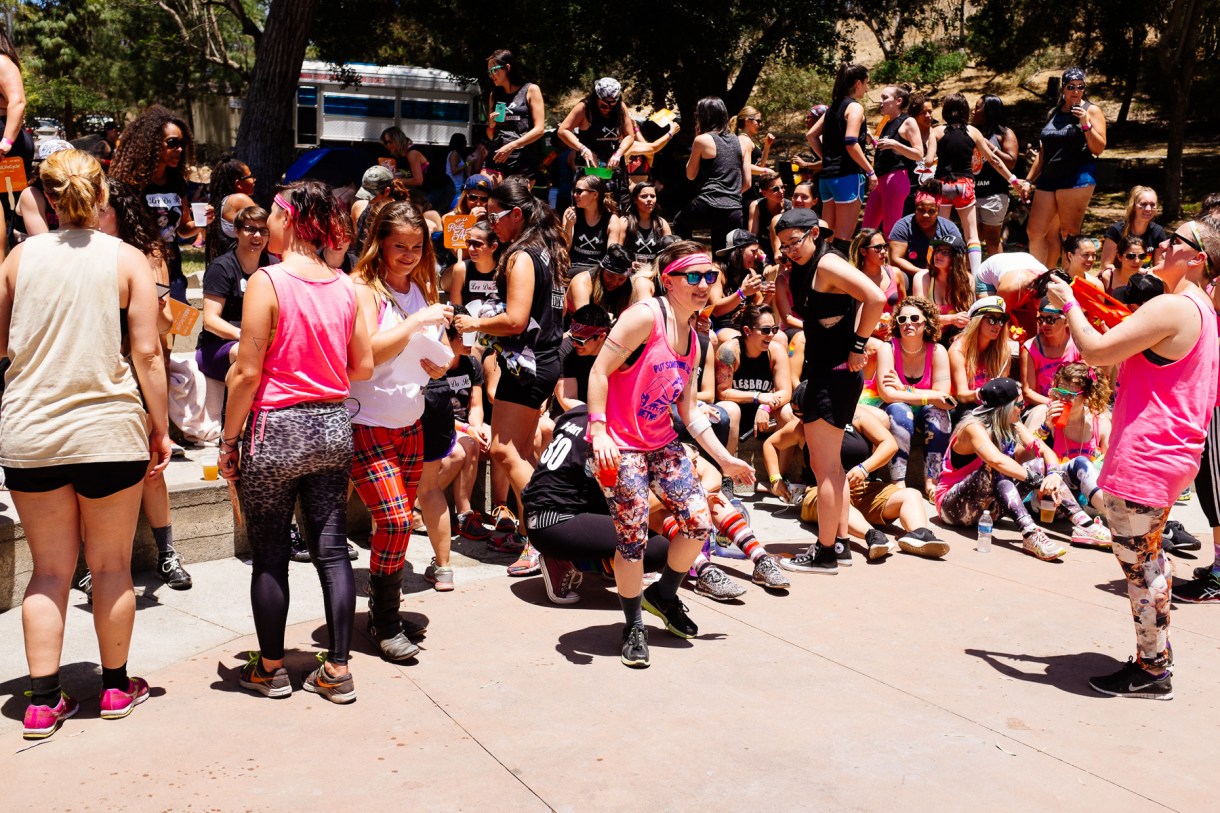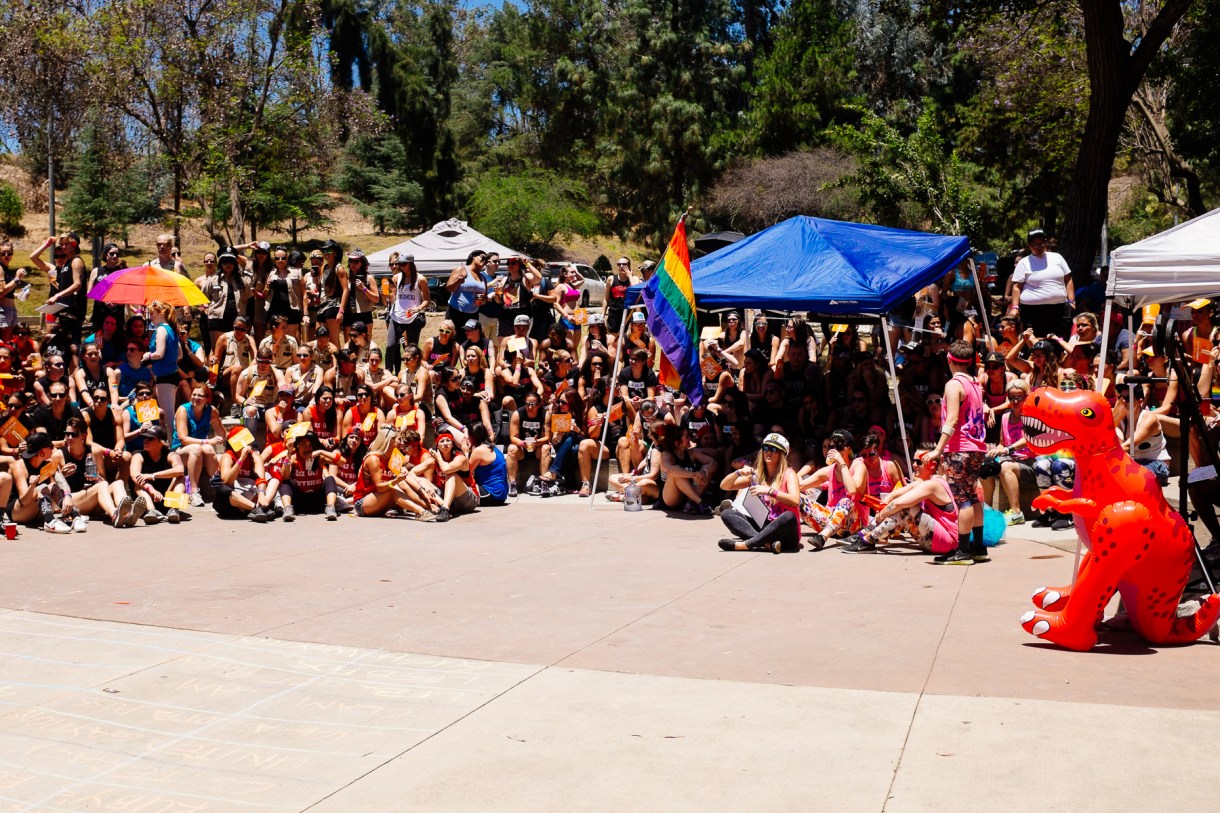 Oil wrestling was by far the most intense event. It got serious. Like, an ambulance was called.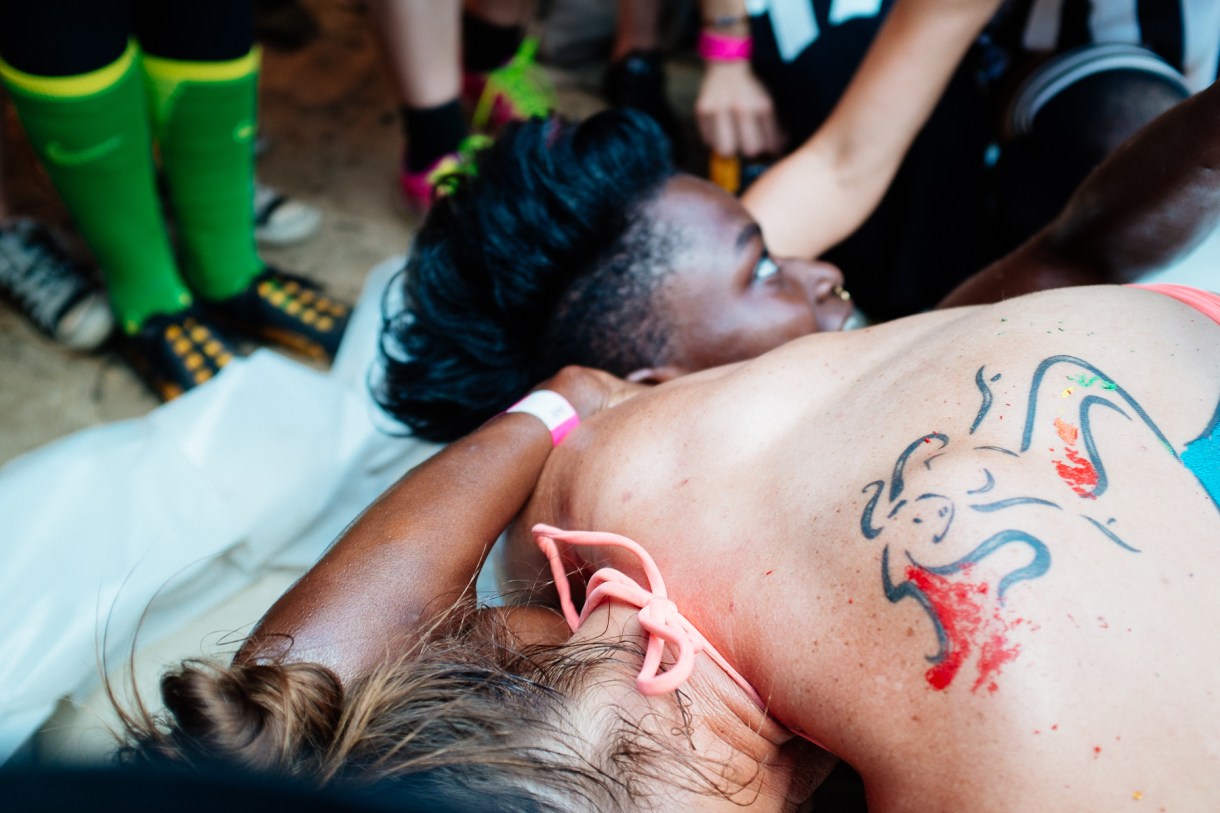 And then the nipples were freed.
This particular freeing of the nipple happened not because shirts suck and boobs are great but because of a more personal protest. Last Sunday (pride Sunday in LA), a member of this crowd was arrested for swimming topless in her apartment pool. She was not doing anything reckless, loud, crazy, belligerent, just swimming, with bottoms on. Without warning or a simple request to cover her chest her landlord called the cops and she was cuffed and taken into custody for 6 hours.
This happened in West Hollywood, during pride.
But anyways. Back to the Lezlympics.
And the champs were….
But don't forget guys, we're all winners.