For a magical one minute and eighteen seconds yesterday afternoon all lesbians, bisexuals, and queer humans all across the internet held the same singular thought: "Damn Bette Porter still looks good." Well actually, maybe your Bette is Shane. Or it's Alice. But no matter, because after mounting excitement for the last year and a half, yesterday was the day that The L Word: Generation Q trailer finally descended upon us!
And just like that, we all collectively took the rest of the afternoon off. Hey, if the reuniting of The L Word isn't worthy of a national holiday, then we don't know what is!
Autostraddle's TV Team got together to live out the greatest moment of our lives all over again.
---
Valerie: I always knew Bette Porter was a rock star.
Natalie: So they're just gonna lean all the way in to the Kamala Harris is Senator Bette Porter thing, huh?
Carmen: LISTEN.
---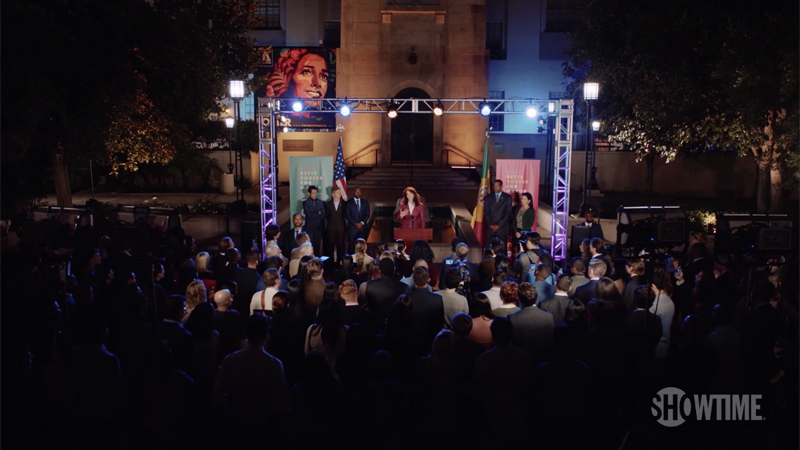 Kayla: What if this isn't a political rally at all, but rather a press conference where Bette is publicly apologizing to everyone she has ever emotionally devastated in the city of Los Angeles.
---
Kayla: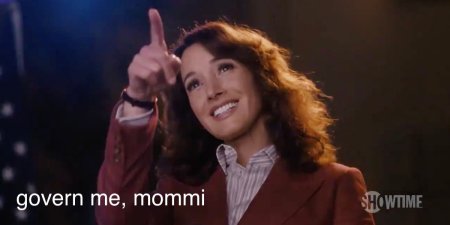 ---
Kayla: Honestly, how dare she.
Natalie I know this political story is going to drive me bananas, but at least we'll get to see Bette at her most badass. Also, yay for Brian Michael Smith!
Carmen: YES! So here for him and for black trans actors getting work.
---
Valerie: I think this is when the kids would shout something like STEP ON MY FACE right?
Kayla: I can't believe Bette is still wearing extra wide collars in 2019.
Carmen: I've never wanted a pair of sunglasses to top me before, but here we are.
---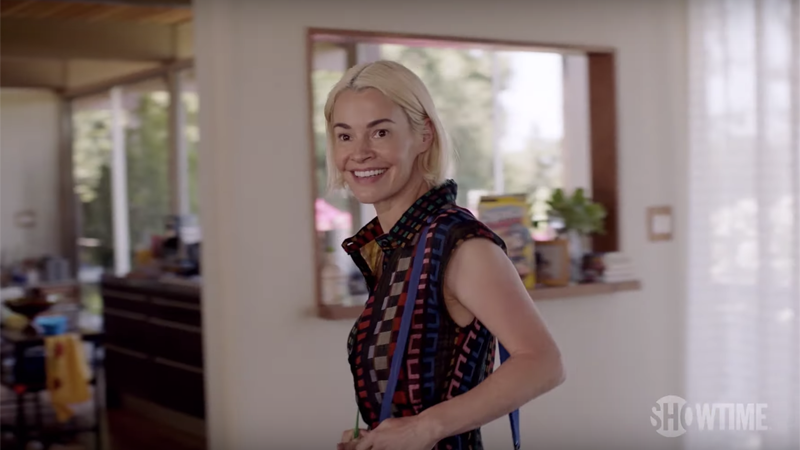 Drew: Does anyone know if Leisha Hailey is single? And into younger women? And into me specifically?
Kayla: My first thought was, "who dumped Alice leading to this obviously breakup-inspired bleached hair!"
Drew: I THINK IT'S WORKING FOR HER.
Carmen: It's Tasha. Tasha dumped Alice. And if Rose Rollins doesn't saunter back onto this set riding a motorcycle I will never forgive any of you!!
---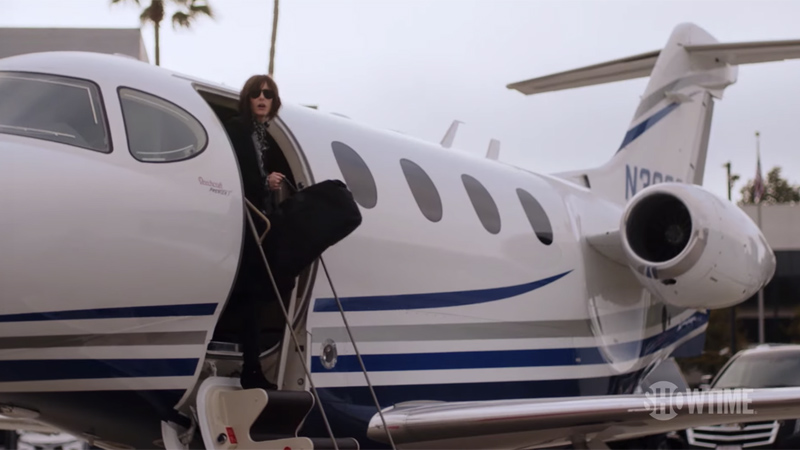 Kayla: Is Shane… rich now? Did combination hair salon-skateboard parks take off? Did she franchise them? Or is this Cherie Jaffe's private jet?
Natalie: Is she back working for Veronica Bloom?
Natalie: Whoever's plane that is, it's definitely a step up from making out with undergrads on grown-ish.
Carmen: Wow, Zoey Johnson's college really pays well.
---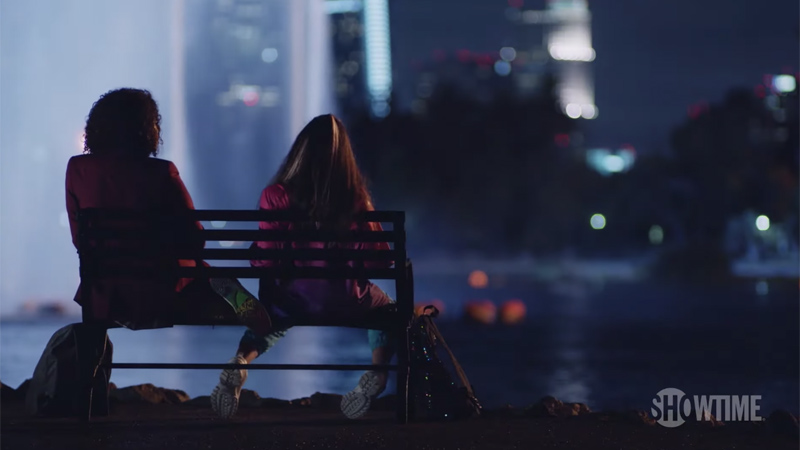 Valerie: It's been a while since we could add another queer bench to the long list of canonically queer benches.
---
Kayla: Is there gonna be a gay private school subplot? Because sign me the fuck up!
Natalie: Wait, is that baby Angelica? Shit, I feel old.
Kayla: LMAO. WAIT.
Drew: She looks surprisingly well adjusted!
Carmen: What if… WHAT IF… The L Word is doing a Euphoria storyline!?!?
Drew: I'd actually trust their Euphoria take more than Euphoria's Euphoria take.
Natalie: I was terrified by Euphoria's take on Euphoria so…
---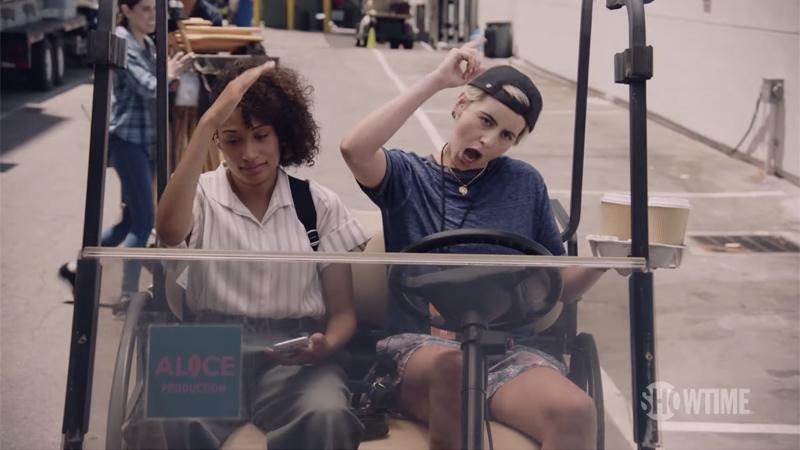 Drew: Based on the sign that says "Alice Production" I assume that "new to Los Angeles" Sarah is an assistant on Alice's show? And she seems very excited about it. Which is fair.
Natalie: A more realistic look at the life of a PA than Carmen de la Pica Morales in Season 2?
Carmen: I was thinking more like a real life take of me and every fuckboi that I mistakingly had a crush on in my 20s. But sure.
---
Kayla: Is everyone on the show just rich now?
Drew: Based on her "This is what I thought living in LA was going to be like" – I'm assuming this is not PA Sarah's place, but a rich person she's sleeping with? Maybe Shane?
Natalie: Is that Shane? Is she juicing? Where did those muscles come from?
Carmen: I believe that those muscles happen when you spend most of your 20s and 30s having sex in club and coffee house bathroom stalls and having to keep your lover from touching the nasty floor. That's my best guess.
---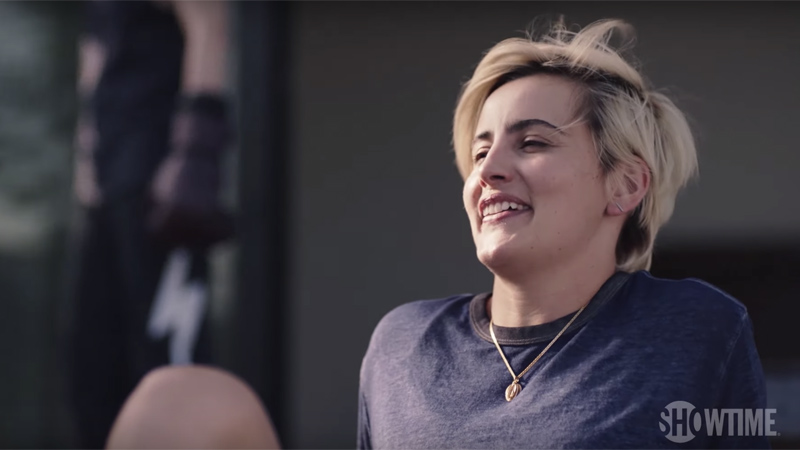 Carmen: I love her immediately.
---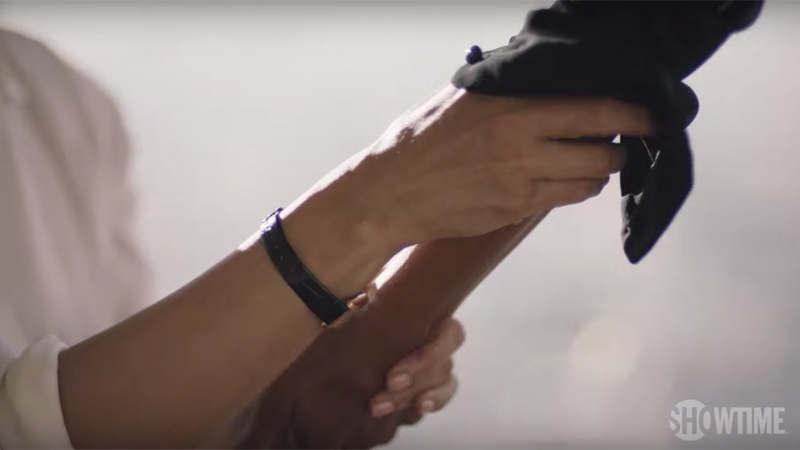 Valerie:I don't know what's happening here, but it's gay.
Natalie: I am very curious about what's happening here.
---
Valerie: This is looking very Shane today.
Natalie: Some things never change.
Carmen: Ah yes, we are home.
---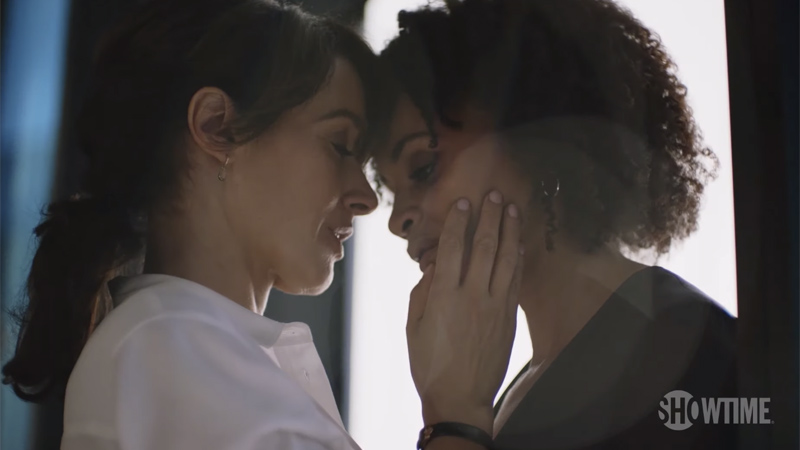 Carmen: This is when my heart short circuited. I've lost all sense of space and time. Food has no taste. Music has no sound. It's just me and this split second screen shot until December 8th.
Kayla: The Lesbian Forehead Touch.
Natalie: This feels like a sleeping with your young, impressionable campaign intern story in the making.
Carmen: NATALIE YOU WILL NOT RUIN MY DAY. BETTE PORTER HAS A BLACK GIRLFRIEND 2K19.
---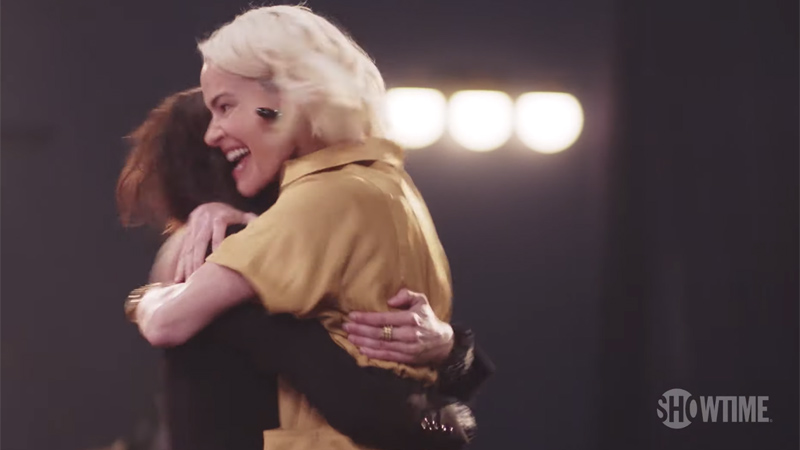 Carmen: I really love this! Is that Shane she's hugging? IS THE BAND GETTING BACK TOGETHER? 😭 😭 😭
Natalie: The band is back together!
Carmen: OMG Is Alice going to be The L Word's Ellen?
Valerie: Is Alice a cult leader? Can I join her cult?
---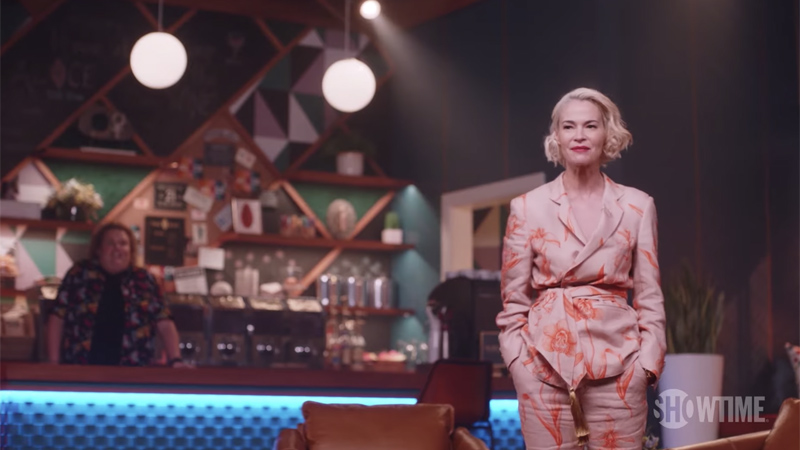 Drew: I have nothing smart to say about Alice hosting a talk show, but I would like to know if she's going to fuck any more vampires.
Kayla: It has pockets!
Carmen: I actually… love this? There's been a long tradition of real life lesbian talk show and game show hosts since Alice was last on air. It's only fitting that she gets to join in.
Natalie: She's aged into Phyllis Kroll. A better styled Phyllis Kroll, admittedly. But still.
Drew: I don't see how aging into bisexual Cybil Shepherd is anything but a compliment!
Carmen: CORRECT, DREW!
Natalie: It is intended as such!
---
Valerie: Against my better judgement, my heart did a little flip at this part.
Kayla: I can't believe Shane hasn't changed her hair in a decade.
Carmen: And she's still a bad decision that I would make every time.
---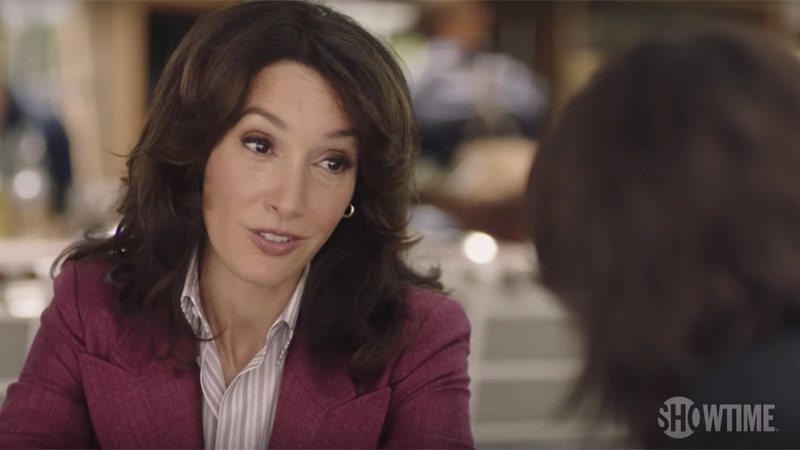 Natalie: 😍😍😍
Natalie: That's it. That's my comment.
---

Drew: This is the moment that broke me. This screenshot. I just. Help.
Valerie: I think I get Kayla's GOVERN ME, MOMMI stance now.
Kayla: I can't wait to be emotionally terrorized by her inevitable infidelity storyline.
Natalie: I am both scared and turned on by this look.
Carmen: … I mean, do you think she even knows how much I have missed her?
---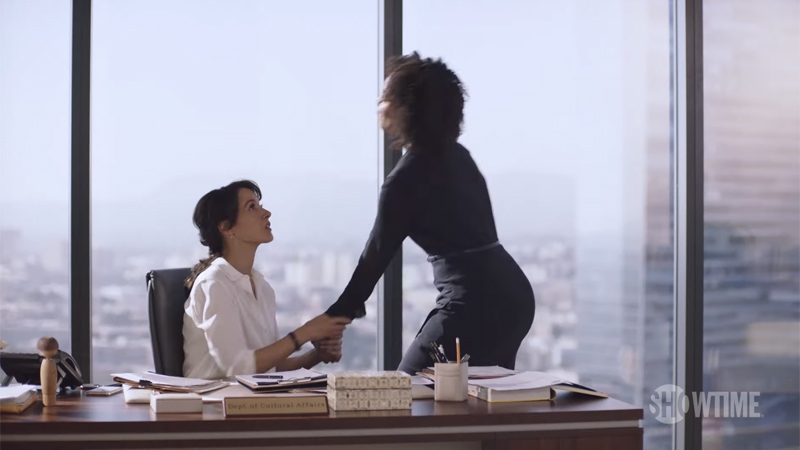 Kayla: 50 Shades Of Bette.
Carmen: I won't publicly embarrass myself by telling you how many times I rewound this split second. But it's more than 20. Just so you know.
Natalie: Whatever she's pulling her towards, I want to go to there.
---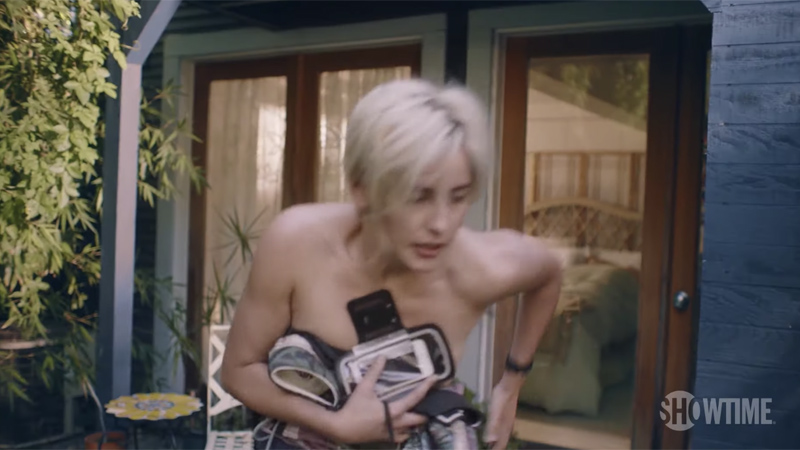 Kayla: LOL
Carmen: I mean, who hasn't been there? Amirite?
Natalie: She's definitely leaving Shane's house, right? This feels like something Shane would make a young queer hookup do. They've gotta learn!
---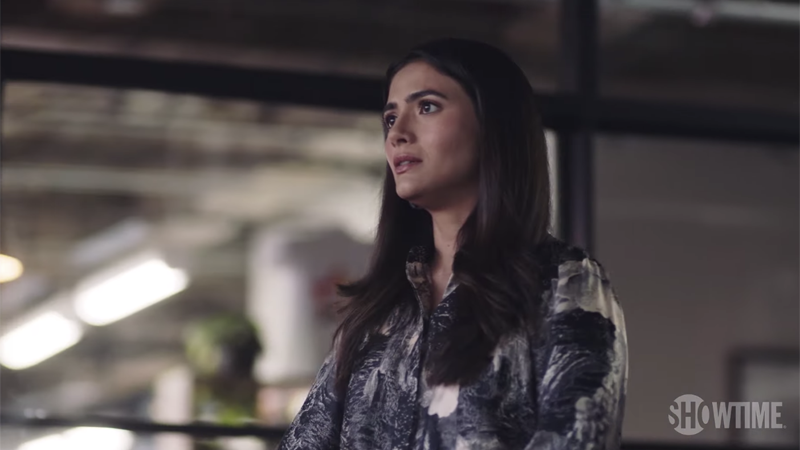 Natalie: Why hello.
---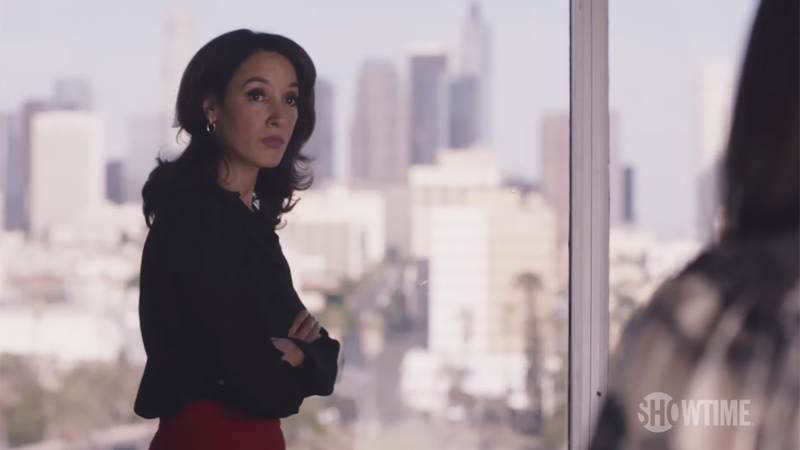 Kayla: I would watch an entire show of Bette just crossing her arms while looking mean.
Natalie: Same!
---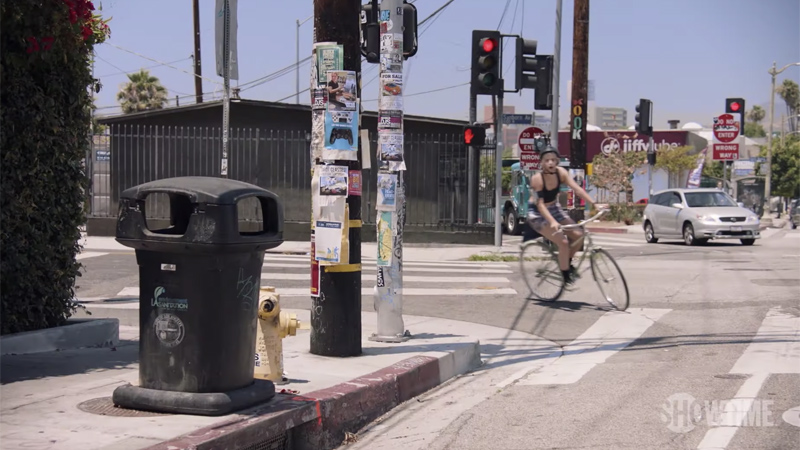 Drew: I live ten minutes from here and can confirm it's in Silver Lake. I wonder if they're going to explore West Hollywood gay life vs. East Side gay life or if that's incredibly too Los Angeles.
Kayla: One time I cried at that Jiffy Lube
Drew: Oh my God, Kayla.
Kayla: Every time I watch shows set in Los Angeles, I point out all the places where I cried.
Natalie: Dykes on bikes is quite on brand.
---
Valerie: Live footage of Heather Hogan biking through Queens.
Natalie: They just captured Heather's whole entire essence here.
Kayla: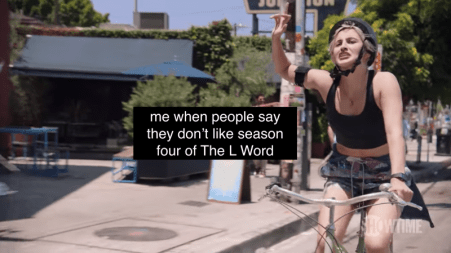 Carmen: Very much the same, Kayla. Season Four means Forever In My Heart!
Drew: Okay. She is hot and charming and we both moved to LA to work on TV shows – BUT there's been a lot of talk about the cast being more inclusive and I would've loved if the Jenny Schecter-esque newbie wasn't a cis femme white woman.
Anyway, back to enjoying her flip off a gross man!
---
Valerie: WHEN DO WE FIND OUT WHAT THE THEME SONG SITUATION IS THOUGH!
Carmen: The fact that this trailer dropped and I can't watch this episode IMMEDIATELY RIGHT NOW is homophobia.
Drew: Why is December 8th so far away!
Natalie: December 8th cannot come soon enough.
Kayla: My niece is supposed to be born a couple days before December 8 and I'm like please be on time because I have PLANS!
Natalie: Priorities, Kayla. LOL.