If The L Word's multiple iterations have delivered anything, it is consistent relationship drama. And if there's any artist aside from Taylor Swift who delivers delicious breakup albums in all shades of grey, it's Adele.
This is not an exhaustive list by any stretch, so please include your faves in the comments!
---
Bette/Tina, the original run: My Little Love (30)
I'd like to invite you to listen to "My Little Love" as them singing to baby Angie, explaining why they can't be together.
I love your [mom] 'cause [she] gave you to me
Bette/Tina, Gen Q: Someone Like You (21)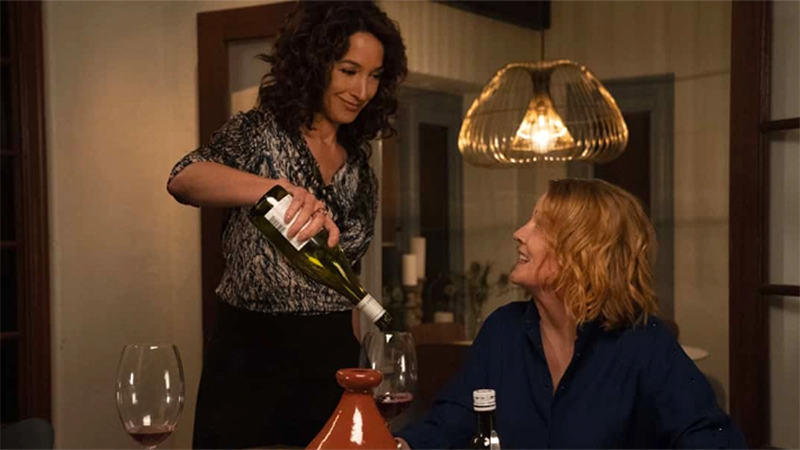 "I will always love Tina."
WE KNOW, BETTE. WE KNOW!
You know when Bette misses Tina in season two and finally realizes for real for real that she is never getting her back? What a moment, to see that kind of acceptance hit a character who so rarely accepts that anything is out of her control. (Please, let's just pretend, for now, that the last ten minutes of the season didn't happen.)
Dani/Sophie: Rumor Has It (21)
Because the narrator of "Rumor Has It" is obviously Finley. A missed opportunity for this to be the song that was sung at karaoke, but that would perhaps have been too cruel, even for The L Word writers.
Gigi/Nat: I Drink Wine (30)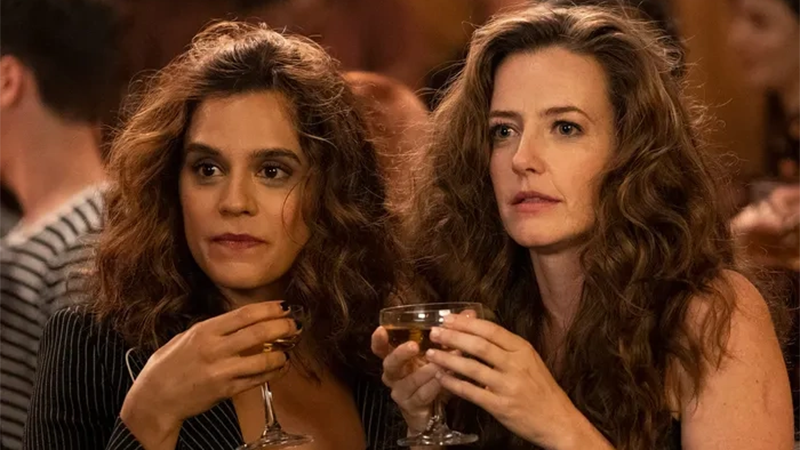 This is some real grownup divorced woman shit. Some, goddamn we have loved so hard and yet.
You better believe I'm trying
To keep climbing
But the higher we climb
Feels like we're both none the wiser
Helena/Dylan: Set Fire to the Rain (21)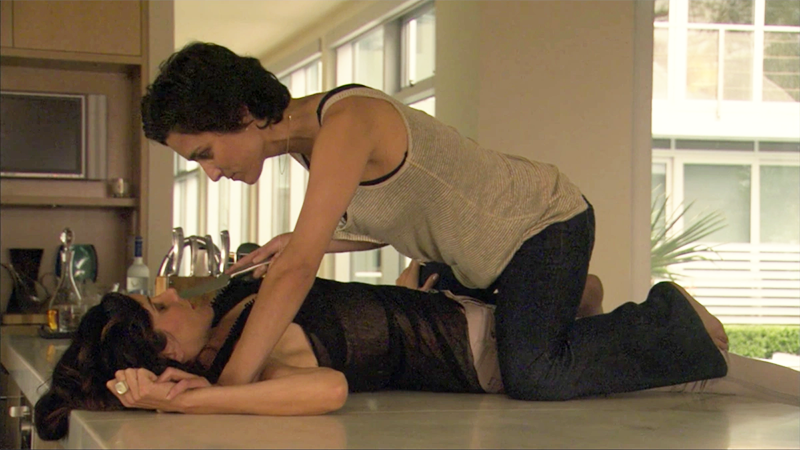 When you find out that someone has been dating you to scam you out of your money or your pride or really anything, you should absolutely gain the magical power to destroy them. Tell me this isn't exactly what happened with Helena and Dylan. Y'all, I'm still spittin' mad the writers had them get back together in season six. MAKE ANYTHING FROM SEASON SIX MAKE SENSE.
'Cause there's a side to you
That I never knew, never knew
All the things you'd say
They were never true, never true
And the games you'd play
You would always win, always win
Shane/Quiara: a tie between Hello (25) and Can I Get It (30)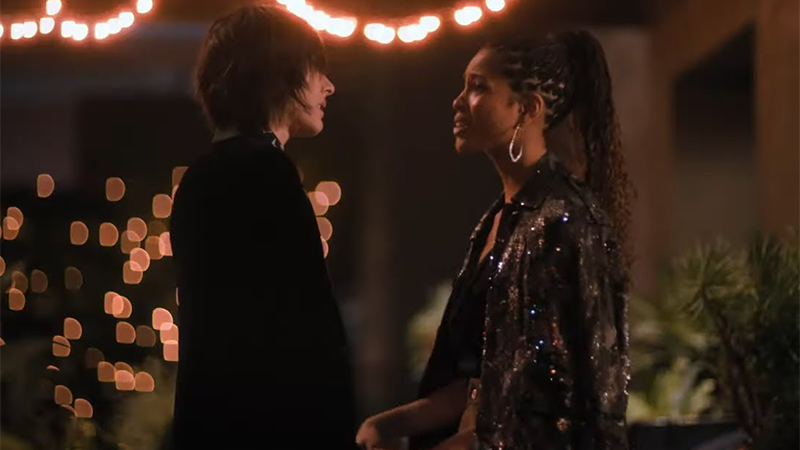 Hello, can you hear me?
I'm in California dreaming about who we used to be
Not to be toto literal, but this is Shane at the very start of Gen Q, where she would give anything to be by her wife's side. To quote Melissa Febos' forthcoming Body Work, Shane is also in a state where she is willing to sing any "beggin' ass song" in order to win Quiara back, which is exactly what "Can I Get It" is:
I long to live under your spell
And without your love I'm hollow
Alice/Tasha: I'll Be Waiting (21)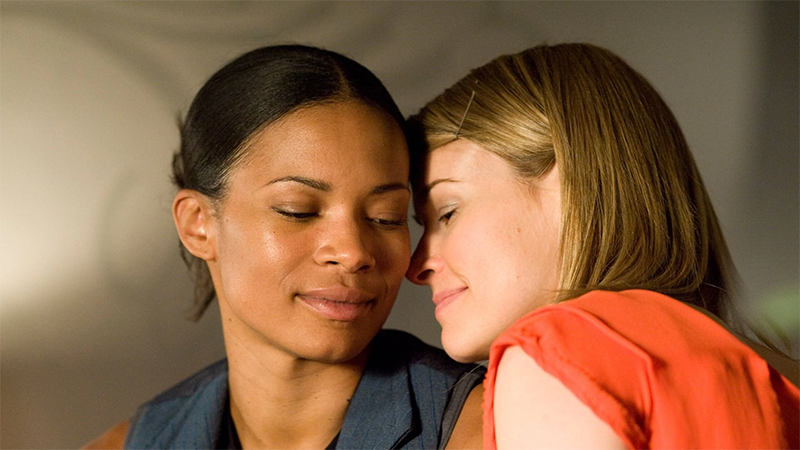 Among the many issues with Gen Q: Where the fuck is Tasha and what the fuck happened with her and Alice? Do tell. Those two had something real and significant and profound and the total dismissal of their relationship in season six of the original run and the absence of any mention of it in Gen Q is suspect. SUSPECT, especially given this show's treatment of characters of color. So I'm just throwing this song choice out there in the hopes of an Alice/Tasha reunion.
Jenny/Tim: Chasing Pavements (19)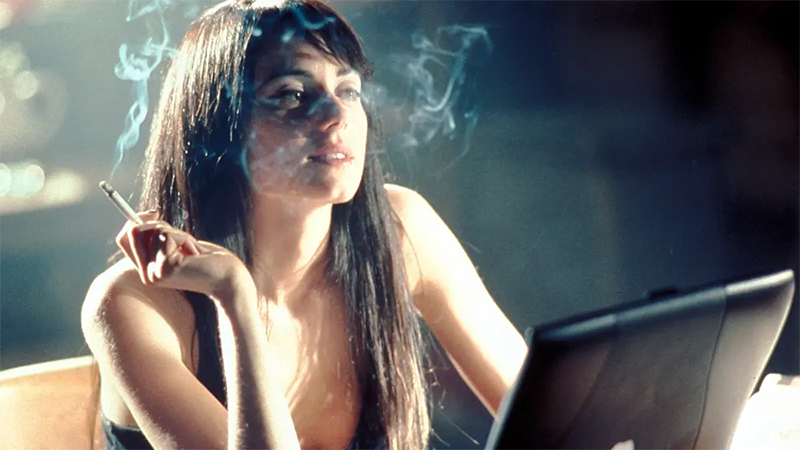 I maintain that his name is actually "the guy" because does he even deserve one, honestly? Point being. "Chasing Pavements" is a very, you're a dyke getting out of an early relationship with a guy and coming out to yourself and holy shit, wow you are really gonna turn your life upside down and do this? kinda song.
Also could be called "Chasing Straightness."
Shane/Carmen: Rolling in the Deep (21)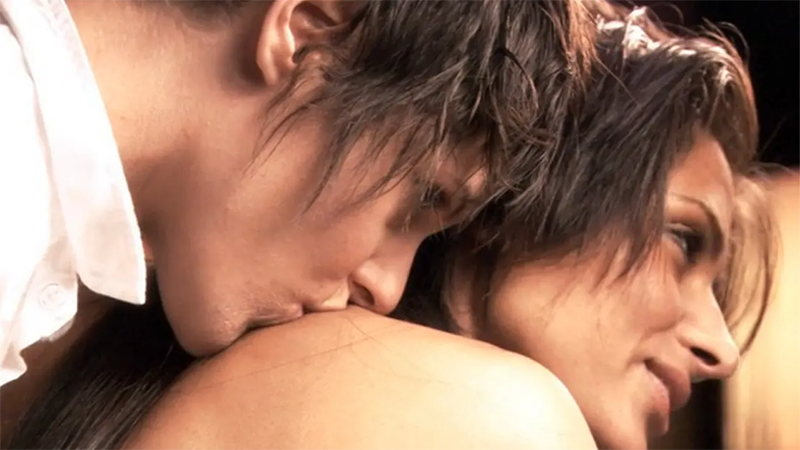 Y'all, I don't even know if I can write about these two, I'm still so upset about what happened. Shane has arguably had the most character growth between the original show and Gen Q, which is great, but good goddamn if Carmen's joy and probably several years of her life were not sacrificed on the spit for that to happen. It's further compounded by the fact that Carmen is a femme Latina, and Shane is very, very white (important to remember: Sarah Shahi, who played Carmen, is not Latina, but Iranian and part Spanish, as was covered by Yvonne during the show's run). Emotionally available femme // emotionally unavailable fuckboi butchish person is a trope both on television and in real life that is deeply exhausting.
So anyway obviously I sympathize with Carmen on this one, because yes, they could have had it all.
Bette/Jodi: Send My Love to Your New Lover (25)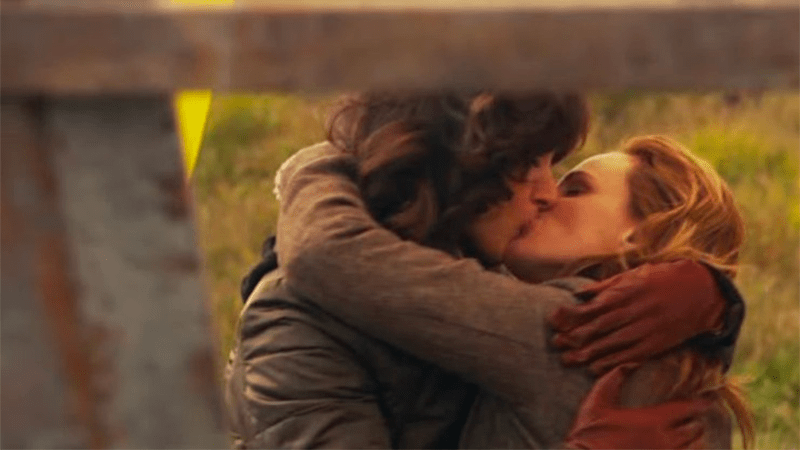 You told me you were ready
For the big one, for the big jump
These two remain one of my all-time favorite couples on the show, in spite of Bette's fuckery. Jodi, played by the ever-brilliant Marlee Matlin, was a fucking badass artist with her own queer community who brooked sub-zero levels of bullshit. For once, Bette was evenly matched with someone with her own professional power who did not tolerate her antics. God, Jodi was such a force, a much-needed adult corrective to the high school levels of drama to which the writer's room too often descended. But then Bette Betted and cheated on Jodi… with her ex-wife Tina. Lest we have too much maturity on this show at any one time.
We've gotta let go of all of our ghosts
We both know we ain't kids no more
Alice/Dana: One and Only (21)
Not a breakup, but the most devastating end to a relationship in the show's history, and it's not a contest. In the immortal words of Westley, "Death cannot stop true love. All it can do is delay it for a while."
Or, as Adele sings,
Come on and give me the chance
To prove that I am the one who can, walk that mile
Until the end starts