Many people are underwhelmed by Apple's much-anticipated release of the iPad. There's no camera. No very surprising features. All it really is? A giant iPhone. And that's precisely why the iPad is a game changer.
by Alexis
+
Devs Plotting for the iPad
+
What was happening while consumers were digesting the news? Developers across the world were clamoring to get their hands on the software development toolkit (SDK) download from Apple so that they could get to work. But why should we care about what developers do? Here goes:

The iPad has two killer strengths that it shares with the iPhone:
Symbiosis
Distribution

+
I scratch your back…
+
Apple's original genius with the iPhone was not about the phone/browser/iPod triple threat. The true brilliance of the iPhone is the advent of the App Store. And with the App Store comes one of the most symbiotic relationships between a company and developers ever created.
Once Apple opened the iPhone up to developers, they provided a level playing field. Developers create and provide the content. Apple takes 30% of the profits, but provides the developer with a virtually unlimited platform from which to launch their ideas. In theory, the market decides which apps are good, and which aren't. In reality, there is a bit more marketing involved. But all can agree that the barrier to entry is low.
This is why the app store was a game changer: you make an enticing sandbox for developers to play and produce in, and they will build some absolutely amazing sandcastles. Tapping into the creativity of thousands of bright, hungry programmers is exactly why Apple seen such success with the iPhone and iTouch.
Bigger Possibilities
+
The iPad follows the same concept. Except this time, the possibilities are broader. A larger screen. Better OS features with iPhone OS 3.2. Features that I unfortunately am not at liberty to talk about yet, because Apple has all their developers sign non-disclosure agreements when we experiment with beta versions. But what I can say is the obvious:
+ HUGE screen real estate, which means more to touch and interact with.
+ More room to gesture, swipe, pinch, flick, heck, maybe even PALM the screen, means game and app developers can come up with all sorts of novel new ways of interacting with this very large touch screen.
+ Just looking at all my apps after seeing the iPad demo makes me feel scrunched. I believe after this, people will wonder how they ever played games on the iPhone before.
Just think about the way you explain something to someone when you review diagrams or pictures on a computer monitor. You touch the screen. You gesture at it. It's instinct. That was the genius of the iPhone. But with more real estate, and a brand new operating system crammed full of features, you are going to really have to change the way you think about interacting with games, with your files and with your data.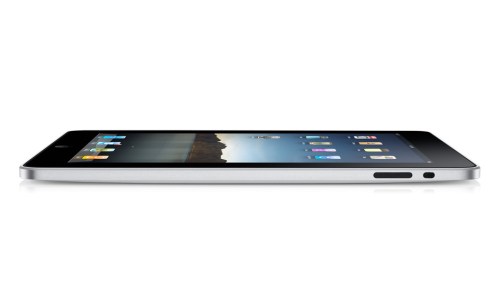 We can't imagine yet the wonders the developers will create, but that's just it–they will come. And Apple knows this because of what happened with the iPhone. When I hit WWDC for the first time last year, plastered to the sides of the Moscone Center West where the convention was held, were bright, colorful pictures of hundreds of app icons. The apps were the focus. And demand from developers on a platform creates demand for the app. It's a strange loop, but it will work again:
+Developers, dreaming of riches and of pushing the limits of technology, devise brilliant ideas to best utilize the strengths of the new platform.
+These apps make the device increasingly appealing.
+Apple promotes the best of these apps in TV ads.
+The apps drive more sales of the device.
+More devices present creates a bigger market share.
+Bigger market share creates more dreams from more programmers.
+Repeat.
+
More than a Kindle-Killer
+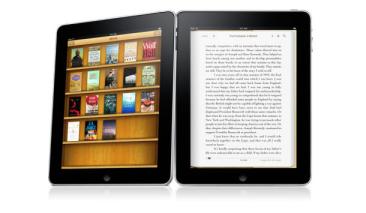 Now what about distribution? Jobs predicted that this is the intersection of liberal arts and technology. I think that's a huge understatement. This is the death of publishing as it's existed for decades. People in technology and media have long been talking about push vs. pull distribution mechanisms. (If you need context, look at the brilliant paper, "The Glittering Allure of the Mobile Society.") This device is the ultimate pull platform.
The iPad will support the ePub framework. ePub is a free and open standard for publishing books, already adopted by many publishers. Perhaps better than adopting this standard is the iBooks app. The level playing field that developers have in putting apps on the app store? Imagine if this were extended to books, magazines and movies.
This possibility was not lost on @ScrivenerApp, an excellent piece of book-drafting software for the Mac. Following the iPad announcement, they tweeted: "On the plus side, Scrivener 2.0 exports to .epub, so you'll be able to create books for iBooks. wp_posts In other words, write your novel, and publish it to iBooks. No agents, no publishers. Just you, your book and the market.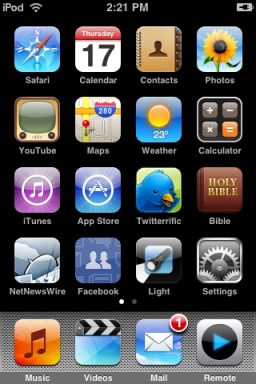 Now, I hear you. Can't I self-publish on the Kindle, too? And you can. You can go through their Digital Text Platform or through Create Space. But this is about numbers. The strength of ANY distribution platform–be it a movie production studios or a old-fashion book publisher–relies on its REACH. Apple has the ultimate reach. Three billion apps have been downloaded over the last two years. Three BILLION.
Now, only time will tell how many books fly through iBooks, but we do know that Apple knows how to gain market share. Granted, the Kindle has been moving volumes — a recent stat is that they sell 6 Kindle e-books for every 10 hardcopies. But who is going to want to read on a Kindle, when they can have a slicker device that's in color, plays movies, browses the web and allows access to 140,000 third-party apps? There's no contest.
Even more importantly, though, than the possibility of self-publishing and a more level literary playing field, is the question: What do books look like in this new world? Do books have more pictures? Embedded video? Are they interactive? To which I say, why not? This delivery device makes it so easy, it seems to me that our very conception of books will transform with the iPad.
So while many skeptics sit around disappointed, meh-ing the iPad's lack of flash, a camera, HD and so on,  I–and thousands of others like me–are getting busy reading, writing and experimenting for this new platform. I suggest, for your sake, you do the same.