Last year, many of us gathered around our TVs and Twitter screens to watch and debate Clea DuVall's Happiest Season. Some thought it was the long-awaited lesbian Christmas movie we deserve while others thought it was an inexcusable portrait of abuse. I just thought Aubrey Plaza was hot and the movie was forgettable.
So this year I'd like to take any willing participant on a different kind of fraught holiday journey. Because while conservative family is scary, it's scary in the dullest way possible. If we're going to get disturbed, let's at least have some fun! Consider this your break from happy endings and an opportunity for some gay yuletide catharsis.
---
It's December 15th, and you don't have any plans for the next two weeks. You're gay, your friends are gay, you assumed some people would still be in town. But nope. The only person still around is your ex and you know that's not a good idea. Fine, you think. You'll just spend the holidays catching up on some quality Me Time — and time with your cat, of course.
But oh no! The crushing solitude starts to drive you crazy. Just like in Frida Kempff's new psychological thriller Knocking now available to rent.
Knocking (dir. Frida Kempff, 2021)
Good news! Your friend invites you to come with her to visit her family. She's intense and there's always been a vibe — a sexual vibe — but anything beats spending the holidays alone. So you give in to the power of friendship as seen in Kate Winslet/Melanie Lynskey fantasy murder true crime classic Heavenly Creatures.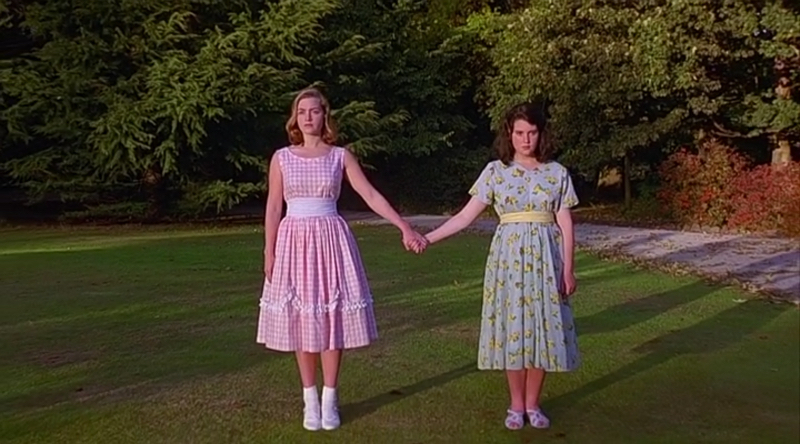 Road trip! Your friend said her family only lived a few hours away. Turns out that meant without traffic — and there's always traffic. As the hours trudge along, you're starting to understand why she wanted the company, and starting to regret this whole trip.
The regrets continue when you fall into one of the most reliable horror tropes. Driving to a destination? Gotta have a car crash. What's not expected is your friend's reaction. Sure, it wasn't that serious, but she seems almost… turned on? What is this David Cronenberg's cold fetishist masterpiece Crash featuring a scene where Rosanna Arquette fucks Holly Hunter??
Crash (dir. David Cronenberg, 1996)
Phew. You finally made it to your friend's house. Time to meet her family! Her dad is a Spanish plastic surgeon, her mom is a French piano teacher, and her sister is still in school. She wears a cross necklace but you're pretty sure you saw her take cocaine out of it. They kind of remind you of Antonio Banderas in The Skin I Live In, Isabelle Huppert in Greta, and Sarah Michelle Gellar in Cruel Intentions.
The Skin I Live In (dir. Pedro Almodóvar, 2011)

Greta (dir. Neil Jordan, 2018)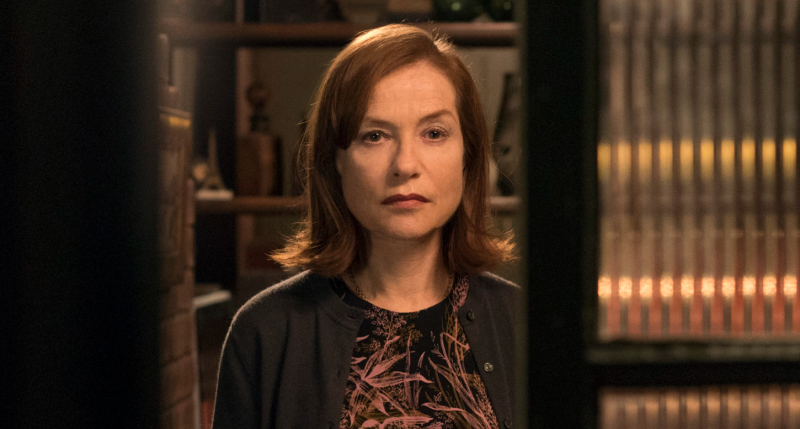 Cruel Intentions (dir. Roger Kumble, 1999)
Usually going to the mall a few days before Christmas is your nightmare. But this house is such sexually charged chaos you jump at the suggestion. It'll be nice to walk around with your friend and get some peaceful one on one time. Too bad at the perfume counter she starts singing about her aunt who microwaved a poodle like she's in Cecelia Condit's brilliant surreal short film Possibly in Michigan.
The days pass and the chaos stays at a minimum. This family is just eccentric! Nothing wrong with that. Every family has their unique quirks and you're lucky to be a guest in their house. Even if it feels like all of them are either on the verge of fucking you or killing you.
Christmas finally arrives! You didn't peg this family for churchgoers but everyone is full of surprises. And speaking of pegging and surprises, right there in the middle of the service your friend whispers in your ear that she wants to do things to you with her rosary that you think might be sacrilege. But who among us didn't discover some fantasies watching John Waters' first "talkie" Multiple Maniacs?
Multiple Maniacs (dir. John Waters, 1970)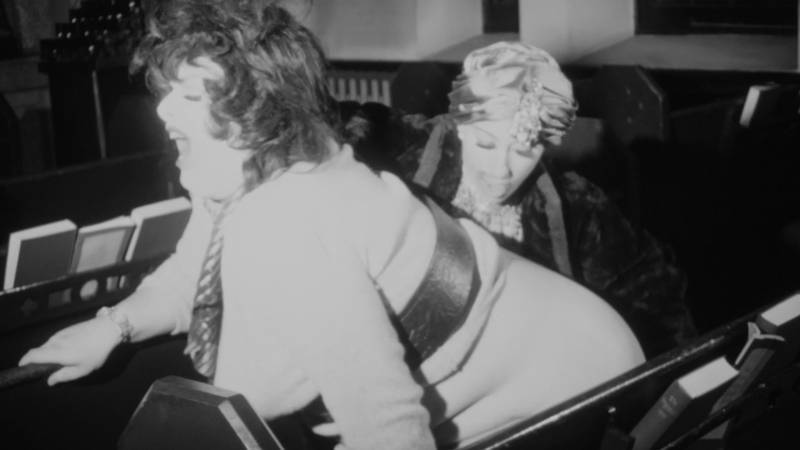 Welllll you resisted during church but afterwards you gave in. Look, if you're going to hook up with someone in this family, your friend seems like the least chaotic choice. Sometimes you just need to get some coal in your stocking if you know what I mean.
After an eventful day, it's time for Christmas dinner. Your friend's sister is asking if you want a breast or a thigh and her mom is chuckling how about both and it all feels loaded. It's a formidable feast of food and cleavage and innuendo. Just like the pivotal lunch scene in Faster, Pussycat! Kill! Kill!
Faster, Pussycat! Kill! Kill! (dir. Russ Meyer, 1966)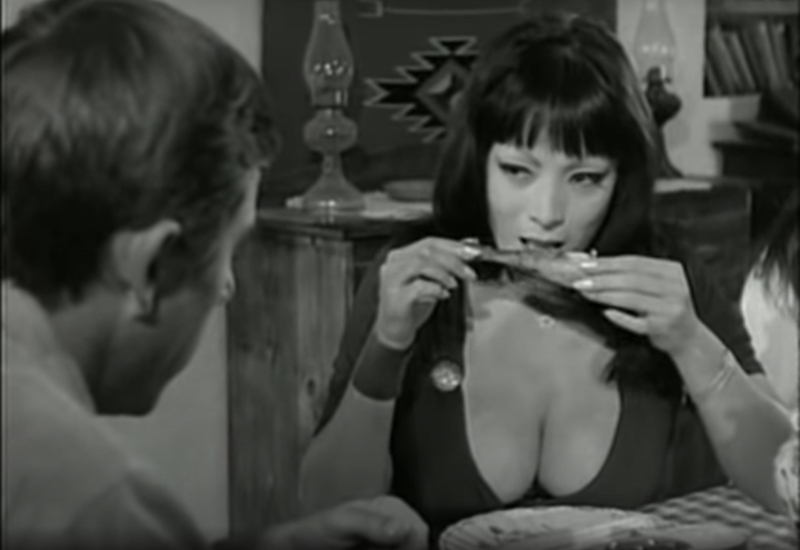 As the drinks poor, the tension increases. You thought this family was fun crazy, but maybe they're crazy, crazy? Suddenly, you remember that movie you watched about the soft butch with blonde hair who goes home with the closeted brunette she loves only to find a house full of horrors. No, not Happiest Season, the other movie with an outlandish ending that ruins all the scares that came before: the unfortunately homophobic New French Extremity entry High Tension.
High Tension (dir. Alexandre Aja, 2003)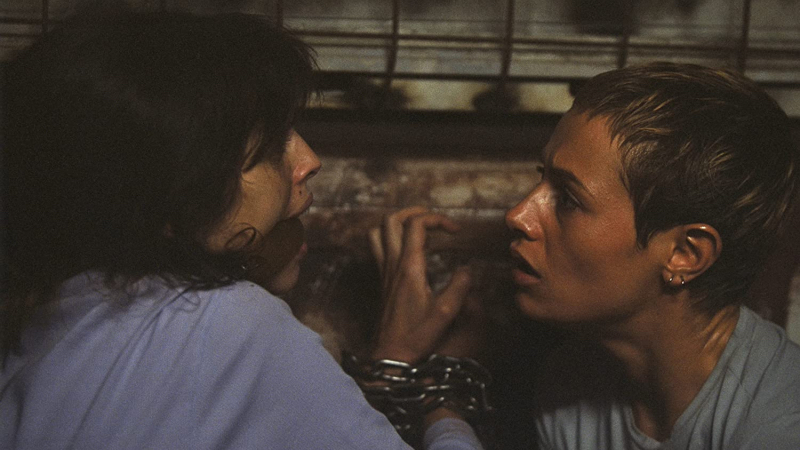 What were you thinking?? You've gotta get out of here before things get even worse. You do some googling and find out there's a train leaving in an hour. You tell your friend that your house sitter called and your cat might be dying. You pull out all those former theatre kid chops and really get the tears going. Your cat won't mind. She probably misses you anyway.
They all bought it! Your friend drives you to the train station and before you know it, you're heading back home.
You stumble into your apartment as the clock strikes midnight. Another Christmas season come and gone. There's only one thing left to do. Like the tragic heroine of The Bitter Tears of Petra von Kant, you do the one thing you've been resisting all season: You get drunk and call your ex.
The Bitter Tears of Petra von Kant (dir. Rainer Werner Fassbinder, 1972)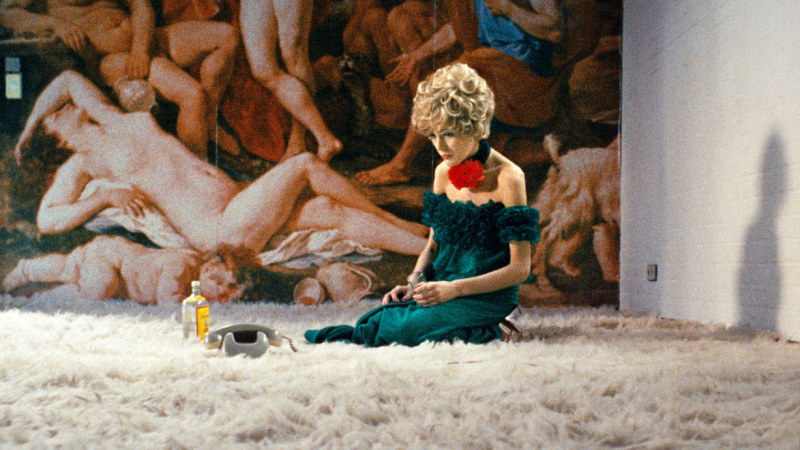 Whoops! Happy Holidays, everyone!