Today we come together to oppose the pussy-grabber-in-chief's agenda before it begins. On Inauguration day, under the banner 'The Future Is Feminist,' a feminist affinity group organizing with the DisruptJ20 coalition, we will disrupt the flow of foot traffic to all Inauguration Day events, and focus public attention on the incoming administration's open misogyny and hostility toward the rights of women.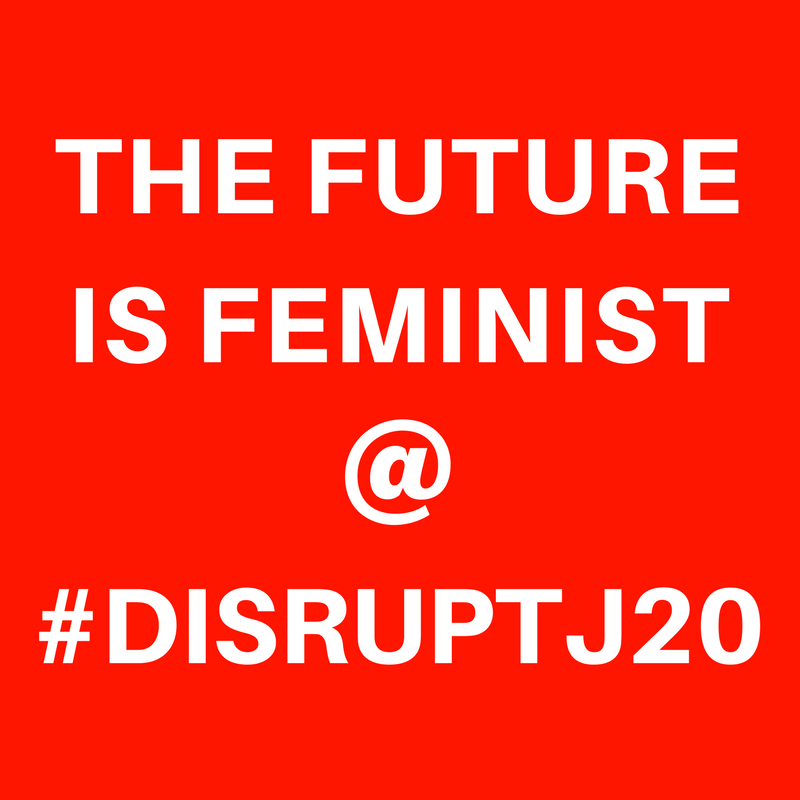 We will not allow hate to be legitimized. We will not allow ignorance to be celebrated. The parade must be stopped.
We are mothers, daughters, workers, teachers, artists, nurses, veterans, volunteers, caring and courageous humans, from across this vast country. We will gather at 7 AM E.T. at 10th St. & E St. NW (an official Inauguration Day security checkpoint located within view of the headquarters of pro-life lobby group National Right to Life Committee— Whaddup!) to kick off the resistance. We call on all those who believe in justice to join us.
We will show the fascist-elect and his cronies what strong and organized dissent against their administration looks like. We will show up fully — body, mind, heart, and soul. We will demand the incoming administration, as well as state and local governments across the country, advance policies that support access to reproductive health services, economic justice for working people, and investment in gender-based violence prevention.
We will disrupt the rapid normalization of the anti-woman, anti-trans, anti-worker, and white supremacist values of this new government. We will bring awareness to the resistance that is growing rapidly across this country. We will not be silent.
The future is feminist. The future is now.