Happy Sunday Funday, queermos and weirdos! Here's a batch of happy and encouraging and wonderful news to get you through another cruel and unforgiving week in this world!
Aisha Moodie-Mills: HBIC of the Victory Fund
The Victory Fund just made history and also the best decision ever when they named Aisha Moodie-Mills President and CEO. She's the first woman and first Black person to fill the role, and also in case you didn't remember, she's badass as fuck.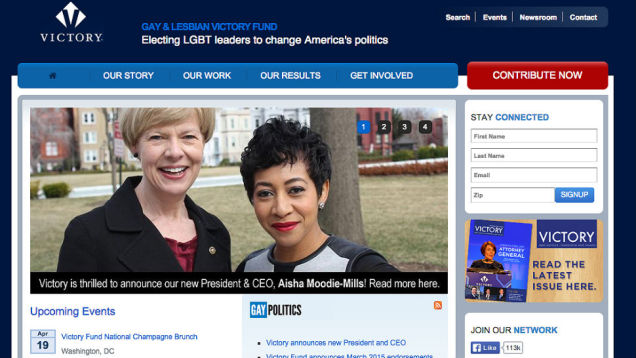 Alison Bechdel's Big Home Just Hit Broadway
It's. All. FINALLY. Happening.
This Jointly Ordained Lesbian Couple is Everything
Two Presbyterian Reverends who happen to be married made history when they were jointly ordained this week.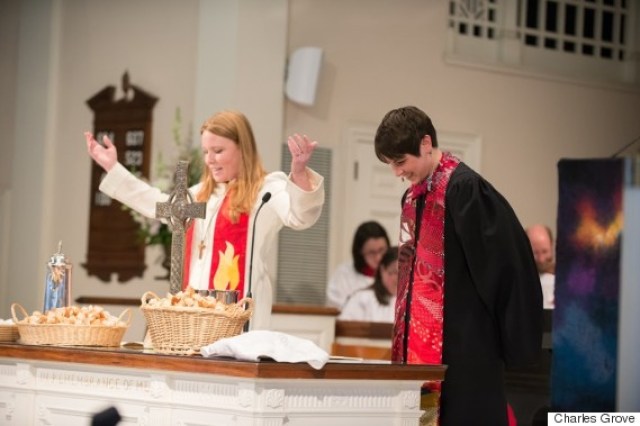 The last time these two women walked down the aisle together, they said, "I do."

This past Sunday, the lives of the Rev. Kaci Clark-Porter and the Rev. Holly Clark-Porter intertwined in perhaps an even more extraordinarily spiritual way, as the couple walked down the aisle at Wilmington, Delaware's First and Central Presbyterian Church to become ordained Christian ministers.
11 GOP Senators Just Voted for LGBT Rights
11 Senate Republicans voted for a measure granting Social Security and veteran's benefits to same-sex couples. This is not a drill.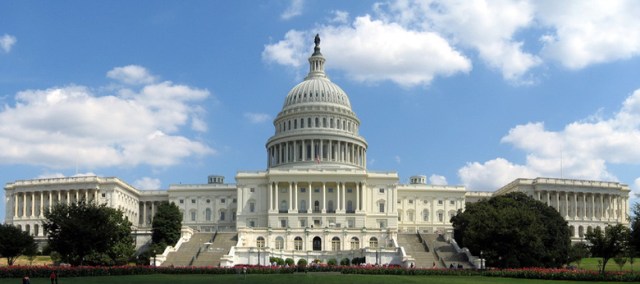 The budget resolution, and all of the amendments tied to it, are non-binding, but give a sense of what issues certain senators feel the need to vote for or against. In this case, the vote shows which Republican senators feel vulnerable, or safe, enough to support LGBT issues.
Serena Williams Does 7/11
Gifts From a Crow to a Babe (Sung to the Tune of Kissed By a Rose)
Eight-year-old Gabi has been getting lots of tiny, shiny gifts from her neighborhood crows, and it's really adorable.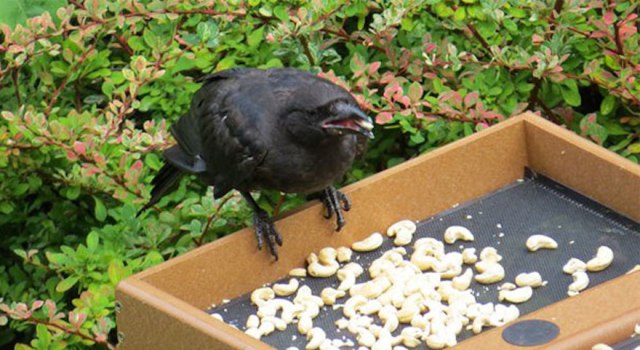 Gabi started feeding the neighborhood crows by accident, as she was prone to dropping food. She'd climb out of the car and a chicken nugget would fall off of her lap, prompting every crow on the block to circle in for a snack. Gabi noticed and started rewarding the bird's quick and hungry behavior, feeding them food scraps on her way to and from the bus stop with her brother.

It didn't take long for the crows to learn who Gabi was and wait for her to get off the school bus each day. The crows were consuming most of Gabi and her brother's packed lunches, but Lisa, Gabi's mother, didn't mind one bit. She said, "I like that they love the animals and are willing to share."

It was a slow transformation, but soon the whole family became more interested in the crows. By 2013, Gabie and her mother made offering food to the crows a daily habit. The pair now spends each morning filling the backyard birdbath with new water and spreading out plenty of peanuts and dog food. As they set up, the crows gather around and call out to them.