Although this is currently in negative flux as I write this, my ability to teach what I want in my classrooms has rarely ever been challenged. For 11 years, I was given the immense privilege to dictate my curriculum, choose my themes and essential questions and anchor texts for my classes, and to design opportunities for my students to discuss uncomfortable topics and work through solutions to some of society's greatest problems with one another. I did this in the public school where I started my career, and I've been doing this at the private school where I'm teaching (for) now.
When I decided to become a high school English teacher, I dedicated myself to making sure my students understood the real, hard truths about our world, and I knew that through difficult conversations and radical reimaginings, they could learn to use their power to challenge the systems that make it so hard for so many of us to live. As an avid reader and lover of literature, I believe that stories provide an easy pathway to this, not just because they help us understand and empathize with the joys and struggles of people who live outside of our own experiences but also because literature has always been a tool of resistance used to challenge the status quo. Stories form and shape our world, they tell us where we've been and show us where we can go, they help us recognize the power we have to act on our beliefs, stand up for what we want, and they allow us to move beyond our own conceptions of the truth to see that maybe our reality is not the only "correct" one. Even through the ups and downs of my career and through the personal attacks and censorship I'm facing right now, I've always believed very strongly that the right book can change the trajectory of a young person's life for the better because so many books did that for me. Stories provided my young self with a kind of freedom I couldn't (and can't) get in the real world, and as a result, I've spent the majority of my life organizing to make that freedom available to all of us all the time.
As our Editor in Chief Carmen Phillips reported earlier this week, book bans rose in the U.S. in 2022 by a massive 45.5%. But if you know anything about this nation's history, you know book bans — or more specifically, their counterpart, literacy bans — are not new here. Trying to keep people away from stories that might help them strategize, organize, and resist the powers in control of those people is a tactic older than the U.S. itself. Even though one of the only books that was readily available everywhere in the colonized "New World" was the Bible, its contents were enough to keep as many enslaved West African people as possible from ever reading it. The white ruling class understood the power of the stories in that book — Moses freeing the Abraham's descendants from Egypt, Daniel escaping the lion's den, Jesus revolting against people in power and ultimately dying "for us" to "free us" from the shackles of sin and oppression. Instead, preachers would pick apart and skew the stories to try to convince the enslaved that the bondage they were experiencing was ordained by their good, Christian God. I remember learning about this in middle school and whispering to my best friend, "If I couldn't read anything, I think I would just die." Dramatic, but I think young Stef was tapping into something. Reading gave me power, and I could see that taking it away from people was an attempt to strip them of theirs. Learning to read then was an act of resistance punishable by death that many enslaved people took on willingly and it helped lead to other forms of resistance, as well. You only need to look at the story of Nat Turner to know that this is true.
As time went on after eventual emancipation, attempts to block Black people's access to literacy continued, especially in the South (also in the North, but I know y'all don't like to talk about it). In fact, literacy was so low among Black people in the South that the white ruling class was able to create laws that prevented Black people from voting unless they could show they were literate. This continued on until the Voting Rights Act made it illegal for states to do this, but we never stopped using literacy tests for people to gain full rights as citizens in this country. We still use them when immigrants undergo their "naturalization" interviews. Really, nothing has ever truly changed here, has it? It just morphs, evolves, becomes something that feels new even though it's very, very old. Because racial capitalism is the foundation for all of the institutions in this country, we've found other ways to attempt to keep Black people, people of color, and poor white people from gaining full access to the worlds the ruling class wants to prevent them from accessing.
Of course, banning books from schools and libraries is not the same as preventing people from learning how to read. In fact, I've heard the argument that we shouldn't even call them book bans because it's "not as if the bans prevent people from going to the store to buy these books." But that's not the point. And I'm not trying to conflate them. They are related through a common purpose which is to keep certain knowledge, certain opportunities to know and see themselves, and certain beliefs away from the growing minds of young people who might one day see they're able to resist if they want to. Simply put, if the ruling class did not believe that book bans actually accomplish something — either materially or ideologically or both — they wouldn't waste their time with them. They do, though, and they do because they know it'll prevent many kids, especially kids with marginalized identities, from obtaining those texts. And they know it'll make many white people angry at the (false) idea that their children are "discomfited" by these materials. We have never and will never be fighting a battle over the actual stories written in these texts…the small group of people who challenge these texts and the small group of politicians who support these bans are fighting to prevent young people from confronting the systemic oppression that governs all of our lives.
Over the course of my life and my career, I've had the great privilege of being changed by so many stories, and I've been able to turn some of those stories over to the hands of my students to see what they might do with them and how they might grow from them. I've watched whole lives transform in my classrooms and outside of them because of the stories we read, because of the work we did together, because of our difficult and revelatory and compassionate conversations, and because we were never afraid to face the truth. For this Banned Books Week, I thought I'd bring you into my classroom for a moment. I've scoured PEN America's Banned Books data from the last couple of years and noticed many books I've taught and many books I consider favorites on the lists. I know some stories are powerful enough to change the trajectory of our lives or, at the very least, shift our perspectives entirely. I don't know if these will have that exact effect on you, but I wanted to share some of the stories on those lists that have changed me, inspired me, helped me grow, and gave me the tools to help young people do the same.
---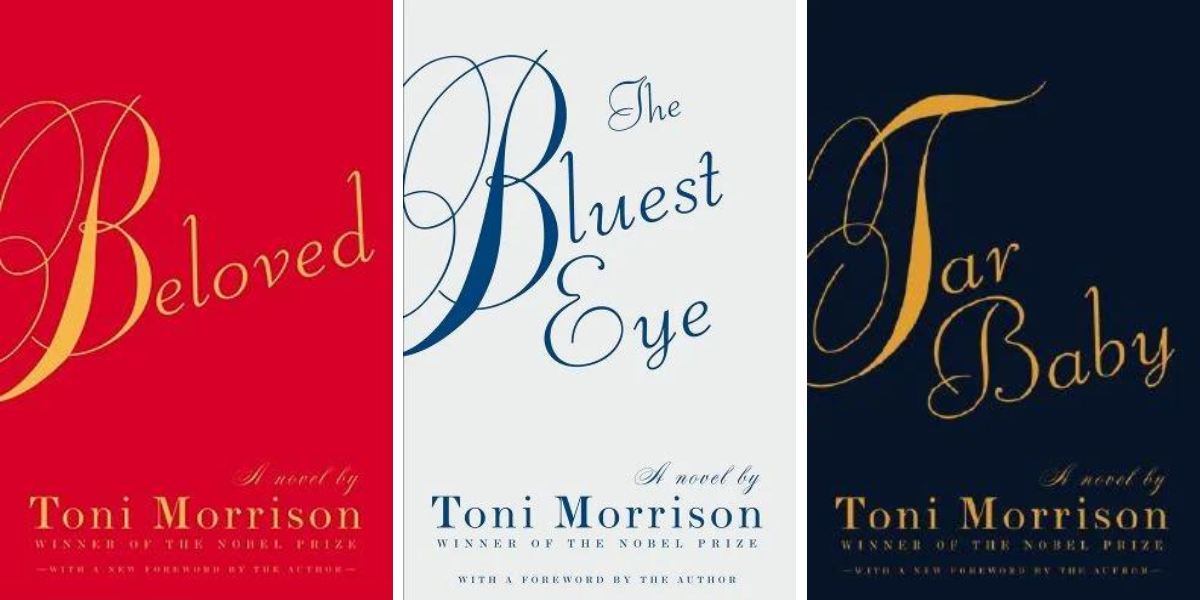 Feels wild to say that I've actually used all three of these books in my English classes over the years, along with a couple of others from Morrison. I'm actually in the throes of reading and discussing Beloved with AP English Language & Composition class as this is being published. There is nothing I can say about Morrison concisely that can fully explain the magic and brutality and beauty of her prose, her storytelling, and her ability to build arguments within the fictional realms of her texts. She knew and understood more about how the world turns than most people ever will, and we all should try to learn from her.
---
Fun Home by Alison Bechdel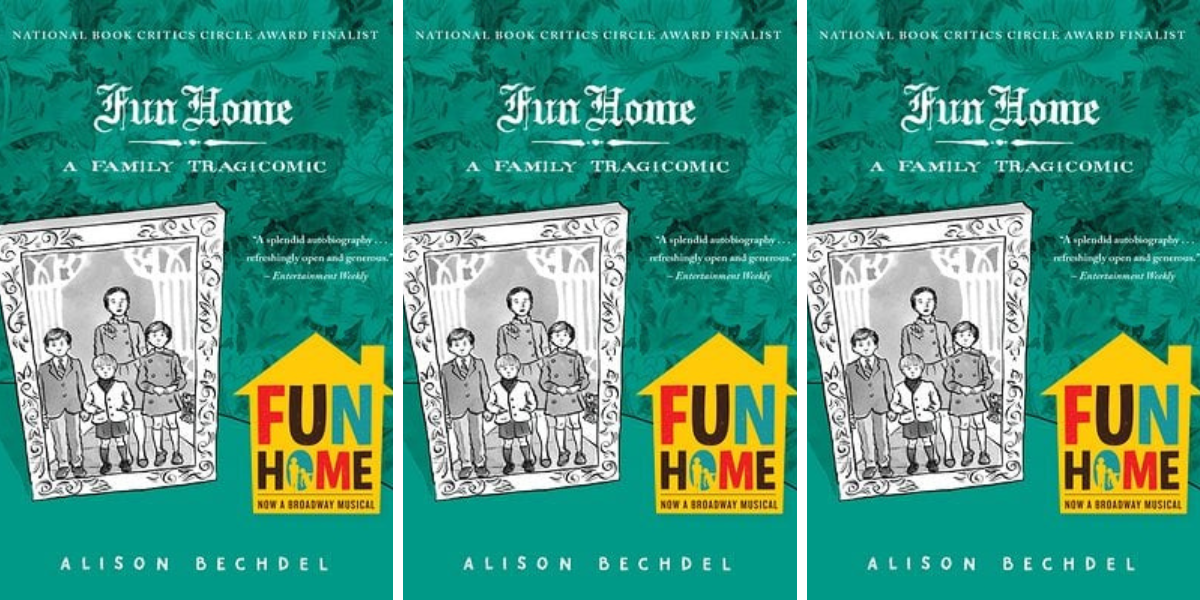 Fun Home is, without a doubt, one of the books that helped me talk about and process the realities of being a queer teen after I wasn't one anymore. I first read it in 2008, two years after its release, and I remember feeling that slight tinge of sadness that comes when you wish something was available to you much sooner in your life.
---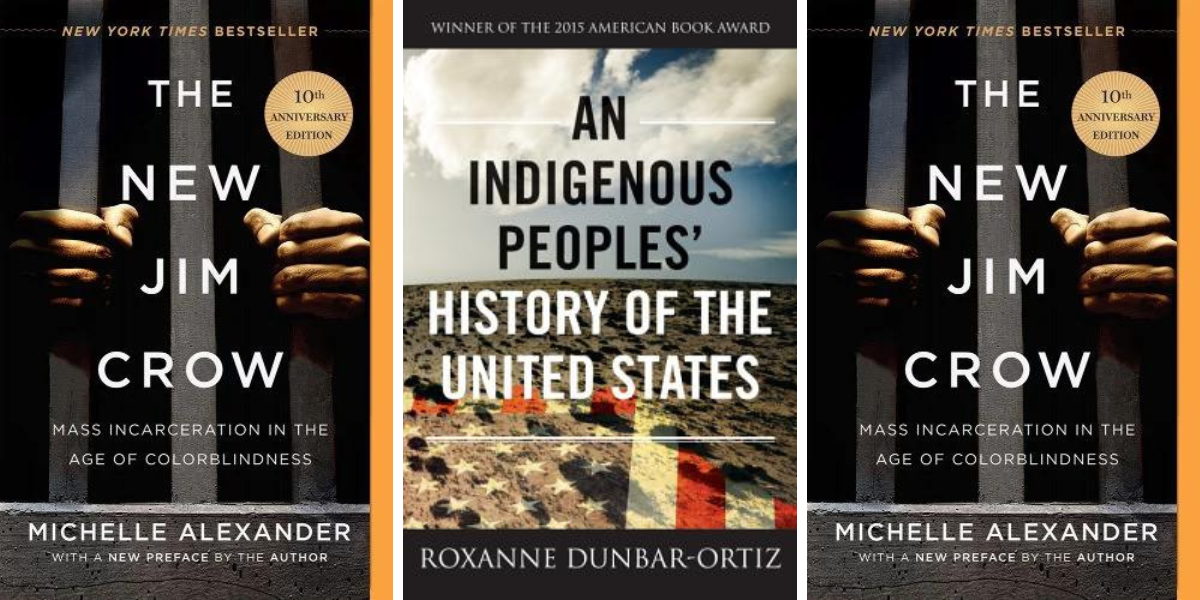 I don't think either of these are perfect texts. They certainly don't do the kind of radical analysis and theorization about our society that I'm drawn to now or that I think we really need. But when Alexander's book came out in 2010, it gave me a quick lesson in a starter vocabulary that would help my anti-carceral beliefs bloom more fully. And when Dunbar-Ortiz's book came out in 2014, it provided more fuel for a fire that was already burning inside of me regarding how Americans treat (actually, don't treat) the atrocities of our history. They've had a similar impact on some of my students over the years.
---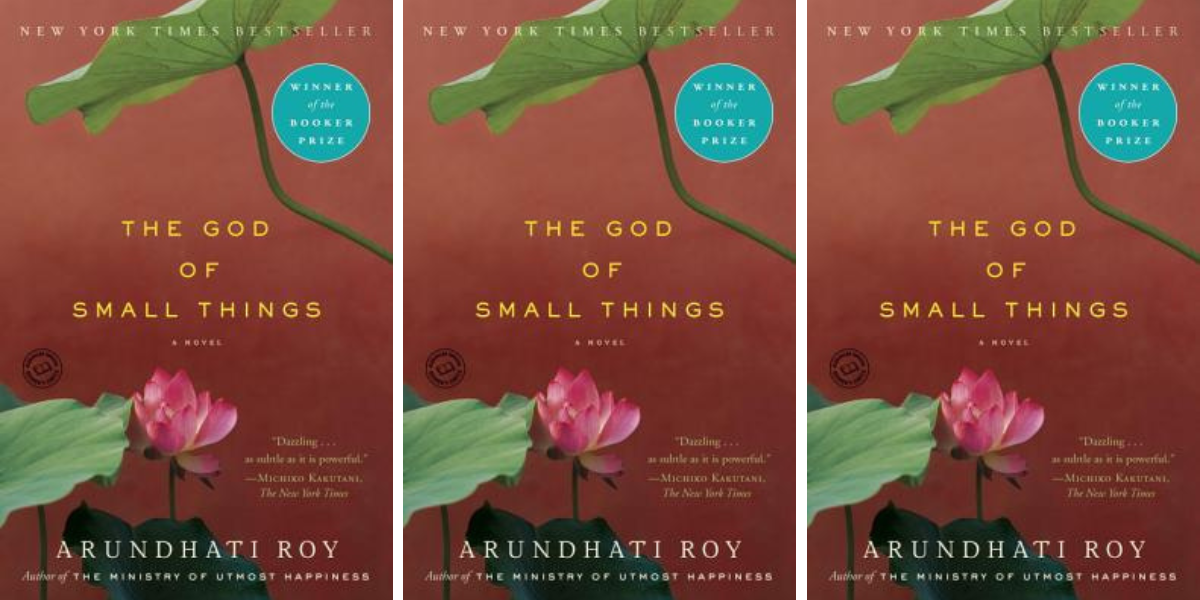 Although I typically think of Roy as an organizer first and a novelist second, it's hard for me to sum up how morally arduous (in a good way) my reading of The God of Small Things was in my late teens. I was lucky to have a good professor who both assigned it and led my class through some of the most illuminating discussions of my entire time in both my undergraduate and graduate programs. It's a damning critique of the impacts of British colonialism in India and the strength it takes to survive the grotesque institutions that collide into the lives of the people who had to live through it.
---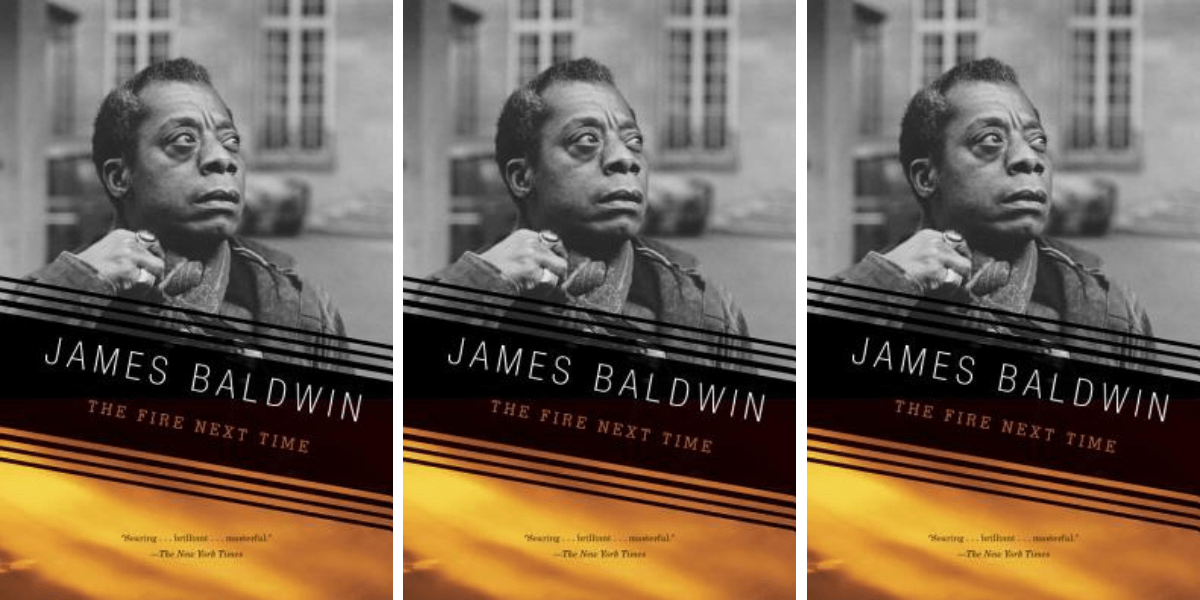 What can I say here? It's Baldwin. If you haven't read it, you need to. I've made hundreds of young people do it, and I believe you can, too. And then, when you're done, you need to tell other people to read it, too. Preferably along with everything else he's written.
---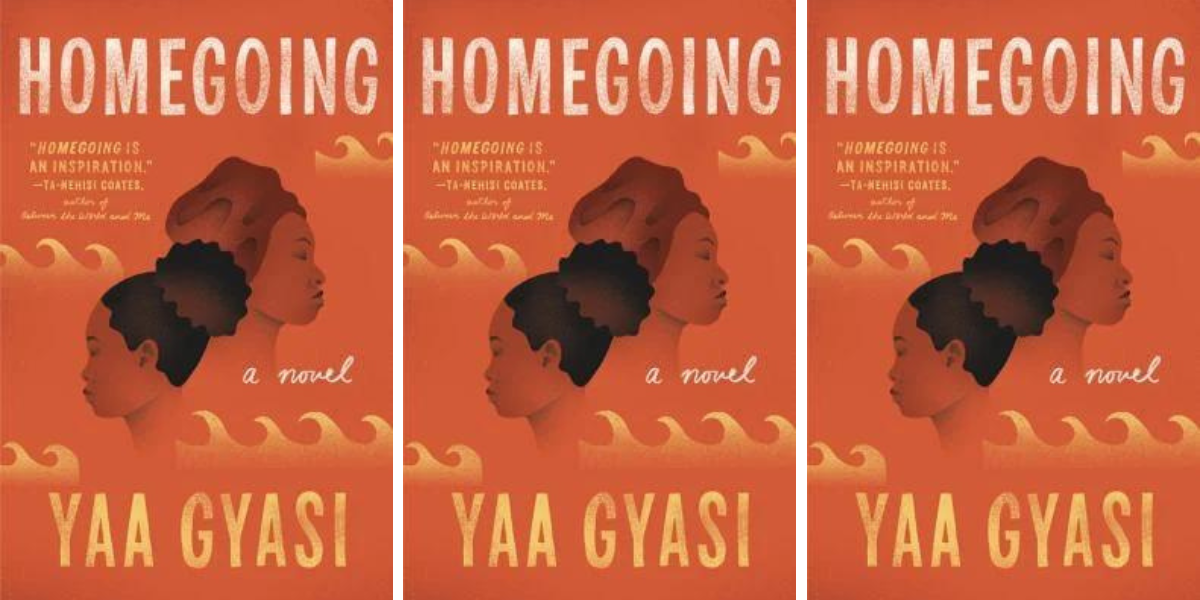 The scope and artfulness of this (debut!) novel is truly a force to be reckoned with. I had the wonderful opportunity to read this in a book club format with a group of students upon its release in 2016, and we were all stunned by it. Yes, even me, one of two adults in the group. Homegoing takes us from the beginning of chattel slavery in Ghana to the U.S. in its infancy to the Great Migration to Harlem in the jazz age to the beginnings of the NAACP and beyond. It is just an incredibly meticulous set of stories that grips you from the start and doesn't let you go.
(As an added bonus for the students of that book club and me, we were able to meet Gyasi that year and ask her some questions about the book, and it was a moment I truly cherish.)
---
I was extremely surprised to see these two pop up in PEN America's data, and because I love them both so much for reasons that are much different than a lot of the others, I wanted to include them. These are both newer books, but they have really expanded and enlightened my imagination on how memoir and nonfiction can be written, presented, and transformed through the thoughtful and meditative combination of prose and graphic art. I know that is a boring, writer-y reason for loving a couple of books so much, but that's just my truth.
---
The AP English Literature & Composition teacher at my school claimed this novel as part of his curriculum a while ago, so I've never had the privilege to use it in my class but I've wished I could include it. I read The Color Purple before I even got to the first available AP English class in high school on the recommendation of my journalism teacher (who I'm convinced knew I was queer before I even told him), and I instantly fell in love with it. How could you not? It isn't an easy read but it is among one of the most rewarding.
---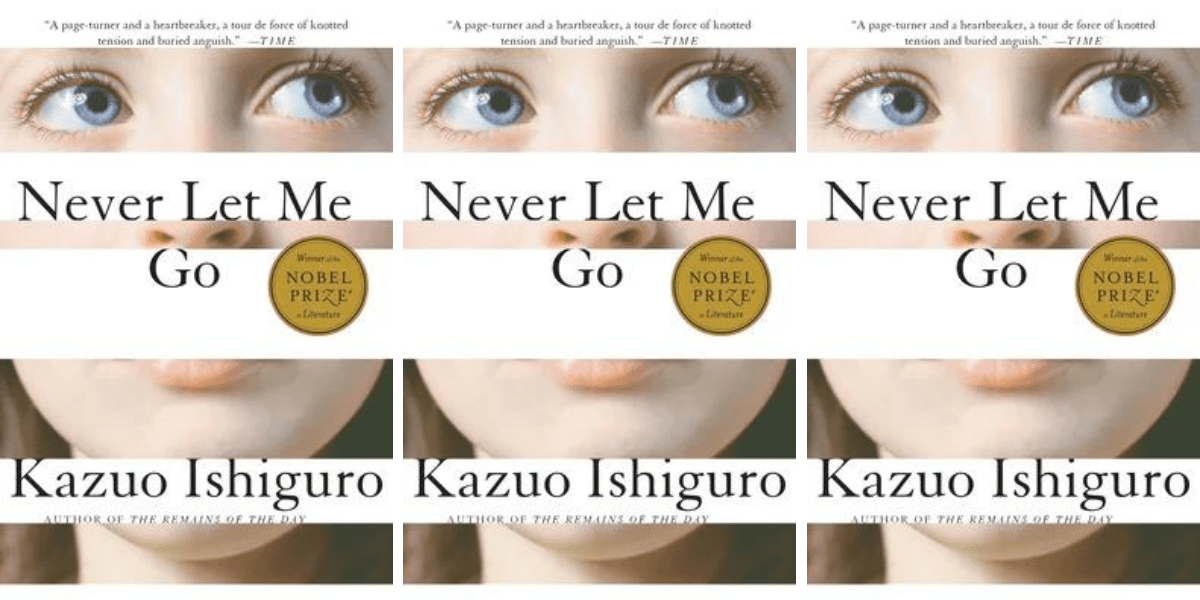 Weird coincidence, but I read this in the same college class I mentioned before. I think sometimes people hear the concept of this novel and assume it's something different than it actually is and that's what was and is so most captivating about it to me. It truly defies all expectations. What at first feels like a novel about the sacrifices people are, sometimes, forced to make to care for others quickly becomes a commentary on the ways the government creates systems and responsibilities to distract us from resistance and keeps us complacent.
---
Heavy by Kiese Laymon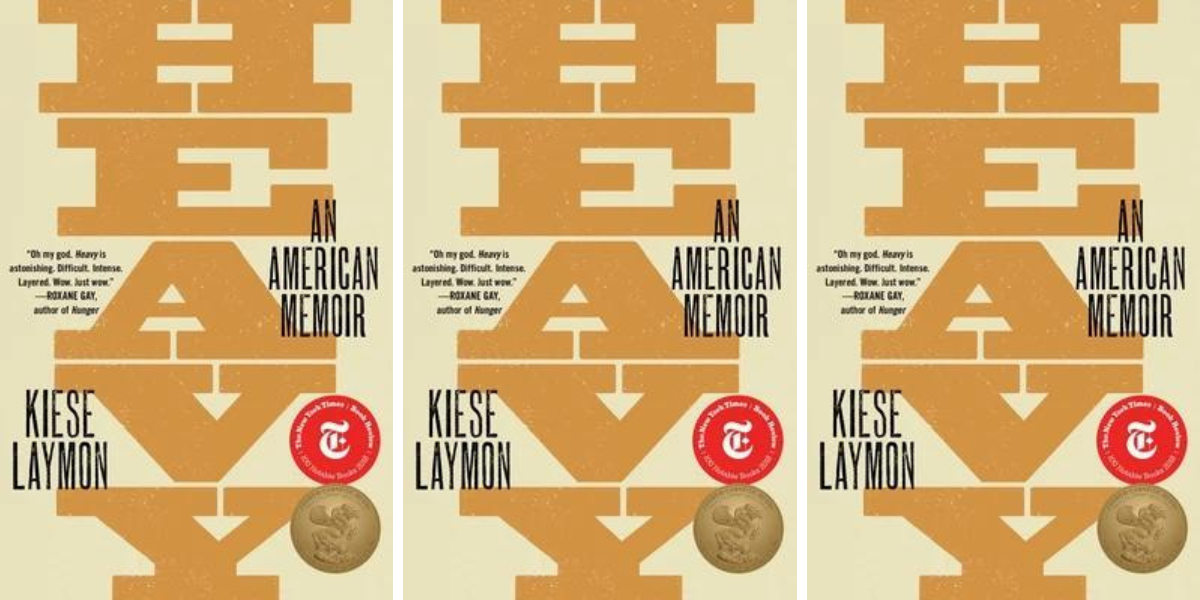 I read this book upon its release in October 2018. That December, I gifted it to one of my best friends for his birthday. In the spring of 2019, I included in my list of summer reading choices for my class. It's still on that list because it's a book I return to again and again and again. I don't think I've known a single adult or young person who didn't think this book was both challenging and extremely life-affirming. I'll be going back to it as both a writer and a student for the rest of my life, I think.
---
Not to be South Florida about this, but this book really helped me begin to understand the nuanced nature of political life here a little better when I first read it as a young person. Even though Miami only plays a bit part in the lives of the Cuban family in the novel, it provides an intimate look at their during and after the Cuban Revolution, how it divides and shapes various family members' understandings of the world, and how challenging the powers that be sometimes means we have to stand up to people we love. This is another one I've had on my summer reading choices for a long time and one that always has a ton of young fans.
---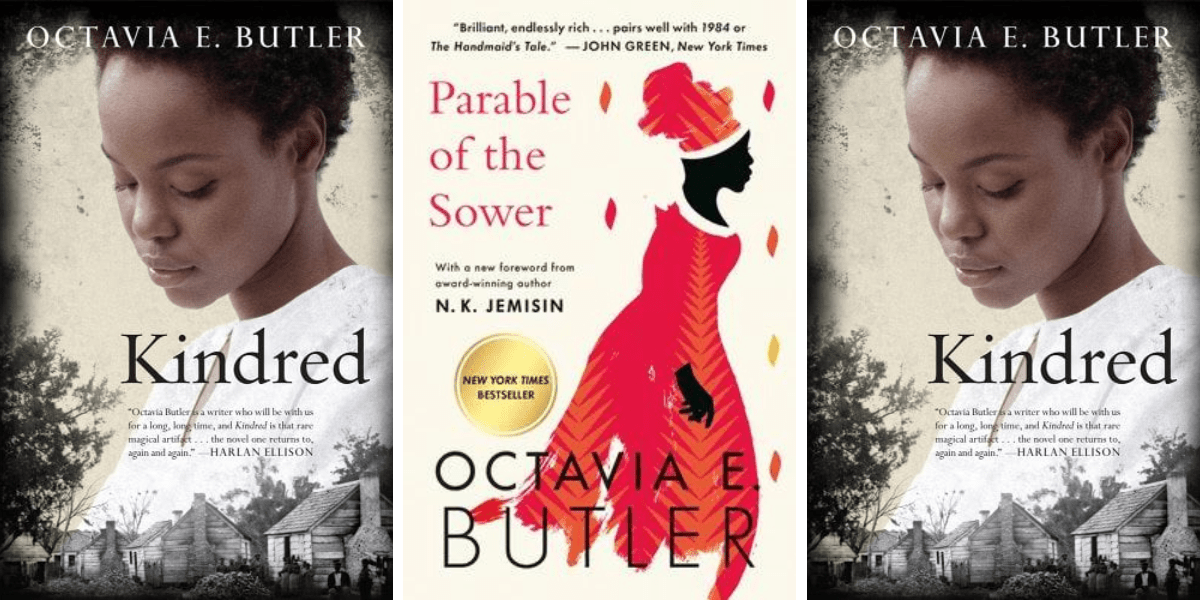 These are vastly different novels, but they both provide vital and radical messages about our society that people should be interacting with. Kindred provides a harrowing look at how our unwillingness to truly confront and challenge the horrors of American history has created a rift in how we interact with our past that keeps us trapped in it without recognizing how we are. And Parable of the Sower provides insight into how we can leverage the power of community to not only survive the worst possible circumstances but also stay resilient in the face of cruelties we cannot possibly imagine. A perfect example of stories showing us where we've been and where we have the power to go.
---
Autostraddle is honoring Banned Books Week 2023! For more information, visit BannedBooksWeek.org.