The inspiration for this midsummer list of queer and feminist banned books is actually pretty straightforward: I read most of my books during the summer (my god I love a good porch read!), a habit that I almost certainly picked up as a kid on summer break. So as I've been picking out what's next to devour while I forget to put on sunblock and drink something cold from a can, I keep thinking about all those kids, you know?
I'm assuming that you don't live under a rock, so you already know that book challenges and book bans have become a battleground of choice for extreme right wing conservatives — creating not only the largest crisis over free speech and education in more than a generation, but also an environment where queer children, trans children, and children of color are not able to see or learn about themselves during key developmental stages of their life. These type of moral panics and culture wars aren't new. And I use the word "extremewp_postshere purposefully when talking about those who are pushing for book bans, last month a report from The Washington Post found that just 11 people were responsible for more than 60% of book challenges in the 2021-22 school year! 11! That's all.
It's minuscule, really, which is somehow both hilarious and terrifying? That such a small group could have such an outsized impact. According to that report, "nearly half of filings — 43 percent — targeted titles with LGBTQ characters or themes, while 36 percent targeted titles featuring characters of color or dealing with issues of race and racismwp_postswith organizations like Moms for Liberty leading the charge. To put a timeline on it, from "the 2000s to the early 2010s, LBTQ books were targets of between less than 1 and 3 percent of book challenges filed in schools… That number rose to 16 percent by 2018, 20 percent in 2020, and 45.5 percent in 2022.wp_postsLet that sink in.
The good news is that if just 11 people can create an environment centered on such pain and chaos, then most certainly we can turn it back. I'm willing to bet there are more than 11 people reading this article right now. Every book on this list comes from either the American Library Association yearly tracking or the PEN America Index of School Book Bans. And so while organizations like PEN America, alongside parents, authors, and the publisher Penguin Random House, are filing federal lawsuits to challenge the removal and restrictions of books from school libraries as a violation of free speech — we can do our part and get reading.
---
20 Queer and Feminist Banned Books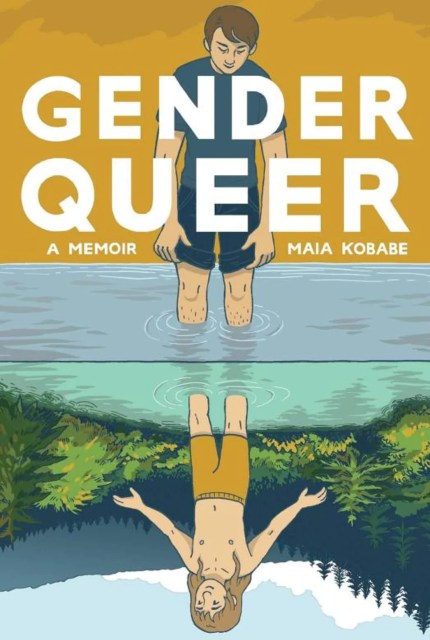 According to the American Library Association, Maia Kobabe's (who uses e/em/eir pronouns) memoir Gender Queer was the most banned book last year. From the book description, what "started as a way to explain to eir family what it means to be nonbinary and asexual, Gender Queer is more than a personal story: it is a useful and touching guide on gender identity — what it means and how to think about it–for advocates, friends, and humans everywhere."
---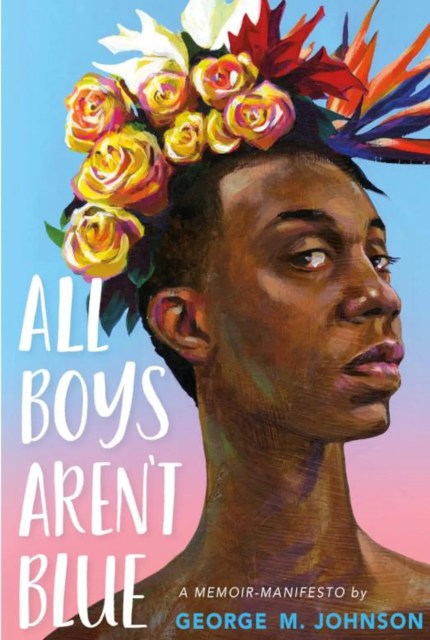 The American Library Association has George M. Johnson's gorgeous and already, frankly, iconic memoir (ever queer Black person I know has read it) All Boys Aren't Blue as the second most challenged book last year. From the book description, "Both a primer for teens eager to be allies as well as a reassuring testimony for young queer men of color, All Boys Aren't Blue covers topics such as gender identity, toxic masculinity, brotherhood, family, structural marginalization, consent, and Black joy."
---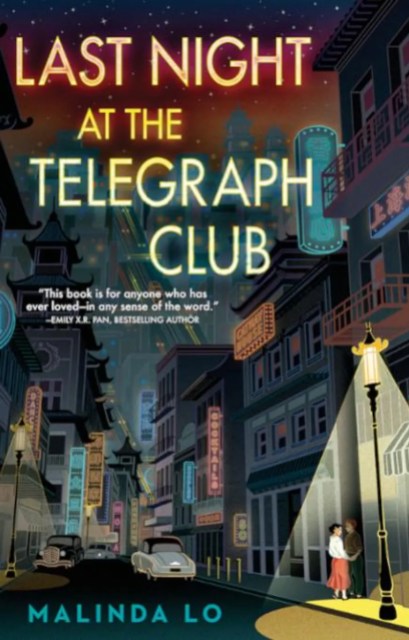 I finally read Last Night at the Telegraph Club this spring, and I could NOT put it down. I was literally carving out time in my day on purpose just for this book, which is pretty much the highest praise I could give anything. If you somehow haven't read it yet, this is your sign! Set in 1954, "Seventeen-year-old Lily Hu can't remember exactly when the feeling took root–that desire to look, to move closer, to touch. Whenever it started growing, it definitely bloomed the moment she and Kathleen Miller walked under the flashing neon sign of a lesbian bar called the Telegraph Club. Suddenly everything seemed possible."
---
Alison Bechdel's graphic memoir classic is exactly that for a reason. "Distant and exacting, Bruce Bechdel was an English teacher and director of the town funeral home, which Alison and her family referred to as the 'Fun Home.' It was not until college that Alison, who had recently come out as a lesbian, discovered that her father was also gay. A few weeks after this revelation, he was dead, leaving a legacy of mystery for his daughter to resolve."
---
When I first heard the words "Toni Morrison" + "Banned" — that's when I started to pay attention to the movement. In her lifetime and afterlife, Toni Morrison went from being a Nobel laureate and one of the most widely agreed upon best storytellers of the last 100 years to her books being unable to be taught in schools. If that doesn't ring the bell for you, I don't know what else will.
From the book description, "In Morrison's acclaimed first novel, Pecola Breedlove — an 11-year-old Black girl in an America whose love for its blond, blue-eyed children can devastate all others — prays for her eyes to turn blue: so that she will be beautiful, so that people will look at her, so that her world will be different. This is the story of the nightmare at the heart of her yearning, and the tragedy of its fulfillment."
---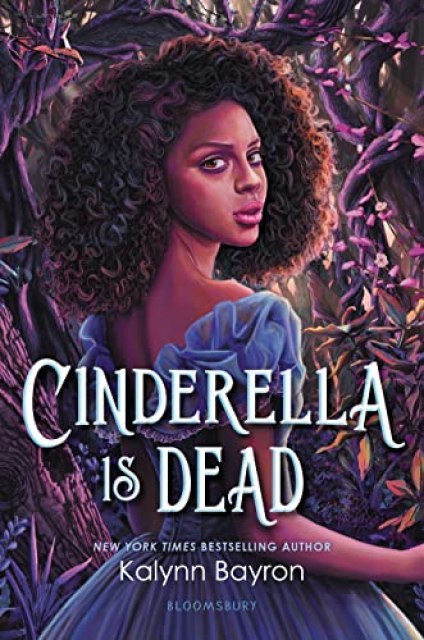 If you are one of those gays who loved SwanQueen and Once Upon a Time (No judgement! I was there, too!) then this is 100% the book for you! From the description, "Sixteen-year-old Sophia would much rather marry Erin, her childhood best friend, than parade in front of suitors. At the ball, Sophia makes the desperate decision to flee, and finds herself hiding in Cinderella's mausoleum. There, she meets Constance, the last known descendant of Cinderella and her step sisters. Together they vow to bring down the king once and for all."
---
Nearly 25 years later, millions of copies in print, and still a LEGEND! And sure, you've probably seen the movie, but wouldn't you like to revisit where it all began?  From the book description, "Charlie as he charts a course through the strange world between adolescence and adulthood. First dates, family drama, and new friends. Sex, drugs, and The Rocky Horror Picture Show. Devastating loss, young love, and life on the fringes. Caught between trying to live his life and trying to run from it, Charlie must learn to navigate those wild and poignant roller-coaster days known as growing up."
---
I combed through no less than four or five "banned books" lists to put together this one, and each and every one of them highlighted This Book Is Gay by name. It's a title really doesn't hide! And honestly, that's what some of our kids most need.
From the book description, "This candid, funny, and uncensored exploration of sexuality and what it's like to grow up LGBTQ also includes real stories from people across the gender and sexual spectrums, not to mention hilarious illustrations… You will be entertained. You will be informed. But most importantly, you will know that however you identify (or don't) and whomever you love, you are exceptional. You matter." (Awwww!)
---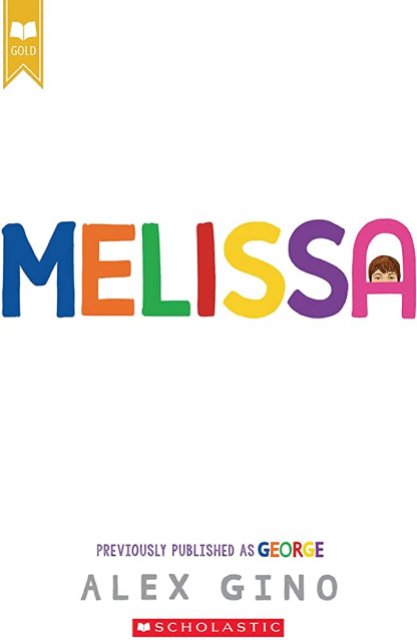 OK I'd never heard of this one, but it sounds.. so.. great?? From the book description, "Melissa thinks she'll have to keep this a secret forever. Then her teacher announces that their class play is going to be Charlotte's Web. Melissa really, really, REALLY wants to play Charlotte. But the teacher says she can't even try out for the part… because she's a boy. With the help of her best friend, Kelly, Melissa comes up with a plan. Not just so she can be Charlotte — but so everyone can know who she is, once and for all."
---
Flamer by Mike Curato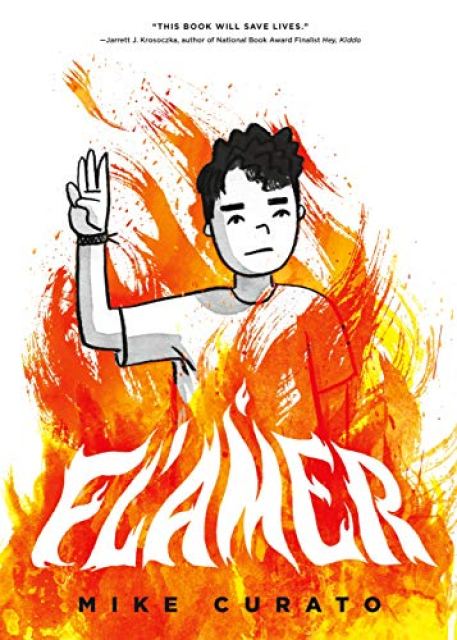 A graphic novel that no one seems to be able to stop talking about! It also came in as #4 on the American Library Association's most challenged books last year. From the description, "It's the summer between middle school and high school, and Aiden Navarro is away at camp. Everyone's going through changes — but for Aiden, the stakes feel higher. As he navigates friendships, deals with bullies, and spends time with Elias (a boy he can't stop thinking about), he finds himself on a path of self-discovery and acceptance."
---
From the book description, "Miles Halter is fascinated by famous last words — and tired of his safe life at home. He leaves for boarding school to seek what the dying poet François Rabelais called the 'Great Perhaps.' Much awaits Miles at Culver Creek, including Alaska Young, who will pull Miles into her labyrinth and catapult him into the Great Perhaps."
---
Push by Sapphire
If you've never read Push, there is nothing quite like it. A triumph of writing that's as visceral as it is heartbreaking and triumphant, Sapphire set a generation of Black YA on fire — and that was before the novel was adapted into Lee Daniels' Precious, which gave us all Gabby Sidibe and brought Mo'Nique her Oscar.
From the book description, "Precious Jones, an illiterate sixteen-year-old, has up until now been invisible to the father who rapes her and the mother who batters her and to the authorities who dismiss her as just one more of Harlem's casualties. But when Precious, pregnant with a second child by her father, meets a determined and radical teacher, we follow her on a journey of education and enlightenment as she learns not only how to write about her life, but how to make it truly her own for the first time."
---
The minute I saw Be Gay, Do Comics — I knew it had to be on this list! This anthology includes dozens of comics from the work of more than 30 LGBT cartoonists, each detailing (from the book description) everything from "personal stories to queer history to cutting satire about pronoun panic and brands desperate to co-opt pride."
---
Another graphic novel, and it's coming right for our Bend It Like Beckham meets Lumberjanes heart. Just read this book description and try not to squeal from the tween adorableness: "Quiet, sensitive Faith starts middle school already worrying about how she will fit in. To her surprise, Amanda, a popular eighth grader, convinces her to join the school soccer team, the Bloodhounds. Having never played soccer in her life, Faith ends up on the C team, a ragtag group that's way better at drama than at teamwork. Although they are awful at soccer, Faith and her teammates soon form a bond both on and off the soccer field that challenges their notions of loyalty, identity, friendship, and unity."
---
And Tango Makes Three by Peter Parnell and Justin Richardson illustrated by Henry Cole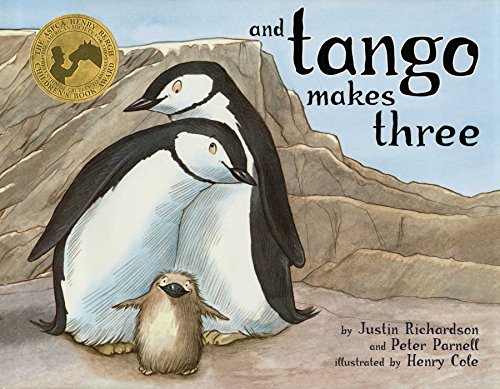 You've probably heard about the famous gay penguins at the Central Park Zoo before, I mean there's a reason this board book is always on backorder! But don't let that stop you from getting it for you tiny nibling. From the book description, "At the penguin house at the Central Park Zoo, two penguins named Roy and Silo were a little bit different from the others. But their desire for a family was the same. And with the help of a kindly zookeeper, Roy and Silo got the chance to welcome a baby penguin of their very own."
---
Lawn Boy by Jonathan Evison

From the description, "For Mike Muñoz, life has been a whole lot of waiting for something to happen. Not too many years out of high school and still doing menial work — and just fired from his latest gig as a lawn boy on a landscaping crew — he's smart enough to know that he's got to be the one to shake things up if he's ever going to change his life. But how?"
---
This One Summer by Mariko Tamaki and Jillian Tamaki
If you're someone who loves graphic novels and coming-of-age stories, there is are so many good options for you on this list! Let me give you another one! "Every summer, Rose goes with her mom and dad to a lake house in Awago Beach. It's their getaway, their refuge. Rosie's friend Windy is always there, too, like the little sister she never had. But this summer is different. Rose's mom and dad won't stop fighting, and when Rose and Windy seek a distraction from the drama, they find themselves with a whole new set of problems… It's a summer of secrets, and sorrow, and growing up, and it's a good thing Rose and Windy have each other."
---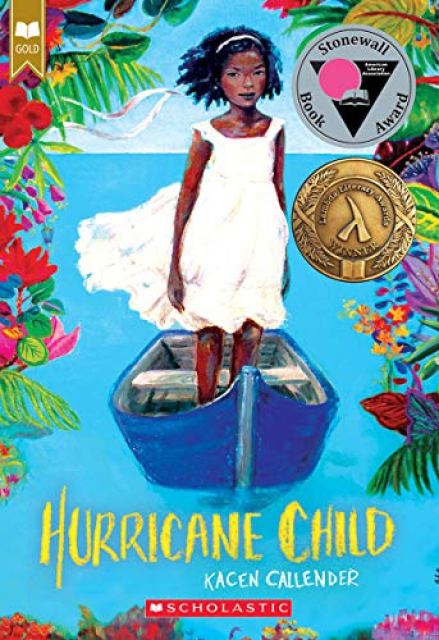 C'mon queer Caribbean love story!! From the description, "Being born during a hurricane is unlucky, and 12-year-old Caroline has had her share of bad luck lately. She's hated and bullied by everyone in her small school on St. Thomas of the US Virgin Islands, a spirit only she can see won't stop following her, and — worst of all — Caroline's mother left home one day and never came back. But when a new student named Kalinda arrives, Caroline's luck begins to turn around… Now, Caroline must find the strength to confront her feelings for Kalinda, brave the spirit stalking her through the islands, and face the reason her mother abandoned her. Together, Caroline and Kalinda must set out in a hurricane to find Caroline's missing mother — before Caroline loses her forever."
---
sequel to Sarah J. Maas's spellbinding A Court of Thorns and Roses.
A Court of Mist and Fury is a sequel to Sarah J. Maas' previous fantasy epic, A Court of Thorns and Roses but somehow this is the one that ends up on all the challenged book lists.
From the book description, "Feyre has undergone more trials than one human woman can carry in her heart. Though she's now been granted the powers and lifespan of the High Fae, she is haunted by her time Under the Mountain and the terrible deeds she performed to save the lives of Tamlin and his people. As her marriage to Tamlin approaches, Feyre's hollowness and nightmares consume her… While Feyre navigates a dark web of politics, passion, and dazzling power, a greater evil looms. She might just be the key to stopping it, but only if she can harness her harrowing gifts, heal her fractured soul, and decide how she wishes to shape her future — and the future of a world in turmoil."
---
The Handmaid's Tale (the graphic novel) by Margaret Atwood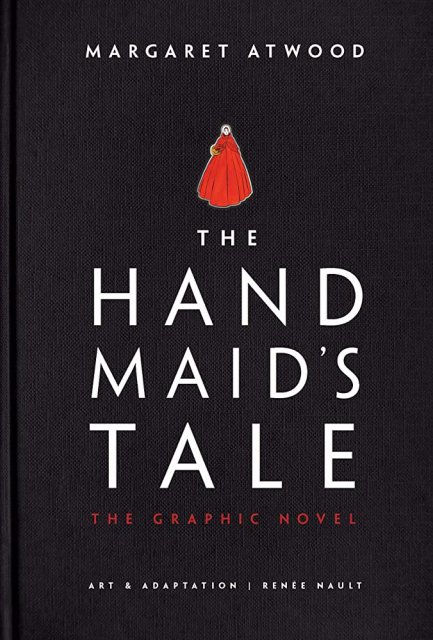 I purposefully left this one for last. The Handmaid's Tale is far from a perfect book, in fact I usually describe it as a full-on horror, but the irony of losing access to it is not at all lost on me. From the description, "Provocative, startling, prophetic, The Handmaid's Tale has long been a global phenomenon. With this graphic novel adaptation of Margaret Atwood's modern classic, beautifully realized by artist Renée Nault, the terrifying reality of Gilead has been brought to vivid life like never before."
---
How To Get Banned Books to Kids Who Need Them
This is a"see something, do somethingwp_poststype of a list, because (at least in my opinion) what is the point of tracking banned books if you're not also going to help get those books into the hands of the kids who need it the most? So with that in mind!
There are two organizations that I want to highlight who help children have access to books that might be challenged or banned in their state:
The Banned Book Program was launched by the non-profit In Purpose Educational Services (IPES) and the bookstore EyeSeeMe — both based out of St. Lous — and will donate one banned book a month (elementary, middle school, or high school) to anyone in Missouri who requests it. They deliver as many books as they have the money and resources to send, so you can directly help out by learning more about the program and donating funds for books.
There is also The Banned Books Book Club, which provides "a wide range of resources for readers and advocates of banned books, including our virtual monthly book club, lists of banned books, banned book discussion guides, and ideas for hosting banned book readings.wp_postsThey take requests for banned books from students, teachers, librarians, and parents looking to start their own book clubs and fulfill as many requests as possible. You can help them by donating funds to fulfill requests.
You can also look to donate books to local literacy groups, community and civic centers, after school programs, and even some libraries will take book donations (mine does! I go through a lot of books, so I try to do a big drop every year). In these cases, it's important that you first confirm that the organization is able to accept books or if they have any specific requirements for donations. Some might have specific age ranges or genres that they are looking for, but when it's appropriate donating often challenged or banned books is a great way increase accessibility to that book.
If you know a teen or young reader who is looking for access to books, there are two more online programs that I want to point out. Books UnBanned comes from the Brooklyn Public Library, and will give anyone between the ages of 13 and 21 a free eCard that provides access to their entire full eBook collection, as well as their learning database. Their collection also features a list of frequently challenged books that are free for immediate download, no waiting period required. Similarly, New York Public Library's Books for All program features a selection of often challenged books for every age group, and these books are available to download to anyone in the United States, with or without a library card.
There are also otherwise to show support! The Freedom to Read Foundation (FTRF) is a legal and educational non-profit that was founded in 1969 and is affiliated with the American Library Association. The FTRF protects and defends the First Amendment right to information and intellectual freedom, especially in libraries. So you can imagine they're pretty busy these days! Here's where to donate and support. You can also contact the ALA Office for Intellectual Freedom if you hear of a book challenge at your local library to provide support for your librarian. A challenge is an attempt to remove or restrict materials based on the objection of an individual or group. It's basically the step before a ban, which is the removal of those materials. But thanks to librarians, who are so often on the frontlines of these actions, a lot of challenges are unsuccessful! Give them backup.
And this all brings me to my final point as I wrap things up, which is this: Support Your Local Librarians! That's all! Read a banned books, give help to people who are trying to get banned books to people who need them. Wash. Rinse. Repeat.