Welcome to the 2014 Academy Awards where, unlike the Golden Globes and the Grammys, nothing is made up and the points actually, technically matter!
Just kidding! It's still a room full of rich people giving awards to other rich people. At least everyone is really well dressed! Plus this year we get a real live lesbian hosting! That's right! Ellen DeGeneres is here to make squeeky clean jokes that won't even make your mom uncomfortable and thank fucking god because Seth McFarlane was the worst, amirite?
I'm going to be here all night with you guys playing along. What? Did you think I was just going to stay home and cry all night just because I haven't seen any of these movies and I'm really supposed to be studying for my medical boards? I mean, obviously that was my original game plan until I realized I could stay at home and cry and also look at Lupita Nyong'o's sexy face.
Plus I'm hoping Ellen DeGeneres gets concerned that Ellen Page is stealing her spot as Gay Ellen and decide that this is the year to replace all the Oscar's musical numbers with reenactments of classic lesbian movie movie moments starting with Joey Lauren Adams putting her fist through her hand in Chasing Amy and ending with that time K.Stew and Dakota Fanning kissed in The Runaways. A girl can dream. 
8:10pm EST Let's do a little red carpet, shall we? I just turned on the TV to see Will Smith talking about knowing a camera man from his Fresh Prince days. Please Will, do go on about when I could stand to watch you.
8:16pm EST Oh wow! Sandra Bullock looks so pretty in that strapless dress! I'd like to write a role for Sandra Bullock where instead of getting emotional because something terrible has been superimposed on her life she just like hangs out with all her friends and drinks a really great bottle of wine.
8:16pm EST I feel like Jennifer Lawrence looks really good in this orangey red. I want to say that's a real personal triumph on her part. She should probably get an award for that tonight.
Also Emma Watson was supposed to be at Brown this semester! I invited her to my Oscars viewing party on Facebook but she didn't accept. I see how it is, Emma.
8:25pm EST Wow it is so awkward how much Kevin Spacey does not want to be interviewed moments before the show starts while he tries to find his seat. Go figure.
Also look hot hot Lupita Nyong'o looks!!
8:27pm EST Holy crap. Is everyone else seeing this ad for Disney's Maleficent staring bisexual Angelina Jolie? Is that a thing? Do we all see the same ads like during the Super Bowl? Well, that's a movie I'd go see.
8:30pm EST Welcome to your host Ellen DeGeneres! Did you guys know Ellen DeGeneres was hosting?! Ellen Ellen Ellen!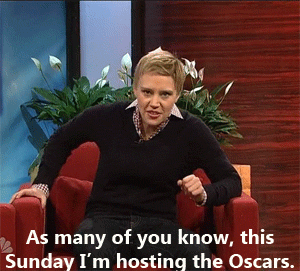 Just in case you didn't know, that little bow on Ellen's shirt? Yeah. That's called a pussy bow. Yeah. A Pussy Bow.
8:35pm EST Wow that was sort of a really not great comment about Lisa Mindelle. Actually, this whole intro is sort of awkward intro speech. Again, literally anything better than Seth McFarlane.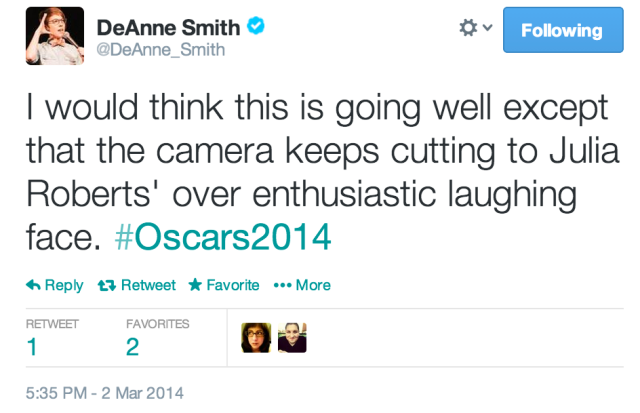 8:40pm EST Oh my god I still hate Anne Hathway. I want to not hate her anymore because I feel like it makes me a follower of everyone else who hates her but like. Ugh. I feel like she's the least real person alive.
Also, Anne: stop having them play "I Dreamed a Dream" when you come on stage. We get it. You won last year.
Best Supporting Actor goes to Jared Leto for Dallas Buyers Club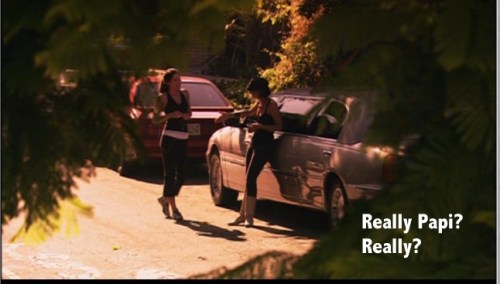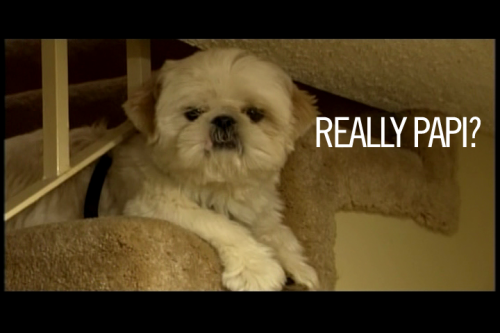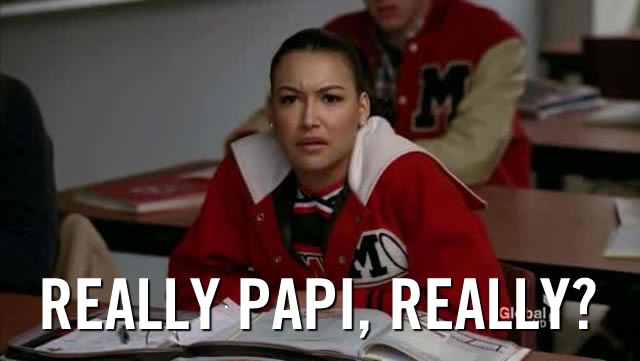 I get what Jared Leto is trying to do but I really just think he needs to educate himself and have some humility. Like more humility bro.
I will say that the white tux with the red bow tie is a great gay wedding look.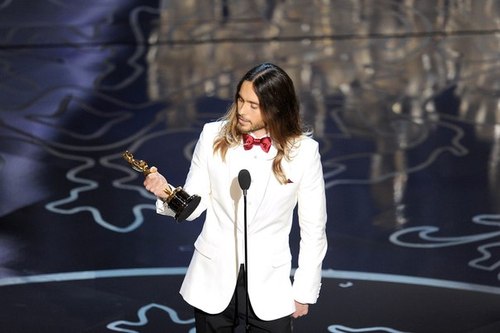 8:45pm EST: I'm not really sure why there's an animated montage, but at least I didn't have to see Jim Carrey hug anyone.
One time a bunch of my queer lady friends and I were all sitting around and one of my friends called Jim Carrey handsome and then we just laughed forever. Like, seriously? We're supposed to be gay, not blind.
8:50pm EST: Pharrell that can no seriously be your hat. Like, not seriously. And now that you've danced with Lupita and Meryl I'm basically just going to be jealous forever.
I had no idea that "Happy" was written for Despicable Me 2! I thought it was written specifically to come on when I'm miserable in the car at 6:45am.
9:00pm EST: I'm going to be 100% honest with you guys, the costume/makeup awards are always my favorite because they show the cool concept sketches at the beginning. And also I used to do costume design in college. So, you know. Go us.
Best Costume Design goes to Catherine Martin for Great Gatsby
Catherine Martin is such a badass! She did Moulin Rouge!
Best Makeup and Hair goes to Adruitha Lee and Robin Mathews for Dallas Buyers Club
I love when newcomers win! It's really the best.
9:05pm EST: Is Channing Tatum still famous? Like it's fine if he still is but someone tell me, okay?
I think being queer has really skewed my perception of fame. I can't figure out why all these old men are here and Clea DuVall hasn't kissed anyone on stage yet. I mean, sure, she hasn't been in a movie since Argo but she still feels relevant to me.
9:10pm EST: This is the first year I haven't watched all the short animated films. I honestly think they should show the winner in its entirety. How about you cut the time from every white guy who wins tonight.
Best Animated Short goes to Mr. Hublot
I really appreciate that the Academy didn't cut off Laurent Witz and Alexandre Espigares during their speech. It was running a bit long, but I think it's so freaking tacky when they do that.
Best Animated Feature Film goes to Frozen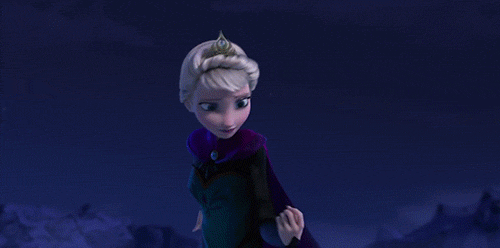 Yay!! No one is surprised but everyone is happy!
9:17pm EST: Oh Sally Field, you always look so put together and amazing. Unfortunately she's been charged with introducing the next section of tonight's Oscar theme clip show situation.
Just to be clear: is the theme of this year's Oscars "Movies that happened or something?"
9:20pm EST: My girlfriend just walked in the apartment with take-out and wine, took one look at the TV screen, saw Emma Watson and said "Emma Watson? Why the fuck isn't she at Brown?"
I really do love Emma Watson's dress, though. And, you know, her face and talent and general existence. Joseph Gordon Levitt is alright too but sort of on my shitlist right now since he got to kiss Ellen Page and I didn't.
Best visual effects goes to Gravity
There was no one who didn't see that coming. Secretly I kinda wanted The Hobbit because I am a child.
9:25pm EST: Karen O. and Ezra Koenig singing an Owen Pallett song together? This is like a indie kid's wet dream.
9:30pm EST: Is it just me or does Jason Sudeikis look like Chris Pratt a little bit. Except instead of being in the totally awesome Lego Movie he was Floyd on 30 Rock. I mention 30 Rock because I feel like this crowd is more likely to have seen that than We Are the Millers.
Best Live Action Short Film goes to Helium
9:35pm EST: I feel like the crowd isn't really embracing Ellen tonight. I'm guessing after last year's catastrophe the Oscars producers probably really cracked down on the jokes she could make and made her submit a whole thing in advance.
Best Documentary goes to 20 Feet from Stardom
Yay this movie was great! I'm pretty psyched that Darlene Love just decided to sing on stage because as soon as she stepped up to mic I really wanted her to!
9:40pm EST: Kevin Spacey when you say "Angela Lansbury" all I hear is "Pamela Lansbury" because of fucking Glee. How did this become my life?
9:48pm EST: Ewan McGregor has a neat little pony tail going on tonight.
Best Foreign Film Goes to The Great Beauty (Italy)
9:54pm EST: Yes!! Finally an Ellen wardrobe change!! And this one is even better because it's an even better gay wedding look than Leto's and honestly I don't want that guy to win anything else tonight.
Brad Pitt totally has an alternative lifestyle haircut now. This plus his relationship with Angelina totally officially makes him a lesbian. Which means there are two lesbians on stage, potentially for the first time in Oscar history.
9:57pm EST: Sometimes when I'm trying to have a music conversation with my girlfriend and she's particularly disappointed because I don't know who like the Yeah Yeah Yeahs or something I just turn to her and say, "Remember when U2 used to mean something? Like really mean something?"
My favorite part of U2's performance is when the crowd started clapping in the middle because obviously they'd never heard it before and thought it was over.
10:03pm EST: In honor of Meryl's record breaking 18th Oscar nomination, Ellen decided to go for most retweets ever! So she just took an dope picture with… um well everyone! And in the progress she just crashed twitter for a minute!
Though to be honest Ellen's bits are so awkward tonight. It's like she doesn't know how to talk to people anymore.  I don't get it, she literally talks to people all day long on her show. Her talk show.
10:06pm EST: I really sort of just totally love that Charlize Theron just screwed up her part a little bit! It's so cute and endearing. Like when your totally cute and smart med student girlfriend keeps asking you how to spell "Ewan McGregor." I assume. 
Well that tweet didn't take long to go up: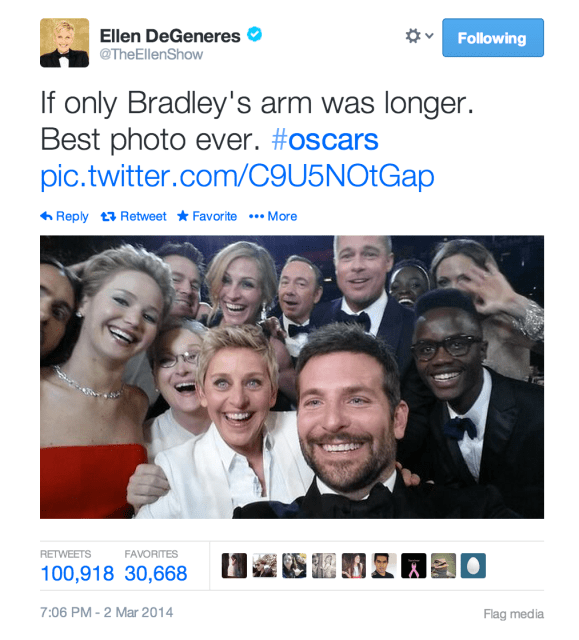 10:12pm EST: I sort of hate that in announcing Best Supporting Actress he was like "All stunning." Like, excuse me, bro, I think you mean "All incredibly talented, amazing actresses."
Best Supporting Actress goes to Lupita Nyong'o for 12 Years a Slave
Yay! I don't know how to explain this accurately or fully, but Lupita Nyong'o's acceptance speech is literally the most amazing speech I've heard in a good long while. God she is so perfect.
And, because I can't go more then 45 minutes without mentioning J.Law, let me just say that she looks so genuinely happy for Lupita Nyong'o. And not like fake happy like Taylor Swift's face when she loses an award. Like real happiness for others.
10:22pm EST: I love that people are genuinely just digging into that pizza. Like they must really be starving. Kevin Spacey literally stood up and reached out to make sure he got some. Even Martin Scorsese was holding out his hands for some.
But not Leo. None for Leo.
10:28pm EST: Is Bill Murray officially like everyone's weird uncle who can just basically show up and do whatever he wants because no one cares or is paying attention anymore?
I feel, at this point, completely comfortable no longer reporting the effects/editing type awards because I think we all know Gravity is just going to take them all home.
10:32pm EST: Wait. What on earth is Whoopi Goldberg wearing. I'm not trying to be facetious, I'm genuinely putting this question out there to all of you in internetland. What is she exactly wearing?
Regardless it's time for the Judy Garland/Wizard of Oz tribute staring Pink as the Ruby Slippers and Liza Minnelli as The Daughter Who Maybe Took Rebelling a Bit Too Far.
I think "Somewhere Over the Rainbow" is a super lame song. Maybe that's just because it was on the shortlist of songs my parents used to have me sing for guests along with "Don't Cry For Me Argentina." Still, this is a particularly boring version. The star of this entire bit is definitely Pink's haircut.
10:43pm EST: Ellen went for another wardrobe change! And now she's standing in solidarity with every butch lesbian who has ever been forced to wear a bridesmaid dress.
Jennifer Garner is so awesome. She bought a super fancy chocolate bar from my sister-in-law once and she peeled open the candy bar right there and gave my sister-in-law a bite! How nice is that!
10:47pm EST: I'm really enjoying this action/fantasy montage right now. It's really highlighted how in need of a good fantasy movie we are right now.
My Girlfriend: How is one man Han Solo and Indiana Jones?! This is a montage of all my favorite movies. They actually just called me and asked what I wanted.
10:55pm EST:Every year the "In Memoriam" part gets sadder as I get older and I actually know who the actors are. Remember the good old days when you could just be like "Who are all these old guys?"
God I'd almost forgotten Philip Seymour Hoffman died. Sad times. But more importantly, why didn't any tell me that Mr. Dursley had died?!
11:00pm EST: For those of you playing at home Bette Midler is singing "Did I ever tell you you're my hero." I believe her. I bet I really am her hero. So nice of her to finally tell me.
I do sort of feel sad that Bette Midler has had so much work done. Obviously it's up to her what she wants to do cosmetically. I recognize that that's none of my business. But, like, I just want it to be okay for women to age. Like that should be okay. Her chin is so tight it looks uncomfortable.
My roommate just showed up and walked in the room and saw Emma Watson clapping for Bette Midler. She said, "Emma Watson! You go to Brown. Why are you here?"
11:05pm EST: Ohh yet another outfit change for Ellen and third time is a freaking charm! Loving that sparkle blazer! I'm gonna track that down and buy it for my girlfriend.
My Girlfriend: Everyone is so sparkly tonight. Baby, I wanna be sparkly. But in a butch way.
11:08pm EST: Now that Idina Menzel is singing "Let It Go" I'll assume that thousands of baby dykes are crying/singing at their TVs at this very moment. God fucking Idina has some fucking pipes.
11:15pm EST: I would watch an entire reality show where Jamie Foxx does things that makes Jessica Biel uncomfortable.
I suspect the Oscars are running really late right now. I feel like everyone's getting antsy and trying to rush.
Best Song goes to "Let It Go" from Frozen
How cute are are Kristen Anderson-Lopez and Robert Lopez?! Also this makes Robert Lopez's EGOT! Maybe that's why Whoopi Goldberg is at the Oscars tonight! She has to induct him into the EGOT club!
His Tony's are for Book of Mormon and Avenue Q, his Grammy is for Book of Mormon and his Emmy? That's for Wonder Pets.
11:25pm EST: Whenever Robert De Niro walks on stage I think he's about to impersonate a mobster. It's not my fault– he just only plays faux mafia bosses now.
I do appreciate his commitment to describing the crushing anxiety and self-doubt of being a writer. Even if he didn't actually write it and those are probably the sad scared words of whatever writer had to stay late last night and script the actor's teleprompter speeches.
Best Adapted Screenplay goes to 12 Years a Slave by John Ridley
I know this is just because Saving Mr. Banks happened this year, but I sort of feel like the people who wrote the books/movies/articles screenplays are based on should get this Oscar too. Idk.
11:30pm EST: Best Original Screenplay goes to Her written by Spike Jonze
I know Spike Jonze probably gets this all the time, but I freaking loved Being John Malkovich and Adaptation. I'm such a sucker for a weirdo movie.
Best Director goes to Alfonso Cuarón for Gravity
It think it's sort of interesting when a movie wins best direction but not best screenplay. It's almost like saying "Nice job with what you're working with…"
11:35pm EST: I feel like Best Picture is actually still anyone's game. Although I hope it's a game that ends with J. Law's surprise coming out because there are still three awards left and the show is already over time.
11:40pm EST: I love how after Amy Adams watches her own clip she nods like she's totally thinking to herself "Not bad. Not fucking bad." Meryl Streep on the other hand watches her clip and laughs like "Shit, they used that clip."
Best Lead Actress goes to Cate Blanchett for Blue Jasmine
I have really mixed feelings about this because Woody Allen is totally scum.
11:50pm EST: J. Law really does look stunning tonight. She's so adorable. Oh hey look what I found!
Best Actor goes to Matthew McConaughey for Dallas Buyers Club
Who saw this one coming? Who thought to themselves Mathew McConaughey: Academy Award winner.
I did love How to Lose a Guy in 10 Days.
11:53pm EST: How is Matthew McConaughey still talking? Does this even count as talking? I suspect maybe he's just slowly reading country music lyrics in a southern accent.
11:55pm EST: I wonder what it's like for Will Smith now that his kids are more relevant than he is. I suppose it can't be too bad if he's announcing Best Picture.
12 Years a Slave wins Best Picture
Awesome! It's crazy because with all the awards being spread around to different movies it was hard to really predict! I love Steve McQueen's speech and also his celebratory jump!
In conclusion: Ellen Degeneres is awkward and Lupita Nyong'o is amazing and looks like Cinderella.