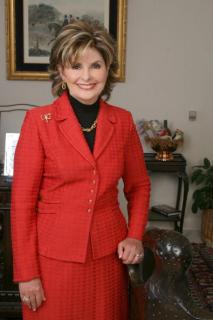 Sarah: As you may have heard, CBS is in a bit of hot water over a Focus on the Family sponsored anti-abortion ad they're planning to air during the Super Bowl on Feb. 7, and furthermore, gay dating site "ManCrunch" is not happy that their little ad did not make the cut for Superbowl Sunday. We'll get to that in a minute.
Some people called on CBS to reject the $2.5 million dollar, 30-second Focus on the Family ad due to its subject matter. I for one thought it should run. After all, I wouldn't want the network to censor more liberal speech, so it wouldn't be fair to censor conservative speech. Well, look how that turned out (again, more on that in a minute).
The Huffington Post has a good discussion of CBS's motives. Up to this year, they generally denied any commercial covering controversial social issues. In 2004, that meant gay rights. You'd think that would also apply to abortion, but I guess not.
The fight heated up yesterday when famed Women's Rights Activist and powerhouse attorney Gloria Allred [left] stepped up to slam the ad. Obvs Allred opposes the ads personally for anti-choice reasons, but she has an even more pressing concern, "Will CBS still insist on running this anti-choice commercial if it turns out to be misleading advertising"?
See, the ad's story features the mother of devout Christian football player Tim Tebow, who claims she went against her doctor's advisement during a difficult pregnancy in the Philippines to carry her pregnancy to term. She birthed Tim, and now we are all able to witness the glory of Tim running around on turf with his football, which is very lovely. I believe the message is that you shouldn't abort your fetus because what if he turns out to be a football player.
Howevs:
Famed attorney Gloria Allred has questioned the veracity of Mrs. Tebow's claim that doctors advised her to terminate her pregnancy, since abortion in the Philippines has been illegal since 1930 and is punishable by a six-year prison term for both the doctor and the mother.
I know. Crazy! That a conservative religious right-wing group would twist a story to promote their own agenda! It's almost too wild to be true!
Allred goes on:
[Gloria Allred] goes on to urge [NBC head Les] Moonves to think carefully on this matter, stating, "This is not just another ad. Women's lives are at stake. No woman should have to live in a country where abortion is illegal as it once was in the U.S. And was and is in the Philippines."
Allred states definitively that, "No sugar coated religiously inspired ad which fails to give all of the relevant facts should be permitted to air on CBS or anywhere else."
GLAAD has made the following statement:

"CBS's decision to run a Focus on the Family ad during this year's Super Bowl can't and shouldn't be considered in a vacuum. CBS spent years denying a platform to an LGBT-inclusive church that wanted to share a message of inclusion with a national audience. Now, when it happens to be financially inconvenient for CBS to hold to the standard it had previously imposed, the network's expediency benefits a virulently anti-gay organization whose advocacy on these issues is the antithesis of that of the United Church of Christ."
So THEN yesterday, CBS rejected an ad for the Superbowl from ManCrunch.com, a gay male dating website. The ad features two dudes kissing. Here, watch it!
+
Normally, I'd think that CBS was being weird and maybe homophobic, maybe not. But after this Focus on the Family thing I have a lot of questions.
CBS has offered several reasons for the rejection so far, including low production quality of the video and their difficulty in verifying ManCrunch.com's finances. Ok, sure, we can all agree that commercial doesn't look up to the standard of the flashy, polished commercials you usually see. Although, I saw a handful of local commercials that were WAY worse than that during last year's Superbowl broadcast, so.
ManCrunch spokeswoman Elissa Buchter told TVGuide.com:
"… the company was disappointed by the rejection. Though the debate over the ad has gathered massive attention for the site, she denied it was a publicity stunt.
"We think it's totally discriminatory that they're accepting other ads that make social statements, but they're not allowing ours," she said.
Am I crazy, or was this a horrible PR move? Whether or not this is actually purposeful discrimination, it still really looks that way. I don't get how they could see the controversy caused by the Tebow ad and then turn around and do this. Maybe it is all because of the commercial's quality, but do any of us actually believe that the content had no bearing on this decision?
However, Queerty has another theory:
But the fact that ManCrunch.com, the hookup site hat made one of the rejected gay ads, is now "calling on every same sex advocacy group to petition CBS and let them know this discriminatory behavior will not be tolerated" seems disingenuous. After watching the spot, I'm certain it's not worth fighting for. And I'm absolutely positive ManCrunch never even expected their ad to air at all. Namely because it sucks so hard.
In response to the peanut gallery's resplendent outrage, Queerty points out:
But what most of the peanut gallery misses entirely is how patently stupid ManCrunch's ad is to begin with. For one, it makes hay out of a tired "comic" premise—WHAT?!? These two butch football fans are gay?!! NO WAY!!! That's crazy! Forget that a Vikings fan and a Packers fan would never kiss on Super Bowl Sunday of all days, or that the blonde guy with the nice ass would never kiss the balding homely guy with the paunch without a lot of vodka.
So, here's Autostraddle's peanut gallery on what THEY think….
---

Alex: When I found out CBS rejected a gay ad for the Superbowl I got so excited! CONTROVERSY! LET'S GET EM, #YAYGAY! But this ad is so terrible, so horribly conceived, it doesn't make any sense for what it's actually advertising and I am mad because I was ready to choke a CBS bitch about this. I can't fight for this nonsense. If I mentally switch out the prettier dude for a woman, and imagine they're selling "HETERO-CRUNCH" instead, I still can't get my head around this dumb situation where two fans of opposing teams watching the game end up ravaging-ly making out cause they touch hands in the chip bowl and this is somehow an ad for a website. So while I would've rejected this ad on the basis of it really sucking and not wanting my gays to be shown in such a unflattering light, CBS probs rejected this ad for its overwhelming gay content. And that's that. Thank you.
---
Riese:
I HAVE HAD JUST ABOUT ENOUGH OF THIS. That's right. ManCrunch I am f*cking talking to you! As Sia once said on the cover of her album "Some People Have Real Problems," Some People Have Real Problems!
Firstly, I'd like to contend ManCrunch's claim that CBS would've run the ad if it had been a man and a woman making out. Sure, that's probably true but gender-swapping that ad would eradicate its point, so that hypothetical gender-swapped ad would never exist and therefore I'm sorry your honor but… relevance?
The context of two men meeting in a chip bowl & making out during a football game is subversive and unexpected; the surprise of two "straight-looking" men in football jerseys necking is the ad's "hook." That paradox is the ad's impetus, the very foundation on which it was constructed, and ManCrunch knows this, 'cause it was their idea.
To then claim a het dating site could launch a fresh, exciting campaign on the familiar concept of a man & a woman meeting and kissing each other is bogus, and they know it. They picked the wrong example, they should've said "if two straight-looking girls were making out, you would've run it." I don't know if that's true, but at least it makes sense.
This is one of many aspects of the situation that lead me to conclude that ManCrunch knew the ad would never air, and are simply doing this for attention. And it's working!
Every day another case of alleged homophobia crosses our virtual desks at Autostraddle.com — sometimes from individuals or citizen journalists, sometimes news stories we read on other sites, and we have to choose if we're going to add to the publicity or stay out of it. We have to choose if we're going to get up in arms, rally our supporters, and stand behind it.
This "is this homophobia?" stuff happens to us too; we've been turned down by affiliate advertisers for "sexual content." We got a gift to post some free facebook ads that we still haven't been able to use as all our ads have been deemed "inappropriate," and we were kicked off our old webhosting company by a bunch of Mormons for being inappropriate. That's the tip of the iceberg. Generally these things happen and we simmer but we go on. But we have to be careful, guys. We try to be careful in what we choose to present as a Serious Issue so that you'll still be listening when a lesbian gets stabbed in the eye.
I'm not trying to pander to the haters here, but we're about 3%-10% of the population right now, and when we have something to say, we need people to listen. When companies like ManCrunch clog the airways with sensationalized cases like this one, it becomes the gays crying wolf, and all of our real issues become so much noise.
Like for example; perhaps it IS a real issue that they're allowing this Focus on the Family ad to run, considering that it has rejected for many years a United Church of Christ commercial with a message of "inclusiveness," which featured a gay couple attempting to enter a house of worship but being turned away by a bouncer. The "controversial" tagline of the ad was "Jesus Didn't Turn People Away. Neither Do We." Now that's a fair comparison. That's an explanation I'd like to hear.