Hello and welcome to another edition of Autostraddle's College Lesbianage: a glimpse of college life through the wide eyes of six freshly fallen snowflake first-year queers. This month's update will be given individually! Today we've got Ithaca College's Sunny with some thoughts on her summer.
---
I've been told that I need to see Ithaca in the summer, when the gorges' waters are warm enough to swim in and all the townies come out. I decided to stay in the states for the first half my summer and wow am I glad. I helped out at a booth during Ithaca Festival 2013, and I got to see the streets fill up with Ithacans who have come out to enjoy the summer weather, good food, and great local music. The summer vibe is spectacularly different from the winter.
If there's one thing you've been told about Ithaca, it's that "Ithaca is gorges." The gorges were amazing, and each of them lived up to its name. I would recommend anyone in New York to drive upstate to take a dip. The rushing waterfalls, the wide open lakes, the dense green trees, the panoramic views—breathtaking! I had gone with my friends to the gorges during the evening too – just as the sun was setting – and the purple sky's reflection in the waters was stunning. A photo just wouldn't do it justice. It's the whole experience that makes it so beautiful: driving through the hills to get to the trail, trekking through the woods with your friends and slowly hearing the sound of the waters as you get closer.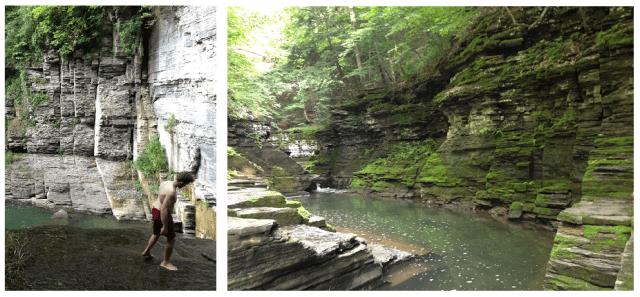 But that wasn't it for my special summer in the states. Halfway into the month of June, I flew to Seattle to attend my brother's graduation at the University of Washington. I fell in love with the city immediately. The creative energy and laid-back city lifestyle made me want to stay behind for the rest of the summer. I got to have amazing seafood (and sushi! Seattle and sushi, seriously), I went to see an exhibition at the Seattle Art Museum, I went to watch people watch other people throw fish at Pike Place Market, I took a tour of the historical underground sewers, I climbed onto the Fremont Troll, I had Dick's cheeseburgers at 1 in the morning and I walked along the sandy beach at night looking across Elliott Bay. When I get to travel to a new place, I do my best to get the most out of it, and I really did with Seattle. I would go back any day.
As if an awesome trip to Seattle wasn't enough already, I also visited New York City before I got on the plane back to Thailand. This time, my brother flew to the east coast to meet me in the city. A day before he arrived, there was the NYC Pride March! Ecstatic, I went with a friend to watch the march pass by and we continued to the Pride Fest tents a few blocks down. Pride was an event I've looked forward to since I realized that I was gay. That and Tegan and Sara concerts. To actually be there made everything feel real. I felt the revolution, the fight, the courage, the pride. It was the biggest gathering and celebration of the LGBTQ community that I've ever been to, and to see people jump up and down raising their little rainbow flags was heartwarming. And I wish I could share that love and excitement to everyone who's never made it to an event like Pride. What an experience!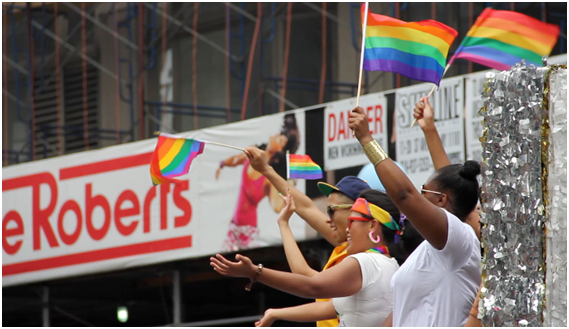 It's only been half my summer and I've already done so much! I arrived in Bangkok at the beginning of July, and I still feel bound for upcoming adventures in Thailand. At first, I was a worrywart because I didn't get an internship for the summer and I'm too over-ambitious to be calm about it, but I've realized that I need this time to figure out what I really want and who I want to be because I have been questioning my major and my goals. It's scary to think that I might be far away from solving it, and I have a strong feeling that I'm going to diverge from the path I expect to take, but if there's something I've confirmed this summer, it's that I'm best at exploring and taking on adventures.
Currently, I'm working on my fashion and styling blog But I'm a Tomboy (check it out!) and I'm gathering clips I've taken over the summer to make a compilation video. Writing for Autostraddle has been an honor, and I'm more than grateful to be one of the six writers who have contributed to this year's College Lesbianage columns. Props to all the other lovely writers who have gone on this amazing journey with me! I'm confident that we achieved within the year more than we imagined. Cheers!