Happy Sunday Funday, wildflowers! Wasn't that a Sheryl Crow album? Anyway, here's some good news for you to bury yourself in before brunch.
India's LGBT Community-Run Taxi Service is Up and Running
"We want them to be eventual entrepreneurs and own these vehicles. We want to ensure that the LGBT community in India enjoys the same rights and livelihood opportunities in India as their counterparts in the West."
India's radio taxi service by and for LGBT people launched Wednesday. The service, Wings Taxi, hopes to ultimately have 5,000 cabs operating across the country and be fully functional by 2017.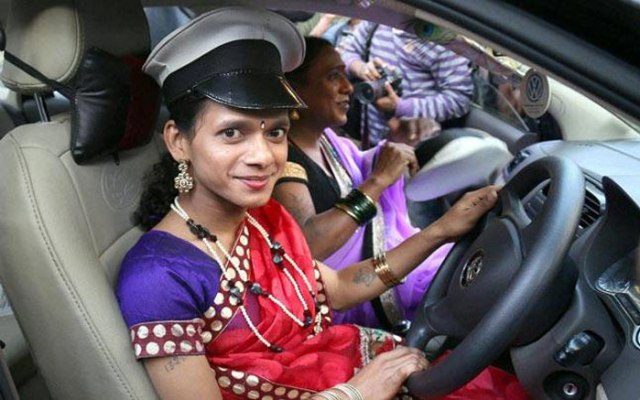 Sporty Spice
+ The Sports Equality Foundation launched this week, which Rachel talked about in her Daily Fix! As a refresher, the organization's mission is to support athletes, coaches, and sports industry leaders who come out.
"Sports is an important key to unlocking hearts and minds in our shifting culture," said board co-chair Kathleen Hatch, past president of NIRSA: Leaders in Collegiate Recreation, in a statement. "The coming-out cycle advances itself and drives that broader cultural change. We have a deep belief in the incredible power of the individual and what coming out means in the sports world. If we change sports culture, we change popular culture."

"We are focusing our work on the power of coming out to change sports. Coming out changes people's hearts and minds like nothing else," out UCLA softball coach and board member Kirk Walker tells The Advocate.
+ The International Olympic Committee just lifted a barrier for trans athletes who want to, well, be in the Olympics.
Tian Tian Loves the Snow
Tian Tian woke up this morning to a lot of snow, and he was pretty excited about it. 🐼🌨 #blizzard2016 pic.twitter.com/GrhI9t1u7j

— National Zoo (@NationalZoo) January 23, 2016
Not enough for you? Here's photographic evidence of 21 other occasions on which National Zoo critters have romped in the snow.
This Is A Political Victories Round-Up
+ The Advocate profiled Tamara Adrian, the first-ever trans legislator elected in Venezuela.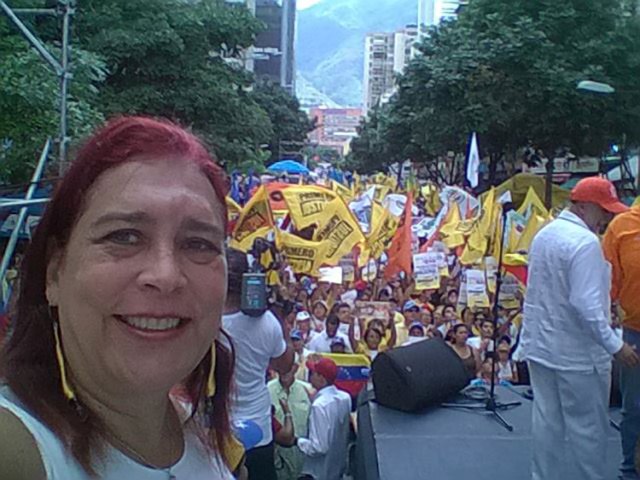 + A bill in Tennessee defining marriage as "between a man and woman" and ultimately seeking to end same-sex marriage in the state has failed.
+ The government in Victoria has vowed to crack down on people peddling ex-gay therapy.
+ Governor Mark Dayton just installed the first-ever openly gay Minnesota Supreme Court Justice, Margaret Chutich.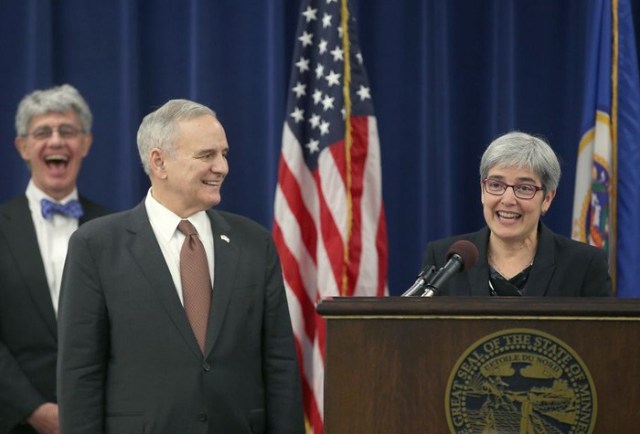 And Now, The First-Ever Endowed Chair in Transgender Studies in the World Exists
Billionaire philanthropist and out, trans, retired lieutenant colonel Jennifer F. Pritzker's organization the Tawani Foundation just donated $1M to the University of Victoria in BC (Oh, Canada!) to create the world's first endowed chair in trans studies. I would like to let you know in advance that Jennifer Pritzker will be a Rebel Girl of the Year in 2016.
"I am proud of our campus community's commitment to diversity, as well as grateful to Dr. Devor, Lt. Col. Pritzker, the Tawani Foundation and all those who help us continually learn and grow in a welcoming environment that promotes the rights and affirms the dignity of all persons," added the university's President Jamie Cassels. "The chair in transgender studies sets UVic apart as a place that offers the highest quality research and is also home to exceptional students, faculty and staff who inspire bold action for positive impact on the lives of others."
Out of the Closets, Into the Streets
In Indiana and Italy this week, LGBT folks and their allies rallied for LGBT inclusion in civil rights laws and civil unions, respectively. (Almost a million people showed up in Italy! A MILLION!)
Pizza Rat, Meet Broadway Starlet Rat
A bunch of white rats in New York that were literally covering the streets, because New York, were rescued by a fervent rat-loving community of folks, because New York. That's how Rose the Rat ended up on Broadway.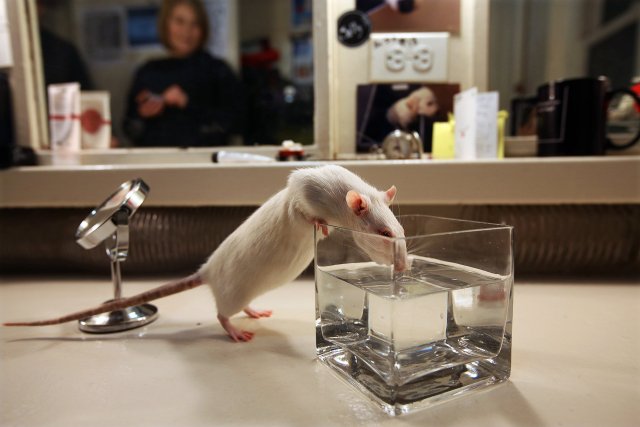 On Jan. 14, Rose accompanied Ms. DesRoche to the Ethel Barrymore Theater and stopped in the green room for some social time with Tyler Lea and Benjamin Wheelwright, the two young actors who play the lead character.

Rose crawled across Mr. Wheelwright's arm, down his shirt, over to Mr. Lea. She sat calmly in Mr. Lea's hand — the first time she had let him hold her. He stroked her back.

And then Rose did something special. She bruxed, and she boggled. Bruxing is when a rat grinds its incisors together. Boggling, a muscular side effect of bruxing, is when a rat bugs its eyes in and out rapidly, like a possessed vaudeville comic.

They are the ultimate indicators of a relaxed, happy rat.

"Oh, my God!" Ms. DesRoche said.

"I found her sweet spot," Mr. Lea said.