Hello, it's me! I waited for this good news for a long, long time. So let's dig in, queermos! (Gotta get this weekly scoop of all things positive vibes in before brunch, after all.)
"The Mindy Project" Goes Gay
Niecy Nash will join the cast of "The Mindy Project" in Season Three to play Mindy Kaling's lesbian rival. Get. Excited.
Miss Spain Is Gay
Patricia Yurena Rodriguez just became the first openly lesbian beauty queen to win the Miss Spain competition when she came out on Instagram this week. The 24-year-old has been crowned twice and is dating Vanesa Klein, a Spanish singer and DJ.
Panic! at the Westboro Baptist Church
16-year-old Scottish lesbian Rebecca Anderson had a lot to say about the Westboro Baptist Church's targeting of Panic! At The Disco, so she said it all set to the music of "I Write Sins Not Tragedies." She called it "You Love Sin What A Tragedy," and made us all proud.
https://www.youtube.com/watch?v=IJ411kHu1sk
George Takei Will Hear Your Ridiculous Questions Now
Everyone's favorite LGBT advocate took some time this week to answer the burning questions about gay men directed his way on Twitter.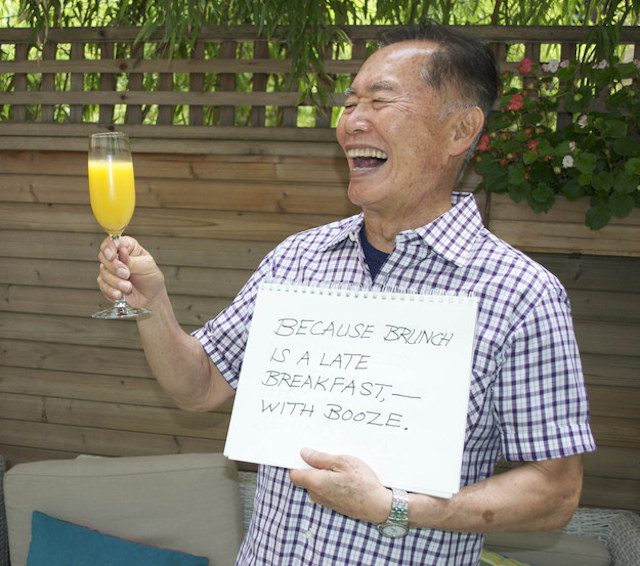 Small Steps Toward Equality
+ Mayor of Nashville Karl Dean has joined Mayors for the Freedom to Marry. He's the first to do so in Tennessee.
"It's just the right thing to do," Dean told The Tennessean Friday. "It's something that I've been thinking about for a while. … I think it's really important that we treat people fairly, that we treat people with respect, and that Nashville be a city that embraces that. And I think people should be treated equally."
+ Let's all send spirit fingers the way of Fayettville, Arkansas, where the City Council just passed an LGBT-inclusive nondiscrimination law!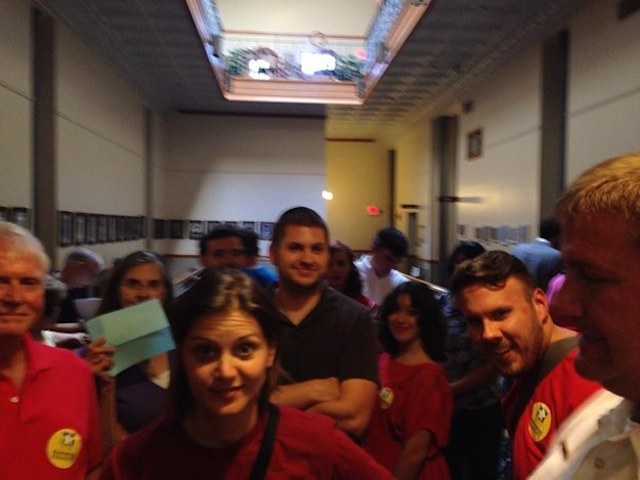 + Tony Meverick at Buzzfeed examines how the movement for LGBT equality is happening on the micro level in communities across the nation – from big cities to small towns and everywhere in between – to fill federal gaps.
"Broadly speaking, there are lots of cities that are realizing two things: First of all, while there are really great things happening at the national level, there are places without basic protections for LGBT people," said Cathryn Oakley, legislative counsel of state and municipal advocacy at the Human Rights Campaign. "And second, they can do something about it. As cities are realizing how much power they have, they're taking action because state and federal governments haven't." In all, about 31 million people get their only protections from gender identity discrimination from municipal and local laws, she said.
Ariana Grande Thinks You're Some Kind of Beautiful Fun
Ariana Grande loves her gay brother, so she'd appreciate if everyone would stop fucking with him.
Ariana also slammed reports involving her gay brother who is being picked on. She loves her brother very much and thinks gay or transgender people are all kind and fun.

"I think I've been raised in a very fun, celebratory, democratic way," the singer shared to Attitude magazine. "My brother is like my other half, I love him so much."
This Queer Couple Just Got Married in Russia – And Nothing Happened
Alina Davis and Allison Brooks were married in Moscow August 6. Alina identifies as androgyne – a nonbinary gender – but was assigned male at birth, allowing them to wed.
Inside the BBC's New Trans Sitcom
Boy Meets Girl is a BBC-commissioned sitcom set in Manchester that centers on a trans woman. Even better: the BBC has promised to cast an actual trans woman in the role. A synopsis, via The Advocate:
"Leo's had a bad day. He's been fired (again), is being given a hard time by his mum and, to cap it all, his blind date fails to show up. But then he bumps into Judy and finds himself deeply attracted to this surprising and beguiling woman. They bond over drinks and, unfazed by the fact that there's a bit of an age gap between them, arrange to meet the following evening. Leo's mother is unhappy that he's having dinner with an older woman. But Leo doesn't care what she thinks; he knows that he's just met someone very special."
Massage-A-Roo
This kangaroo really can't even with this massage right now.
https://www.youtube.com/watch?v=ApEZXwIVhpg