Hi, edamame shells! I had the week from actual hell, so I'm excited to start another one with you! Just you, me, a fuckton of good news, and also some of the white cheddar popcorn I didn't finish last night.
Lea DeLaria is Engaged!
Lea DeLaria is getting married, but also wants you to know she's concerned about the patriarchy and also totally planning to party.
"Despite their concerns about the patriarchal confines of marriage, actor / singer Lea DeLaria & editrix Chelsea Fairless of Brooklyn, New York are pleased to announce their engagement," DeLaria posted today on her Facebook, Instagram, and Twitter pages. "No date has been set for the impending nuptials but it's safe to say that it will be the event of the season, or a total shit show."

A photo accompanying the post showed DeLaria and Fairless with Michael Jackson and Elizabeth Taylor. It's a doctored image that was originally from Liza Minnelli and David Gest's wedding.

Actually, DeLaria and Fairless's wedding is likely to be just as star-studded — DeLaria told E! Online that Sandra Bernhard will officiate and Jesse Tyler Ferguson will be best man.
This is What the Brittana Wedding Will Look Like
BREAKING AND EXCLUSIVE NEWS: Santana is wearing a motherfucking pantsuit to that wedding, y'all.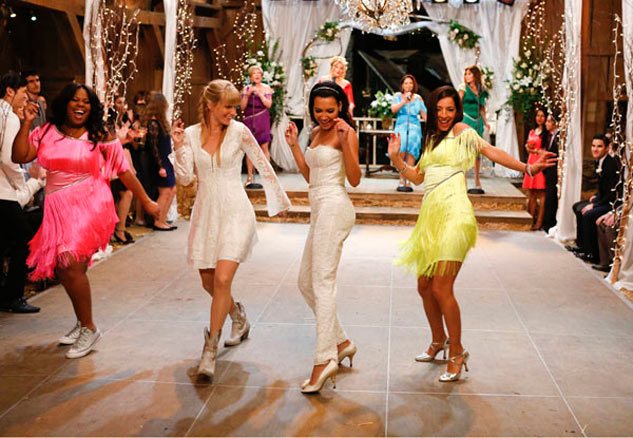 One More Reason to Drink Coffee All the Time Weeee
People who drink at least three cups of coffee a day have healthier livers than the people who don't touch the stuff so fuck the jitters and let's do this thing!
We Won Some Things
+ The Supreme Court will not stop gay marriages in Alabama.
+ John Boehner has said the GOP is not getting involved in any of the marriage equality cases being taken up by the SCOTUS. That being said, John Boehner and his word are shit.
+ Low voter turnout killed an anti-gay referendum in Slovakia. For once, I'm going to pass on the lecture about civic engagement that should normally go here.
+ These ladies made out in front of an Russian anti-gay pundit. I just find that amazing.
Meet Thailand's Trans Women Models
Remember when Thailand's Apple Management modeling agency announced they were opening a division for only trans women models? Here's the inaugural cohort, right before your very eyes.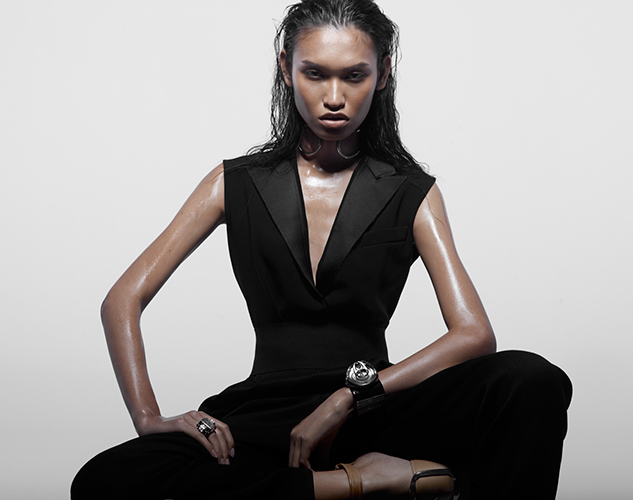 "We were approached quite a few times with requests for transgender models, which eventually led us to realize that there's a gap that needs to be filled in the modeling industry," Apple's scouting and placement director Noam Lev tells The Advocate. With the demand for trans models still rising from Apple's increasingly "educated and open-minded clientele," Lev and his team decided in 2013 to start actively recruiting and training trans women, including those who had never modeled before.

Now representing 15 trans feminine models (pictured below), Apple gathered its pool of applicants through contests, universities, scouts on the street, and word of mouth. The crew is now gracing ads and magazines… and Lev hopes it will be a part of a larger trend that will see trans beauty become a regular feature of fashion magazines, runways, advertising, and television in the coming decade.
I Feel Like You Would Like These Valentines
Hey, girl. I heard you liked television, so I found you a bunch of ways to express your love using programs that play on said medium.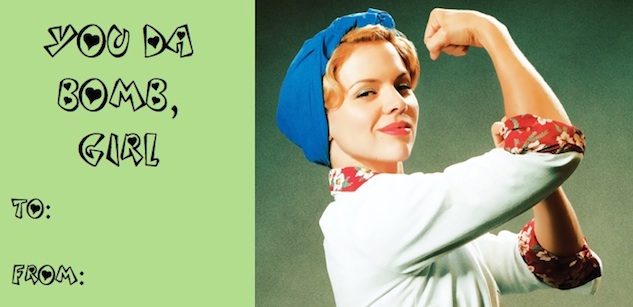 Help Someone Get a Suit and a Fancy Night Out
If you know someone who does great work for social justice and also would look seriously hot in a bespoke suit, this could be their moment. DapperQ is accepting nominations until February 15 for a new contest that will end in one lucky human looking like wealth and spending a night at the Ace Hotel in New York City.