Happy Sunday Funday! The holigay season is in full stride, but I've got enough happy news to completely rejuvenate you after that killer shopping sesh at the mall. So let's dig in!
Trans Athletes Win in Minnesota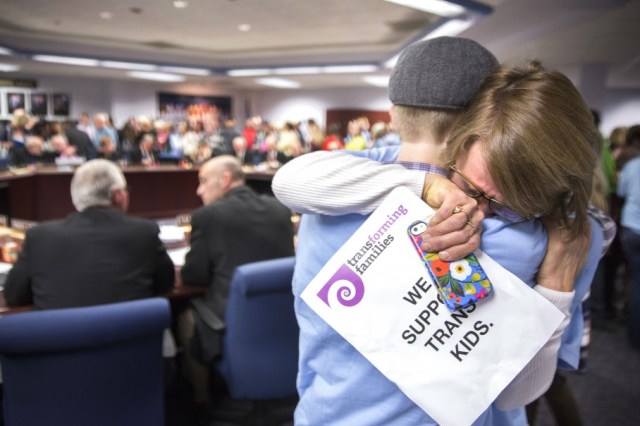 Minnesota's State High School League approved a list of guidelines for trans students Thursday despite ongoing protests by people I'd probably generally dislike. Even though Minnesota took one step forward for trans students, there's still room for improvement. 
We're Winning Things!
+ The Washington, DC City Council just voted to ban ex-gay therapy. Y'know, 'cause it's bullshit.
+ New changes being ushered in by Australia's first-ever Minister of Equality will make gay adoption easier and anti-gay discrimination more difficult and full of cultural shame in Victoria. THAT'S WHAT I CALL A WIN.
These Parents Like Really, Really Love Their Trans Son
Kai Bogert's parents issued a correction to the 1995 birth announcement for their child in order to validate his gender identity like a bunch of motherf*cking badasses.
Best Birth Announcement ever. Today's CM. What a wonderful family. pic.twitter.com/Zz4NkssKHD

— Lisa Dart (@frostyagnes) December 2, 2014
Something Something Big Boobs Something
A delegate for Malaysia's UNMO party has warned that pesky things like LGBT rights and marriage equality will make everything really awful and awkward and difficult. Because boobs. It's a refreshing change from the homophobia of yore that didn't describe some of our wildest dreams.
'Malaysian mothers would be forced to face the harsh possibility that the partners of their daughters could have bigger breasts than them some day,' Kijo warned, according to MalayMail Online.

'Could you imagine how shocked the mother would be when she sees that this future "husbandwp_posts[sic] has breasts bigger than hers?'

'The breasts may be bigger than those owned by your mothers, ladies and gentlemen.'
Just A Reminder: This Exists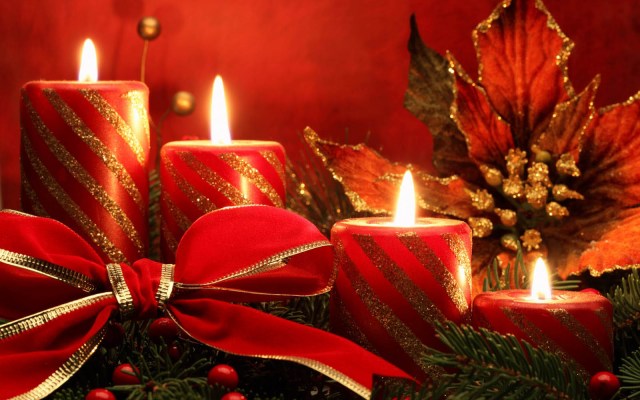 Your Holiday Mom. It's real.
I will be thinking them when I place ornaments on the tree, when I listen to (and sing) my favourite Christmas Carols… I will be thinking of you, and holding you in my heart throughout this Holiday Season, with each special moment of tradition, and in the quiet reflective moments when I am alone with my thoughts.

I know that this Christmas may not be the Christmas that you wish it to be… I know you might not feel the love you deserve from the people you deserve it from – I know you might feel alone, confused, frustrated…you might be longing to be with people who are not near by for their own reasons.

But please also feel the Love and Understanding from me. Allow me to represent the unconditional acceptance and love that your family members might wish they could offer but they may be unable to at this moment.
This Guinea Pig is Finding His Nook
Thanks to Jezebel for this gem.