Happy Sunday Funday but more importantly HAPPY INTERNATIONAL AUTOSTRADDLE BRUNCH DAY. Today I have settled on either a denim dress or a denim shirt with bloomers. I like denim and I like meeting you adorable readers! It's going to be a good day.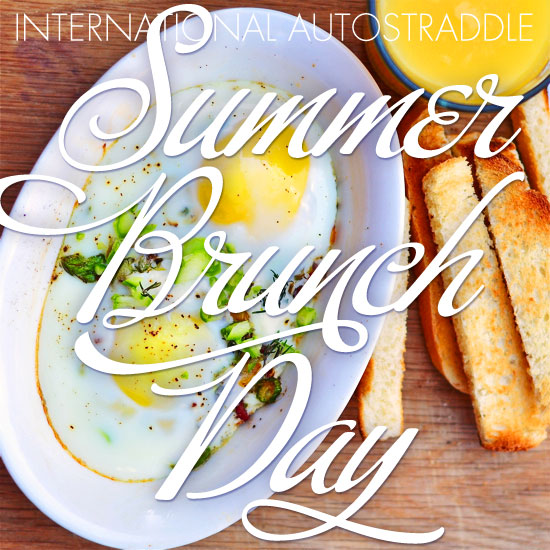 This week, rappers came out against homophobia, laws were passed that made us better off, and a baby koala lived. Yes. I said "baby koala."
On-Stage Kiss Against Hip-Hop Homophobia
Rapper Murs is taking steps toward ending homophobia in hip-hop, and thinks his comrades should do the same.
His recently released video for "Animal Style" depicts him wearing a "Legalize Gay" shirt and kissing another man, all as part of a scripted story about a closeted high schooler in love who succumbs, eventually, to the homophobia of his friend group. In the end, both the lyrics and the video depict Murs' character, Roderick, committing a murder-suicide in an attempt to escape "this world of zero tolerance." Chilling, but ultimately done with good motive, the video is Murs' contribution to giving queermos a space in hip-hop where their stories – and lives – are safe and treasured:
"With this one I wanted to challenge the listener to ask themselves: Is the love shared by two people of the same gender, really that different than the love I have for my partner of the opposite sex?" he wrote on YouTube. "And finally, I just felt it was crucial for some of us in the hip hop community to speak up on the issues of teen suicide, bullying, and the overall anti-homosexual sentiment that exist within hip hop culture. I felt so strongly about these issues and this song that I had to do a video that would command some attention, even if it makes some viewers uncomfortable. Even if it came at the cost of my own comfort."
The GOP Congresswoman Who Supports Gay Marriage
Congresswoman Ileana Ros-Lehtinen is the first Republican to confirm her support for marriage equality within the US House of Representatives. She was also the first of her party to support DOMA's repeal in the House, which came in the form of the Respect for Marriage Act.
Asked by the Washington Blade whether she's a supporter of same-sex marriage in addition to backing DOMA repeal, Ros-Lehtinen initially expressed confusion about why the question was being asked, saying, "I don't know why you're asking that. It's such a weird way." But she later affirmed she's a supporter of marriage equality.
"Oh, yeah, I am," Ros-Lehtinen said. "I thought you were trying to get some tricky thing here. No I am."
Thomson Reuters: Gay People Help Business
Remember when General Mills took all of the best cereal mascots and moved them into the "Gay OK" camp by speaking out against a proposed marriage ban in Minnesota? That was kind AND delicious. Well, you can thank your lucky charms that they aren't alone. Legal, business information and media company Thomson Reuters similarly said the ban would be bad for business this Friday:
In a statement, Thomson Reuters said it doesn't believe the amendment "would be good for Thomson Reuters or the business community in the state."
Spokesman John Shaughnessy said Thomson Reuters, headquartered in New York City, has almost 8,000 employees in Minnesota, most based in the Minneapolis suburb of Eagan, and 60,000 around the world. "We believe the Minnesota Marriage Amendment, if passed, would limit our ability to recruit and retain top talent," several Minnesota-based company executives wrote in an email to employees.
The company, which includes Reuters news agency, tried to clarify why it was weighing in on the issue, saying its statement was not a political or religious position. "Rather, our perspective on the Amendment is a business position," the email said.
All Around The World, Statues Crumble For Us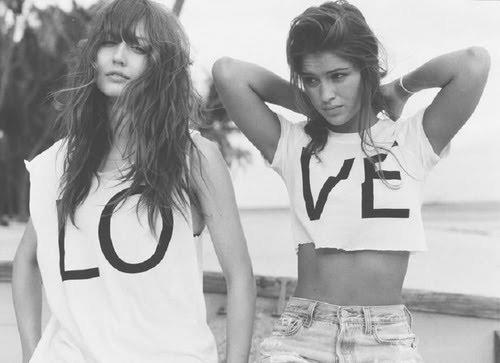 + The Dutch government officially announced this week that Iraqi LGBT refugees who fear for their lives are welcome in the Netherlands.
+ After a death by brutal hate crime in March, Chile's president has finally signed an anti-discrimination law:
"Without a doubt, Daniel's death was painful but it was not in vain," [President] Pinera said at a recent press conference joined by [the victim] Zamudio's parents.
"His passing not only unified wills to finally approve this anti-discrimination law but it also helped us examine our conscience and ask ourselves: have we ever discriminated someone? … After his death we'll think twice, thrice or four times before we fall prey to that behavior."
+ Argentina is celebrating two years of gay marriage, also known as two years of holding over 6,000 of the most adorable weddings ever on their soil.
ORPHANED BABY KOALA
Jimmy the koala lost his mother to a car accident in 2009; when he was rescued he weighed close to one pound. Now, photos of him during his containment at a hospital and his recent release into the wild are ours to coo over. Shall we? We totally shall. I already did.
YOU GUYS.