Happy Sunday Funday, my fine and feathered friends! I've had a really fantastic weekend, so I'm stopping in today to help you get on my level of relative joy with a bunch of good gay news!
---
These Badass Women Just Graduated from Army Ranger School and It Was, Um, Badass
Captain Kristen Griest and First Lieutenant Shaye Haver graduated from Ranger School this week, which is no small feat.
The Army program puts folks through an exhausting 62 days of training, and less than 50 percent of people who attend it graduate from it. Griest and Haver are the first two women to graduate from it, ever, and they cared about that a lot:
"I was thinking really of future generations of women that I would like them to have that opportunity so I had that pressure on myself," Griest said.

"I think the battles that we won were individual. And the fact that at each event we succeeded in, we kind of were winning hearts and minds as we went," Haver added.
---
This Wedding is a "Fuck You" in Disguise
April DeBoer and Jayne Rowse challenged Michigan's ban on gay marriage back when, y'know, that was a thing – and even took their case to the Supreme Court. And this weekend, they got motherfucking married in motherfucking Detroit because TAKE THAT EVERYONE ELSE!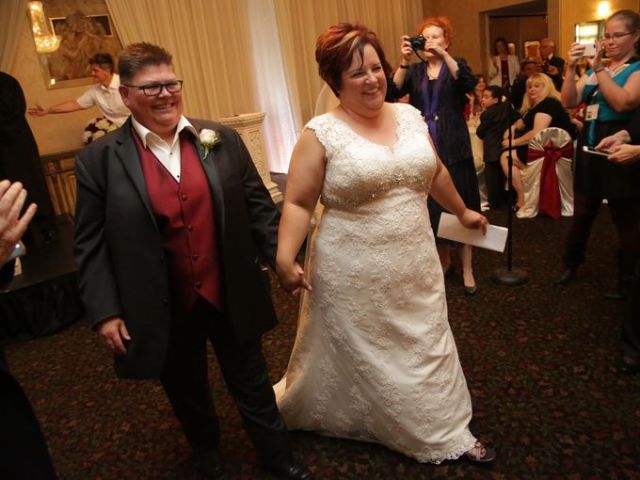 "Little did I know that you would bring me four beautiful kids … and drag me into the Supreme Court," DeBoer said as the crowd laughed while she read her vows. "I am honored to soon be your legal wife. … You are my best friend. I promise to love you forever. I can't imagine my life without you and without our kids. I promise to stand by you forever."
---
Bite-Size Good News
+ A Rick Roll to End Them All: The Westboro Baptist Church showed up at a Foo Fighters concert to ruin everyone's day. In return, Dave Grohl led a band in playing the best song on Earth. Really loudly.
+ There's a pride flag flying at Jersey City's City Hall. In response, I commit to doing at least one hundred fist-pumps today.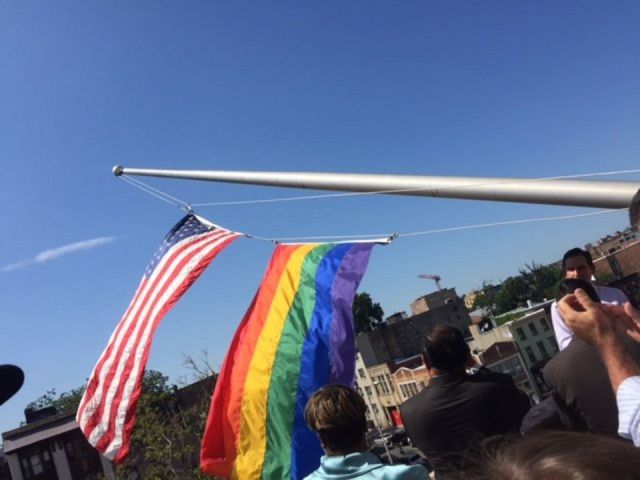 + LGBT kids are now protected from anti-gay conversion therapy in Illinois.
---
This Is Better
Instead of doing the boring old newborn photo shoot, this couple chose to bundle up their tiny muffin of a puppy and celebrate him instead.