Happy Sunday Funday, frosted sugar cookies! I hope you had a great week, I had a great week, do you like espresso, I really like espresso, you should drink more espresso. If you do I bet you'll shoot for the fucking stars and then buy a crop top and then live your dreams.
Let The Wild Gay Games Start
Nike and Adidas are coming together to make an international gay soccer tournament happen. Lesbians are experts at managing frenemies, did you know.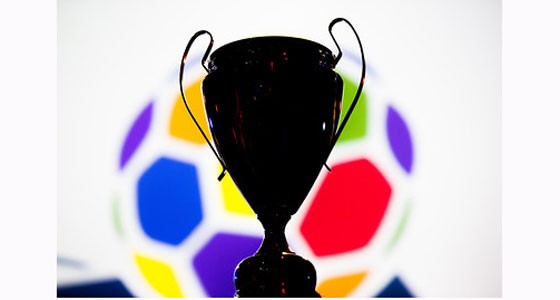 I Love The Internet
Anti-gay PM candidate Andrea Leadsom's website has been redirected to a gay activist site because I LOVE THE INTERNET.
The candidate for prime minister Andrea Leadsom has suffered an embarrassing cyber assault, after reasonably-sounding domains were redirected.

Fans and enemies alike might be surprised to find LeadsomForLeader.com, leadsom2016.com and leadsomforleader.co.uk don't actually take them to the Leadsom's website.

LeadsomForLeader.com actually takes you to Stonewall, the UK-based LGBTI rights advocacy group The two other websites, leadsom2016.com and leadsomforleader.co.uk, will take you to the Labour party and a hoax website respectively.
Leadsomforleader.co.uk shows off all Leadsom's 'bats**t' views: Viewers can cycle through them by clicking the 'more crap' or 'more BS' buttons.
Oh Sorry Did You Think Pride Was Over JK
It's not June anymore, but the pride parties raged on this weekend in Manitoba, where thousands showed up for the first-ever pride march in Steinbach.
Look At This Fucking Lesbian Firebrand Wedding
This is what a Jewish and Aquarian wedding between two 76-year-old lesbian activists looks like. BLESS IT.
Meanwhile, In The States…
+ Massachusetts Governor Charlie Baker signed a trans rights bill into law allowing people to use the facilities that align best with their gender identity because that's a common sense reform we should all be able to agree on.
+ A judge in Indiana ruled that the state must list two lesbian moms on their kids' birth certificate because that's a common sense decision everyone should be on board with.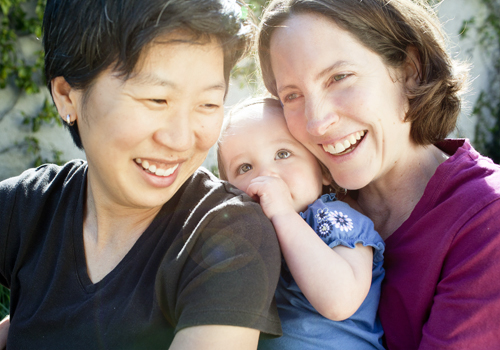 I'mma Let You Finish But This Is The Best Coming Out Ever, Probs
16-year-old Gina definitely got her money's worth on this souvenir photo.