Hi sea otters! Happy Sunday Funday! I spent my Saturday watching two A-Campers get married and I think I can die now. Also I caught the bouquet but let's not talk about it.
On to the good gay news!
---
The Olympics: Still Gay AF
+ Kate and Helen Richardson-Walsh are officially the first same-sex couple to win medals, and gold ones at that. Gay people rule, dude.
"It is really, really special,wp_postsKate Richardson-Walsh, who is captain of the British team, told USA Today after the game. "To win an Olympic medal is special. To do it with your wife … we will cherish this for the rest of our lives."

The women have been together since 2008 and were married in 2013, the year same-sex marriage was legalized in the United Kingdom.

There were other factors that made the win particularly meaningful. Kate's jaw was broken by a hockey stick in the 2012 London Olympics, but she had surgery right away and continued to captain the team, which won the bronze medal that year.

"I am so proud of the way she has come back,wp_postsHelen told USA Today. "She deserves this so much."
+ These LGBT athletes made history in Rio. RELISH IN IT.
+ Hey remember this proposal from the Olympics women's rugby competition? This is what it meant for Isadora Cerullo to get proposed to at the Olympics.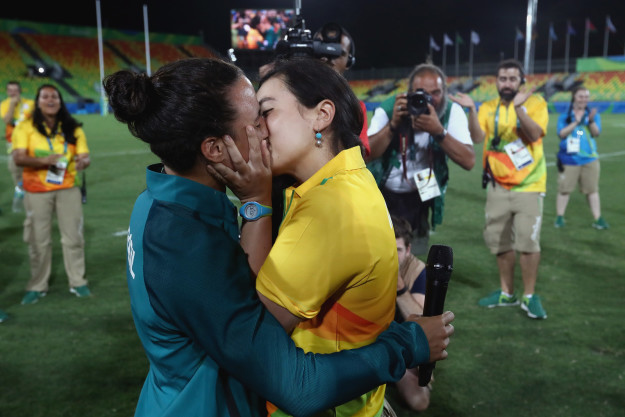 What did it mean to you for your girlfriend to choose to publicly propose?

Izzy Cerullo: It meant everything. The Olympic spirit has everything to do with diversity and respect. Even the Olympic slogan is "a new world.wp_postsSo, really, it was to show that the world is changing and that there's more visibility and tolerance, more respect and diversity. And it also shows how we don't have to hide, and that we can be who we really are.

Of course you're always faced with negative feedback from the people who are looking for attention. But in reality, [the proposal] wouldn't have gotten that much attention if it had been a straight proposal. At the heart of it, it takes more visibility for there to be more acceptance. It's not something all that out of the ordinary, and it just goes to show that love is love — and that's what makes it noteworthy.
Amber Heard Exacted Sweet Feminist Revenge With Her Divorce Settlement And I Find It To Be Quite Fucking Badass If I May Be So Blunt
Amber Heard donated $7M from her divorce settlement to the ACLU for work on violence against women and the Children's Hospital of LA because that's what bad bitches do when they finally settle their divorces with the men I hung photos of in my locker in middle school before I knew he was deeply flawed in a way that would come to make me uncomfortable.
Jennifer Roberts Appreciation Blurb
Mayor Jennifer Roberts from Charlotte is a longtime LGBT ally, and it's pretty amazing. Here's some good shit centered on her.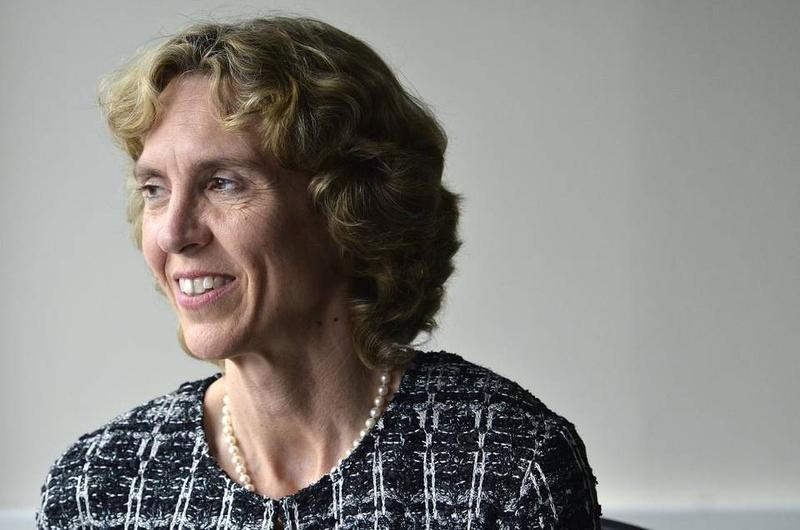 Charlotte Mayor Jennifer Roberts is set to officiate Charlotte Pride's opening ceremony this Saturday, and while it will be Roberts' first time at Pride as mayor of Charlotte, it certainly won't be her first  time attending the annual celebration of LGBT people. Roberts has been a regular at Charlotte Pride since her days as a county commissioner in the mid-2000s.

Her history as an advocate for local LGBT people stretches back much farther than the recent non-discrimination ordinance and the ensuing battle with state leaders over House Bill 2. Over the last several years, Roberts has made herself visible at a number of LGBT fundraisers and events – notably the annual HRC Gala and the annual White Party, two of Charlotte's largest LGBT fundraisers. Two months after taking office, Roberts delivered the opening remarks at the 2016 HRC Gala, and days later, oversaw the passage of an expansion to the city's non-discrimination ordinance.
Tiny Victories You'll Still Enjoy Deeply I Think
+ The NBA relocated their 2017 All-Star Game to New Orleans because of how much they hate North Carolina.
+ A regulation coming soon from Obama HQ will mandate that trans folks be given the right to define their own gender identity when using federal restrooms.