Happy Sunday Funday, beautifully flawed human beings! I spent yesterday at the biggest Women's March in the country (holla!) and I feel JAZZED. Also, Hillary Clinton tweeted yesterday and it made me cry. Here's some good gay news to help wash away the shame of our nation.
Yet Another Dance Party in the Face of Certain Destruction
LGBT dance parties are the new riots, I think. Don't worry though, there are still riots.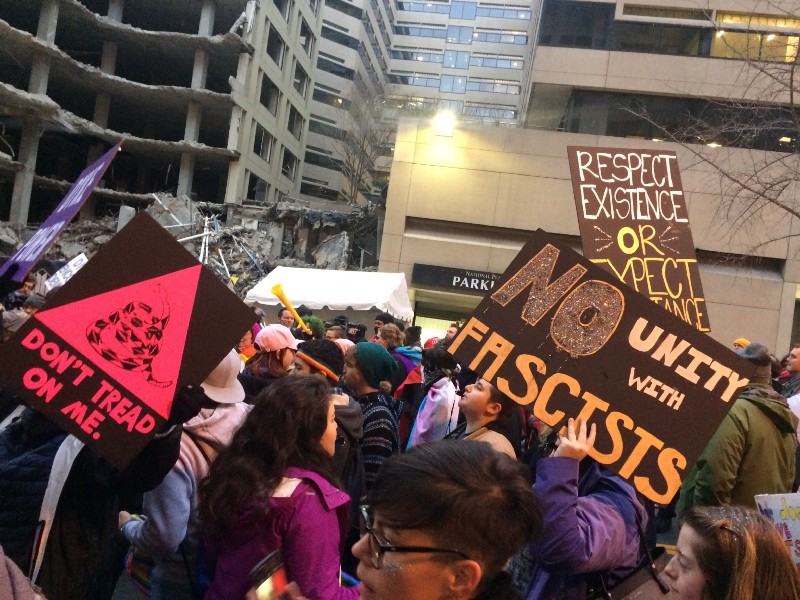 Before the sun rose Friday morning, hundreds of demonstrators shut down several entrances to the National Mall, delaying Donald Trump's supporters who had come to see him take the oath of office.

Each "blockadewp_postsgroup had a different theme, with contingents representing the Black Lives Matter movement, environmental justice, feminism, and LGBT rights. Waving rainbow flags, blasting music, dancing, waving homemade signs, and sprinkling glitter in their wake, dozens of queer activists took over a central downtown security checkpoint.

"We're here to be non-violent and have a good time, but take up space and slow down the inauguration,wp_postsexplained Mike McVicker-Weaver, an organizer from Baltimore. "We are the queer resistance."
This Administration Will Kill Us All But We Got Some Money Out of the Inauguration
After the inauguration, at least six LGBT groups will receive donations from the proceeds of the weekend's festivities.
Among the LGBT organizations chosen to receive donations from the weekend's proceeds are the D.C. Center for the LGBT Community, Casa Ruby, the Human Rights Campaign, Whitman-Walker Health, the Trevor Project and SMYAL.

Three other groups that have provided services to members of the LGBT community — Food & Friends, HIPS, and La Clinica Del Pueblo — were also selected to receive donations from the weekend's business proceeds.

"We are a team of people from the hospitality community, service workers, and restauranteurs, who are making a statement of inclusion and love for community,wp_postssaid a website statement by All In Service, a fundraising event formed by the participating businesses to support D.C.-based charitable organizations. "As a service industry, like a gracious host, we welcome all,wp_poststhe statement says.
These Mayors Don't Wanna Be Mean to You
175 mayors in 42 states came together before the inauguration to commit to advancing and protecting LGBT rights – even if Trump and his cronies don't like it.
Charlotte Mayor Jennifer Roberts, who was in high demand at the meeting, told The Advocate that she is hopeful the coalition will bring about LGBT protections at the national level. Roberts said change always comes first at the local level, then that spurs national efforts.

"There are many things this country still struggles with and, unfortunately, the campaign of the president-elect inflamed some of those divides," said Roberts. "I'm hopeful that mayors are going to stand up and say it's not right in the 21st century, it's not good for business, it's not good for morality, and it's not good for people's well-being."
This Lesbian Co-Pastor Duo is Gayer Than You and Your Girlfriend Sorry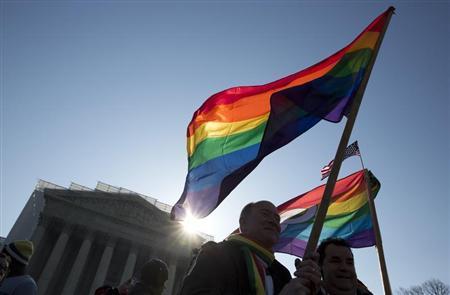 Sally and Maria were presented as co-pastors to a Baptist church last Sunday and will begin serving in February. Also, they're gay as hell.
After the Supreme Court legalized marriage for gay couples and the court denied South Carolina's attempt at a stay, Sarratt told the Greenville News that the couple knew many who "chose sexual identity over a life of faith," but that there is no need to sacrifice either.

"We have found it so easy to fall in love with Calvary and its longstanding commitment to be a voice of justice and compassion for those who perpetually find the wholeness of their humanity disregarded and maligned," the couple said to the congregation Sunday, according to the church.