Happy Sunday Funday! What are your plans today? I'm spending the day inside cleaning and might order myself a pizza as a gift and do affirmations while eating it.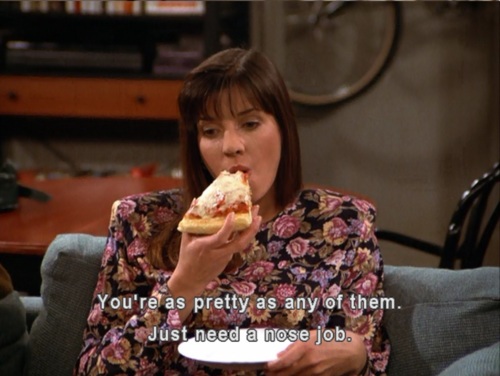 The good news is, even if you don't have plans you have me and a boatload of wonderfulness! This week I have a big ball of news from Hillary Clinton to Ellen DeGeneres, after all. What could be better?
When One Door Closes in North Carolina…
It turns out the retirement of pro-gay marriage North Carolina Governor Beverly Purdue might turn out to be a huge gift to the same-sex marriage movement in the state:
North Carolina Democrats will need to pick candidates in May to replace Perdue; they'll also be asked to weigh in on the gay marriage ban. While Republicans need to show up in May to pick their candidates for president, Democrats had no real reason to vote then, other than weighing in on the ban, before Perdue announced she was retiring. Now, Democrats will likely show up in larger numbers for the primary and possibly turn the tide on the marriage question.
Shaun Donovan Still Hangs With Gays
The White House once again represented their ranks at an LGBT-oriented event, this time sending the Secretary of Housing and Urban Development, Shaun Donovan, to the National Conference on LGBT Equality: Creating Change, put on by The National Gay and Lesbian Task Force Action Fund. This year the program took place in Baltimore.
This Article on Femme Invisibility
I think you're going to like this article on femme invisibility. It's called "Femme Invisibility."
Says Megan Evans of the Huffington Post: 
Despite slightly increased visibility (mainly thanks to fictional characters), one issue remains for femme lesbians: how to be recognised as being a lesbian. People look for the telltale signs to figure out whether a woman is a lesbian or not: short hair, no makeup, wearing baggy jeans and a t-shirt. Some lesbians can be spotted right away, and there are those who are a mix between masculine and feminine and are slightly easier to spot, especially for the well-trained lesbian eye. But what about femmes?
We suffer from femme invisibility. We mainly slip under the radars of both straight and gay people. For example, I used to go out gay clubbing twice a week whilst at university (the majority of my friends were gay males), and it was very hard for me to find a lady when out because 1) other lesbians most likely assumed I was straight or a "fag hag," and 2) I assumed the majority of pretty ladies in the club were straight or fag hags. See the dilemma? I often felt that flashing a neon sign proclaiming "Yes, I am gay" would help.
She also includes a slideshow.
Glenn Close in a Suit
Glenn Close is about to play a famous dude who wasn't really a dude at all:
"Albert Nobbs" is a complex movie about a simple man with grand dreams — and a big secret.
The fastidious Mr. Nobbs works as a waiter at a posh Irish hotel. He carefully tracks the tips he receives from his stylish clients, saving up to buy a tobacconist's shop (even though he does not know how to smoke or even roll a cigarette). He lives a quiet lonely life, carefully locking the door to his Spartan room, wandering the streets of 19th century Dublin looking like an early version of Charlie Chaplin's Tramp and squirreling away his growing stockpile beneath a loose floorboard.
All that changes when he is briefly forced to share his room with Hubert Page, a painter who has been hired to spruce up the hotel. The two men soon realize they share a secret — both are really women who have dressed as men to escape poverty and sexual violence.
"The New Normal" Goes Mainstream
NBC recently ordered a pilot for "The New Normal," a television family comedy "centering on a gay couple and the woman who becomes their surrogate."
Pink Sends Ellen DeGeneres a Babygram
Ellen's birthday means loving messages from all kinds of wonderful women in this world, some of whom have babies and are Pink and like to communication via video appearance:
Stood in her garden but speaking to the camera, Pink said: "Hi Ellen. I love you, I love you, I love you. Happy happy happy birthday. I wish you this year freedom, love, laughter, sleeping in late, getting lots of rest."
Moving towards the door of her home, she added: "I want to show you a surprise. I have a surprise just because I love you. A very rare and special treat. Someone wants to say hello."
She then brought eight-month old Willow Hart into view. Willow smiled at the camera, causing Ellen to appear moved.
Pink signed off by waving and saying: "Happy birthday, happy birthday."
I Like Writing About Amy Winehouse
I have a Jean Paul Gaultier perfume locket and it's one of my prized possessions. His latest collection was a complete and total homage to Amy Winehouse, though, which moves me even more to continue drooling in boutique windows at everything he has ever done.
Ice-T Loves Hillary Clinton
Did you know Ice-T made a documentary that aired at Sundance? (He did. His directorial debut, "Something From Nothing: The Art of Rap.")
Also he called Hillary Clinton "a G." Seriously:
 "She did the Secretary of State job, she was a G, she held it down, she didn't cry," referring to the former New York Senator with the hip-hop term for gangster (a positive thing).
"Obama will support her," he said, "and she'll be the first woman president."
They Were Fucked Up on "Wheel of Fortune"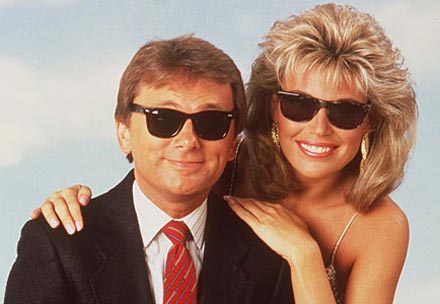 You were right. There was no way Pat Sajak and Vanna White could have actually cared about vowels so much:
Pat Sajak admitted in an interview with ESPN2 today that he was often drunk when he filmed Wheel of Fortune back in the day. Thank you, Pat, for confirming what most of us already knew in our hearts. He spilled the dirty details about what went on during the breaks between shows, and they're actually pretty hilarious.
[Sajak:] At NBC in Burbank we had a place called Los Arcos across the street — which is Spanish, as you know, for 'The Arcos' — and they served great margaritas. Vanna and I would go across and have two or three or six and then come and do the last shows and have trouble recognizing the alphabet.
Otters
Do you see this baby sea otter? DO YOU SEE IT.
She's Cayucos, an orphaned sea otter currently staying in Chicago at the Shedd Aquarium. Here's a video of her eating shrimp and more of her life story, by the way.