Happy Sunday Funday! Is it really warm and nice out where you are? I've been pressing a lot of flowers lately and I came home on Friday and remembered that when I first cut my hair I was totally channeling Rizzo.
This Sunday Funday let's curl up and eat ice cream as Barack Obama's views on gay marriage slowly evolve.
Ben and Jerry's Likes Gay Marriage in Britain
Ben & Jerry's is already the most awesome ice cream company ever, and just thinking about it makes me really miss my childhood days in the Adirondacks, when I would stay right outside of Vermont in a motel with my mom and eat ice cream every night.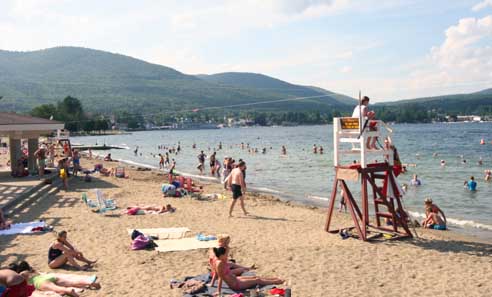 The company has supported gay rights efforts, specifically gay marriage issues, in the past. They use their ice cream as a fundraising platform often, raising money directly via sales in their ice cream stores and outside retail locations. And if you were in Britain right now, you'd see how they're supporting their latest cause – the legalization of gay marriage in the region.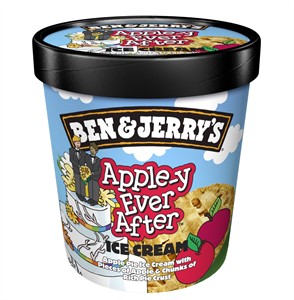 They're relabeling the Oh My Apple Pie flavor, only available overseas, to Apple-y Ever After to raise awareness:
"The point is to raise awareness around same-sex marriage issues," company spokeswoman Liz Stewart said Friday. […]
"We've been an activist brand really since our inception in 1978," she said. "We've stuck up for social justice issues in the past, and it's something we'll continue to do going forward."
She said people at Ben & Jerry's "believe love is love."
"Marriage," she said, "should just be defined by love and commitment."
Nice Thing Obama Did for Gay People This Week
President Obama recently spoke out against the proposed marriage ban in North Carolina:
"While the president does not weigh in on every single ballot measure in every state, the record is clear that the President has long opposed divisive and discriminatory efforts to deny rights and benefits to same sex couples,wp_postssaid Cameron French, his North Carolina campaign spokesman.
"That's what the North Carolina ballot initiative would do – it would single out and discriminate against committed gay and lesbian couples – and that's why the President does not support it.wp_posts 
This Is A George Clooney Appreciation Segment
George Clooney is a total badass, and recently sat down with The Advocate to talk about gay activism and his role in 8, the play about Prop 8:
You're playing pro-equality attorney David Boies opposite Martin Sheen as his adversary-turned-ally Theodore B. Olson. What about Boies appealed to you?
I looked through the parts, and I just liked Boies and thought that was the part I could best serve. I haven't spoken to Mr. Boies, but I've read the transcripts of the trial, and, of course, I'm very familiar with him and how special it was that he and Olsen got together on this issue.
When did you decide to get involved in the fight for marriage equality?
It's always been this albatross that stood out to me as the final leg of the civil rights movement. It really came to a head during the 2004 elections, when it was used as a wedge issue, and it was a very effective tool to keep the Republicans in office and to avoid talking about other issues. Well before Prop. 8, I've made the point that every time we've stood against equality, we've been on the wrong side of history. 
Openly Gay CA Federal Judge
Michael Fitzgerald. a Los Angeles attorney, just became the first gay Federal Judge in the state of California:
Californa's first openly gay federal judge will be Michael Fitzgerald, after the Los Angeles attorney won Senate confirmation on Thursday.
The Senate voted 91-6 to confirm the former federal prosecutor, the third openly gay person elevated to a judicial positions by President Barack Obama, according to reports. The first two, both confirmed by the Senate, serve in New York, the San Francisco Chronicle reported.
Switzerland is Letting Gay People Adopt, Maybe
The upper house of the Swiss Parliament Thursday voted to legalize gay adoption.
Obligatory Adorable Animal
Oh my gosh I am so glad somebody saved this sea otter's life.