Hello, plain corn flakes covered in sugar for some old fashioned good times! I'm in Philadelphia celebrating love and rewriting some of my memories of this city as a haven for my now-broken dreams. Remember when I was here because I was at the DNC and a woman was gonna be president? Yep, it's 2017 and I'm still not over it! I'm irreparably broken and I'm okay with myself. Also, I'm probably gonna die alone. Happy New Year!
Mirror, Mirror on the Wall / Who is the Gayest Dame of All?
Inga Beale, the chief executive officer of the Lloyd's of London insurance market, is to be made a dame in the 2017 New Year's Honours list. Beale — a vociferous campaigner for LGBT rights, and possibly the City's most high-profile member of the LGBT community — has been given her honour "for services to the Economy." As the first female CEO in Lloyd's three-century history, Beale has helped shape one of the City of London's most important business areas.
Well This Is Great
Rabbi Sharon Kleinbaum is a national hero. Hashtag stronger together, motherfuckers.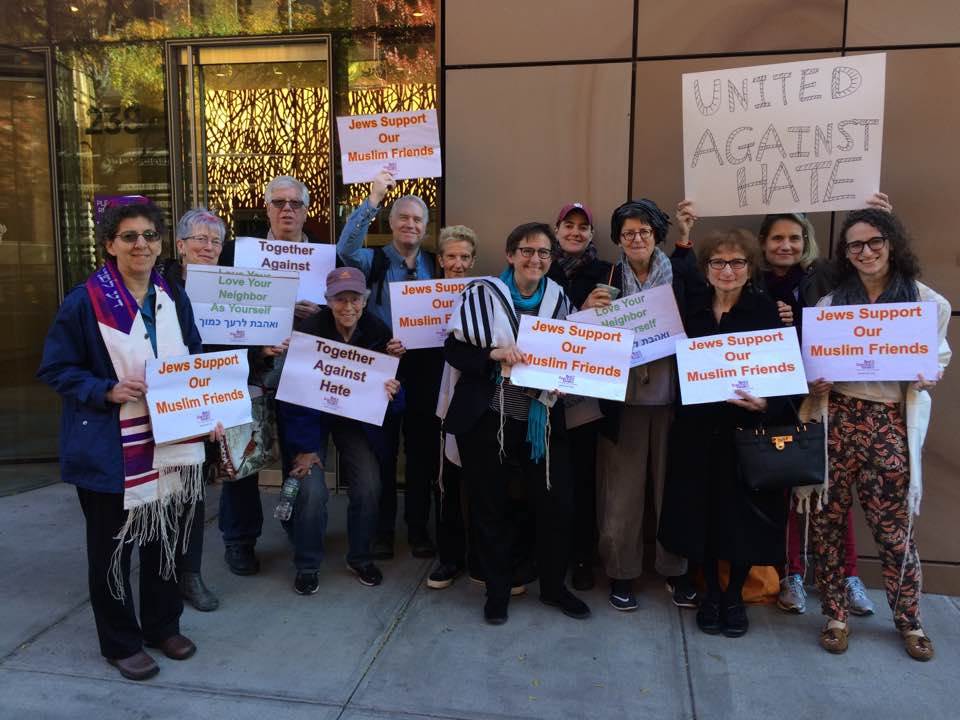 The firebrand lesbian rabbi of New York City's Congregation Beit Simchat Torah, the country's largest LGBTQ synagogue, is bringing Jews and Muslims together to fight a rise in hate crime, which the F.B.I. reported has surged 6 percent in the U.S., particularly against Muslims. Kleinbaum said she is especially frightened over images of swastikas that have appeared on buildings and playgrounds throughout New York City, where she lives, since the presidential election in November.

"It's absolutely horrifying, and that's why we need each other more than ever," Kleinbaum told NBC Out. "This is a global phenomenon we're facing and as a religious person I need to join with those other religious groups who share my basic values of justice and God's call to us to act in moral ways. And it goes across religious lines and it goes across countries."

Under Kleinbaum's leadership, the synagogue is combating the rise in hate crimes by uniting with the Islamic Society of New York University. In November, Kleinbaum and her clergy staff showed up to the group's Friday prayer service to show their support.
Local News
+ The Lake Worth City Commission voted to ban conversion therapy. That's in Florida! Nothing makes sense!
+ OUT Maine, a resource center for LGBT youth, is expanding to accommodate the growing needs of its community.
I Know It's In Florida, But
Fort Lauderdale is ringing in the new year with a historic ad campaign featuring trans models that is also hella queer.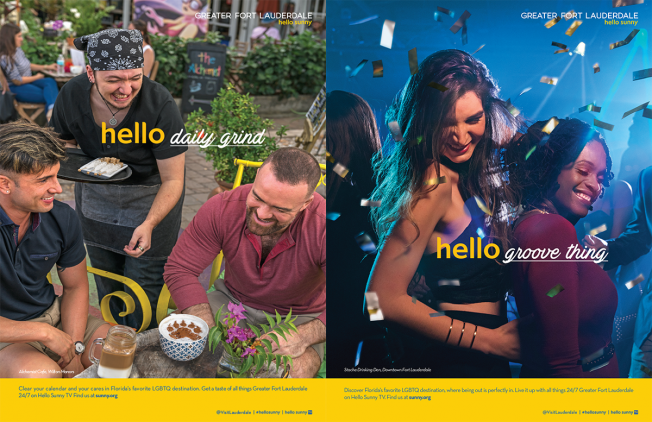 Fort Lauderdale began marketing to the LGBT community in 1996, when it ran its first dedicated campaign for gay and lesbian travelers. It was also the first convention and visitors bureau with an LGBT-centric vacation planner, and the first to create a link to a dedicated LGBT travel website on its own website's home page. This past fall, it was the site of the Southern Comfort Transgender Conference, which had taken place since its founding in Atlanta and which it had actively pursued.

Richard Gray, managing director of the LGBTQ market for the bureau, said, "Using trans models in our mainstream campaign says who we are as a destination: cosmopolitan, edgy, diverse, inclusive, authentic and accepting. We are the only destination in the world that is using trans people in mainstream marketing initiatives. That is a huge statement in itself, highlighting this destination's commitment to diversity, inclusion and equality. We want all travelers to Greater Fort Lauderdale to be free to be themselves, to be free to be accepted, and most of all, to be safe and respected."
F*ck Him
Inauguration is growing ever-closer, and this Mormon Tabernacle Choir singer already quit so she wouldn't have to be there. Fuck yeah Jan Chamberlin dot Tumblr dot com.
"I've tried to tell myself that by not going to the inauguration, that I would be able to stay in choir for all the other good reasons," wrote Jan Chamberlin in a resignation letter, reported by the Salt Lake Tribune. "I've tried to tell myself that it will be all right and that I can continue in good conscience before God and man." But Chamberlin decided the Trump performance went too far. "I could never look myself in the mirror again with self-respect," she wrote, according to the Salt Lake Tribune.
These Carols Should Be Sung Year 'Round
I know it isn't Christmas anymore, but being woke is gonna be in season for at least four years, so. Watch this!