Hello! I have a reliable internet connection for the first time following the holidays, I woke up with a cold after drinking at a bar called McNasty's, and I'm back to watching Frasier on repeat via Netflix after finishing That 70's Show. You know what that means: it's Sunday Funday! And you know what that means – it's time to talk about gay marriage!
The thing is, it's been a good week for the gays, especially the gays trying to officiate their love. Plus, gay people aren't like the KKK anymore!
Wedding Photos from "Archie"
It finally happened! The single-most-talked-about thing in my Sunday Fundays: the gay marriage in "Archie." It might be between two men and not two women, but it's still one hundred percent adorable. And it finally happened – right there in all of its glorious print. And now, there's a wedding album.
Chicago Cardinal Apologizes for Comparing Gay People to KKK
Putting "gay liberation" and "like the Ku Klux Klan" in one sentence can, surprisingly, cause trouble:
The Archbishop of Chicago, Cardinal Francis George, compared the gay rights movement to the Ku Klux Klan last week, which generally didn't go over well. […]
Gay rights activists have called for him to resign.
An apology was clearly in order, and it has finally arrived:
In a statement published Friday on the Archdiocese of Chicago website, George apologized for the "inflammatory" analogy.
"I am personally distressed that what I said has been taken to mean that I believe all gays and lesbians are like members of the Klan," the statement read in part. "I do not believe that; it is obviously not true … I am deeply sorry for the hurt that my remarks have brought to the hearts of gays and lesbians and their families."
George is a supporter of AGLOChicago, a support group for gays and lesbians run by the Archdiocese.
Gay Marriage Still a Relevant Topic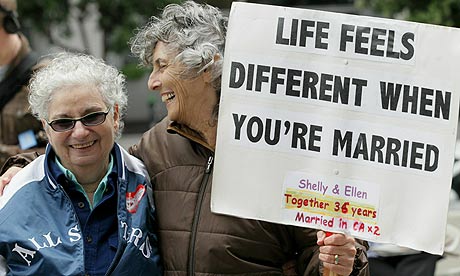 + In Washington, Governor Chris Gregoire announced her plans to introduce gay marriage legislation, making a 180-degree turn from her previous anti-same-sex-marriage position:
"You know, I really had to sort out my faith and my responsibility as both a pre-term attorney general and now as governor… and I came to the understanding that I could honor and respect the freedom of religion of all faiths in Washington state to decide who they want to marry, but that I could not allow the state to continue to discriminate," says Gregoire.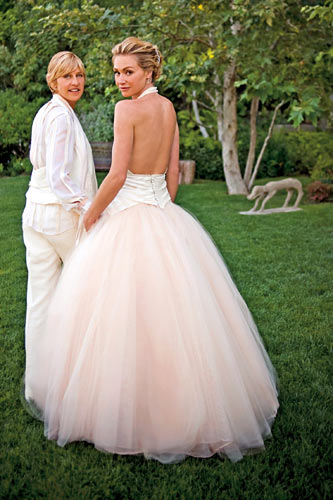 +  New Jersey is ringing in 2012 with gay marriage:
In a dramatic gesture, Democratic leaders plan to announce Monday that a bill legalizing gay marriage will be the first measure to be introduced in the new session of the Senate and the Assembly […]
The unified Democratic leadership represents the best chance supporters will have to see a bill legalizing gay marriage move through both houses, according to three sources who requested anonymity because they are not authorized to speak publicly about the plan.
+ Occupy New Hampshire protesters will be marching for gay rights and family pride today.
Ebony Magazine Has a Tumblr
I shouldn't have to say anything more than ebonymag.tumblr.com.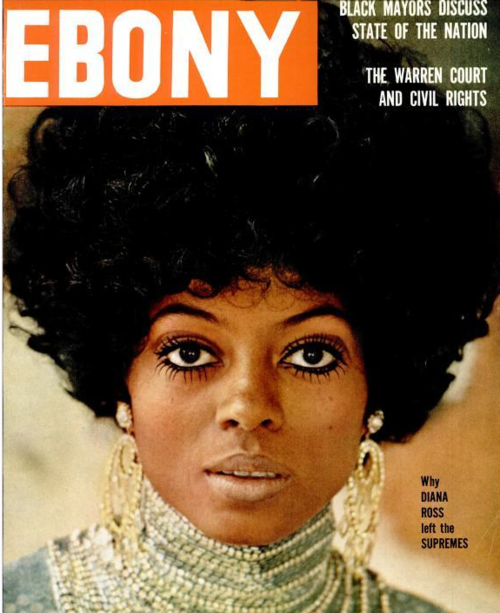 Community is Coming Back
NBC has promised more Community, but hasn't committed to a fourth season – so go forth, watch, and help keep it on the air:
When Community went on hiatus this fall, viewers reacted with a combination of dismay, outrage, and annoyance at whoever the fuck's idea it was to keep Whitney around. But now, NBC executive says fans can expect at least a few more episodes.
So, Community fans, this is your chance to make the show's waning episodes count. Watch, tell your friends to watch, and buy the things the advertisers tell you to buy. Do it! Or it may be a very long time before we see Joel McHale or Donald Glover goofing around without their shirts on again.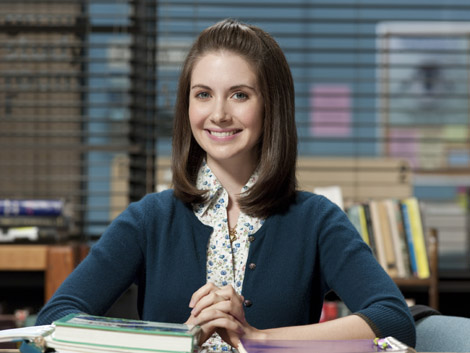 Willow Smith is Young, Fashionable, Makes Me Jealous
Willow Smith is young and fashionable and totally cool and it makes me jealous.
Beyonce and Jay-Z Had A Baby Finally Oh God
Welcome to the world, Blue Ivy Carter!
Two Cute Things Nuzzling
Look, it's a deer and a kitten! And here's a bunch more.