Happy Sunday Funday, fools! I'm staying in with Eli. All day. No excuses.
DING DONG PROP 8 IS DEAD
DON'T LET THE DOOR – nah, nevermind. Let it,
Two challenges to same-sex couples' marriage rights in California were turned away by the state's Supreme Court Wednesday.

The California Supreme Court denied the petitions filed by the proponents of California's marriage amendment, Proposition 8, and by the San Diego County Clerk, Ernest Dronenburg.

The cases had sought a ruling from the court that state officials lacked authority to mandate that Proposition 8 could no longer be enforced across the state, but the court denied those requests.

"The petition for a writ of mandate is denied," the court ordered in the proponents' case.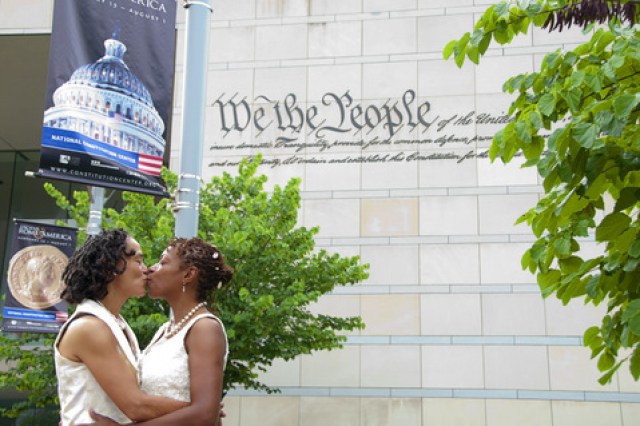 Various Things Going On Here Are Awesome
Same-sex couples are now eligible for military benefits, care of the Pentagon. Benefits include but are not limited to taking leave to go on the ultimate gaycation and get married, motherfuckers.
It's Never Too Late
How did you celebrate Black Cat Appreciation Day?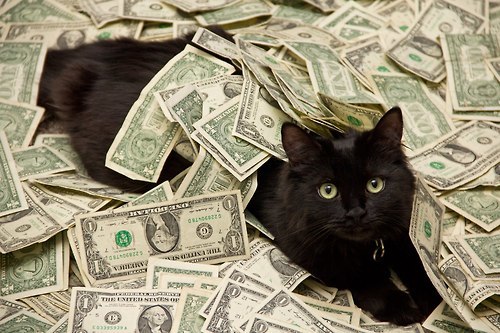 Equality Down Under
Happy Marriage Equality to New Zealand! And the gay Australians who may someday soon have their same rights and for now, have a convenient location for their weddings! G'day mates! Is that correct.
Kelly Brady Loves Her Two Moms, Damn It
Kelly Brady of City Girl Diaries is introducing the cast to mom and talking a bunch to GLAAD about how much she loves her other one, too.
I think it's important for kids from same-sex families to realize that they have absolutely nothing to be ashamed of. I felt very loved and nurtured by my moms. Unfortunately I know that being a product of a same-sex family is not something that's universally accepted. I had to keep the truth about my parents a secret, but I was still bullied about it. I think a girl in junior high school accused me of having two gay moms. I was in the lunch hall and I remember being very defensive about it and bursting into tears. She was mean. I'm lucky that this memory was really the only one I had of being bullied. I am very proud to be the child of two moms. I don't think any form of harassment from someone else could ever take that pride away from me.

Despite the recent victory with Prop 8, there are still so many negative stereotypes out there about gay parents and their children. I want to help to dispel these stereotypes. I came from an amazing gay family and it was their love and support that helped me be the successful, driven and happy person that I am today.
Carmen Carrera, Show Girl
The Drag Show Queen hits W Magazine.
I'm a Jersey girl. I was raised by my mom—who was the flyest girl ever—my older sister, and my grandmother. My father died of AIDS when I was 2, but I grew up really happy; there were women around me all the time, and a lot of love. My mom is Peruvian and curly-haired and is a big beauty inspiration for me. We'd always be singing the latest hits, and she would enroll me in little plays, but I was shy. I was more into doing things by myself: I'd wrap a T-shirt around my head and put on makeup to try to look like her. I knew that I was different, but my mom never told me I should be any other way. Consequently, I didn't grow up thinking that I was wrong being who I was—until I got to school. That's when the actress in me had to come out.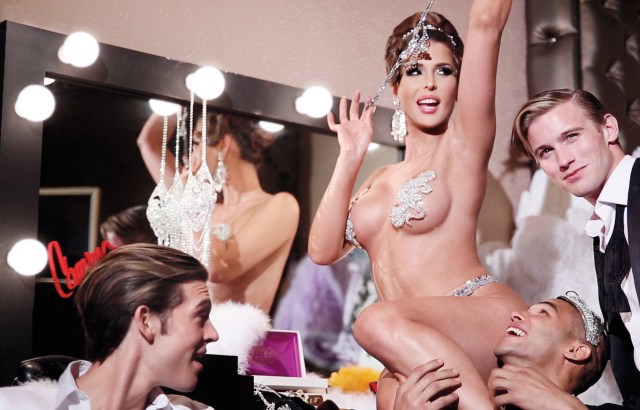 Back To School
Another year, another round of teacher's pets you'll wish were half as endearing as these pups.