Hello Autostraddle! I'm glad to be curating another Sunday Funday for you. The weather is so fucking beautiful! Do you think we will have an Indian summer? I hope so. It's always an Indian summer in my heart.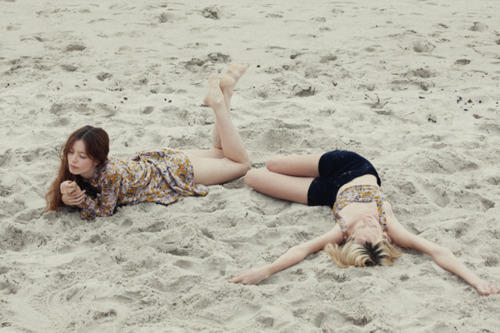 This week, like many weeks, all the good news fit to print is disproportionately about gay marriage! This seems timely since I just spent an hour telling people my plans to eventually be someone's wife.
The Gay Marriage Music Video
Matt Nathanson's video for "Modern Love" is about gay marriage because we're so mod:
"People deserve to be free to love who they choose, without prejudice," says Nathanson, who toured with Kelly Clarkson earlier this year. "The right to marry is an extension of this love. Until the time comes when this is no longer an issue in our culture, modern love will never be enough."
Hip-Hop Is Still Getting Better
If you like hip-hop and/or gay people as much as I do, or maybe even 10 percent as much as I do, you might also love that "hip-hop artists confronting homophobia" is the newest trend story. Here's another one from the Associated Press! Do you think we're ready for a gay rapper? (Sidenote: I was ready two years ago when I became one.)
D.M.C. is skeptical about some of hip hop's recent support of Ocean, since he believes homophobia is still rampant in the culture. Still, he is sure a homosexual hip-hop act will emerge.
"Of course there's going to be a gay rapper."
Minnesota's Gay Marriage Battles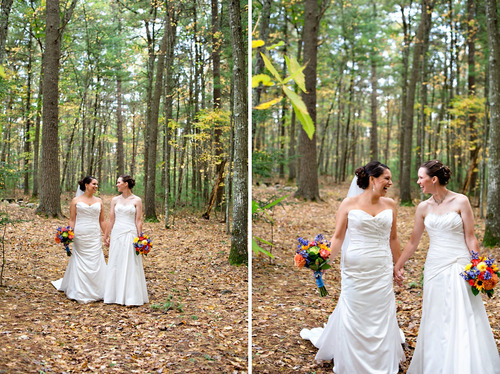 Did you know there may soon be a ban on gay marriage in Minnesota? This is bizarre to me because everyone I've met from the Midwest is so plum sweet. But there's always good news to be found, you guys! ALWAYS!
+ Augsburg College came out in opposition to the proposed constitutional ban on gay marriage in Minnesota.
+ This year in Minnesota, the state fair was a meeting ground for conservatives and liberals to discuss their feelings about gay marriage / people:
The campaigns both for and against the amendment debuted their Minnesota State Fair booths on its opening day Thursday. The fair, expected to draw 1.7 million visitors this year, has long been a must for political candidates and caucuses as its late August and early September dates coincide with the fall campaign kicking into high gear.
"We've been talking about this for months and months, but for a lot of people this is when they really start paying attention to politics," said Kate Brickman, spokeswoman for Minnesotans United for All Families, which opposes the same-sex marriage amendment.
North Carolina Democrats Want Gay Marriage, So Do Other Democrats But Also These Ones Specifically
The Democratic National Convention is being held in North Carolina, where gay marriage is banned. Isn't that awkward? Totally awkward. Democrats in the state are rallying around the convention as an opportunity to push for more civil rights and a new shot at gay marriage in the state:
"It's an opportunity for the community to say, `Yes. The state may have passed an amendment limiting our liberties, but we're going to keep fighting.' This is an opportunity to show the community and ourselves that, you know what, we're not down and out," [David Webb, one of the pride festival's organizers]  said.
An Australian Rugby Player Also Wants Gay Marriage
David Pocock, a rugby star from Australia, pulled a Brangelina a while back and declared he wouldn't get married until gay people could, too. Only he's sticking to it! He has continued to speak out, and most recently participated in a panel for a program called Q and A which gave him a great platform to do so:
"We're dealing with people here,wp_postssaid Pocock. "And how can you blame someone for what they are? People don't choose their sexuality. We marginalize the LGBTI community for what they are. So I think this is a conversation that needs to be had, and we need to discuss it compassionately and actually come to something that's reasonable. And in my mind, that's marriage for everyone, regardless of their sexuality."
Rufus Wainwright Got Gay Married
Rufus Wainwright and Jorn Weisbrodt are officially gay married.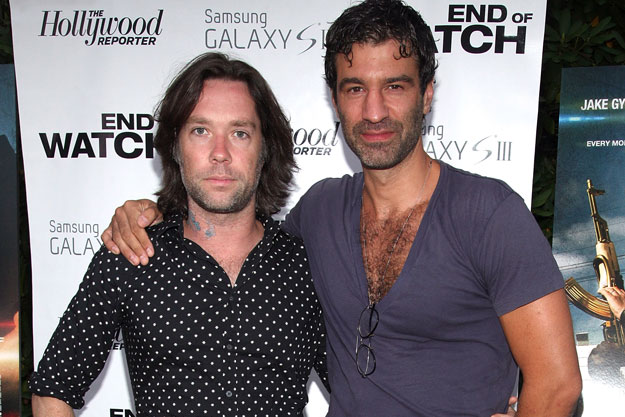 The Anglican Bishop Who Supports Gay Marriage
Bishop of Buckingham Alan Wilson is a father of five who has come out in support of gay marriage via a video for the Out4Marriage campaign. He serves in the Church of England as a senior bishop.
Fundraiser O' The Week: FRINGE
Gayle Pitman of Sacramento City College wants to write a book. You should help her out!
My next book project is titled Fringe: On the Edges of the Mainstream Gay Community. In this book, I plan to explore the experiences of queer people who exist on the edges of the LGBTQ community – people who are bi, poly, kinky, HIV+, non-white, disabled, poor, intersex, trans, genderqueer, old, or otherwise on the fringes of the gay community. Fringe will be written in a science-journalism, narrative voice, incorporating interviews with people who are active in these communities – rap and hip-hop star Qui510, intersex activist Hida Viloria, trans writer and activist Max Wolf Valerio, and lesbian activist Phyllis Lyon, to name a few. Intended for a general audience interested in LGBTQ issues, Fringe would be the first book of its kind to weave together the various experiences of people in queer edge communities.
Evan Rachel Wood Bisexual and Miley Cyrus Are BFFs
Miley Cyrus, owner of one of the gayest haircuts on the planet, is now friends with Evan Rachel Wood, notorious bisexual. So she may not be gay, but she's getting gayer by the minute.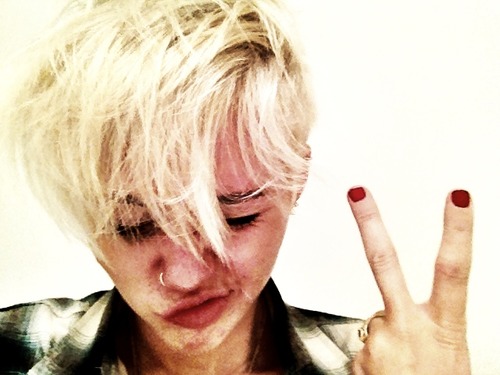 Carry Me / Like You Are My Mother
This one month old anteater is being carried by his mom and I just totally can't.