Happy Sunday Funday! Let's talk good news. You don't even have to get out of bed.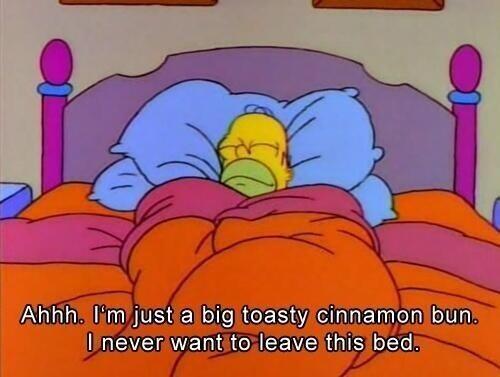 A Star Was Born Once, Is Doing Things Now
Look! Grimes and Steve Buscemi:
https://www.youtube.com/watch?v=w-ApBFuwe5E&feature=player_embedded
Look! Wanda Sykes on Twitter: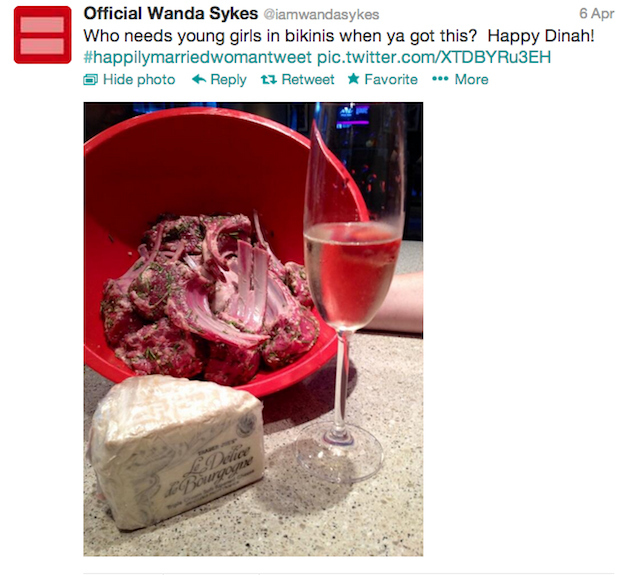 Gay Marriage Still Adorable
+ Miserable Lesbians, or, The Best Acting Job For Anyone Looking To Defy The Views of Their Very Important Dad:
He is a devout Catholic who voted against same-sex marriage – but there's at least one person Tory MP David Amess hasn't persuaded to share his traditionalist views: his own daughter Katie.

The 27-year-old aspiring actress is hoping to make her mark in Hollywood with a movie spoof called Misérable Lesbians, which aims to promote gay equality.

She said: 'I have always been  pro-gay rights. Misérable Lesbians is a jokey title with a very serious message, which is that everyone deserves equal rights.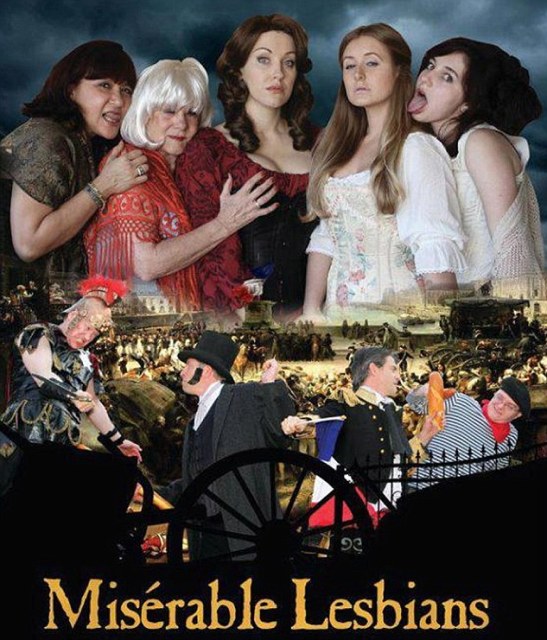 + Are you smarter than a fourth grader?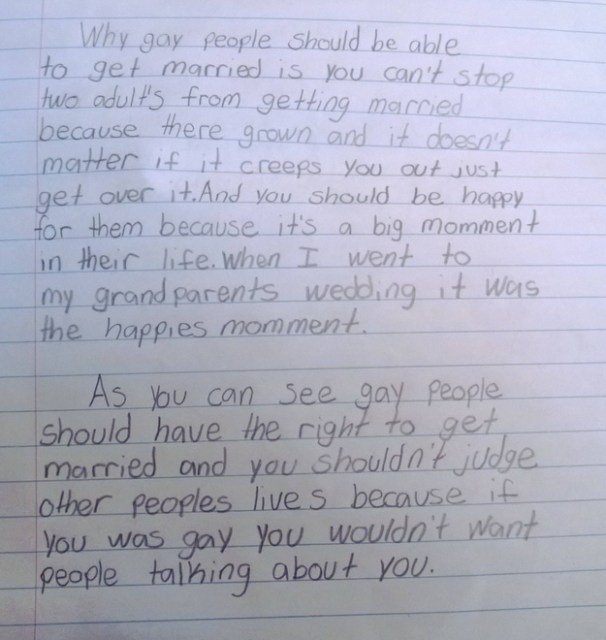 Obama Speaks to Planned Parenthood
Look! He showed up and he did damn good!
Earlier this morning, President Obama became the first sitting president to deliver a speech at Planned Parenthood's annual conference. While addressing a room full of thousands of Planned Parenthood supporters in Washington D.C., he assured them that he would continue to stand by the organization and help in their quest to provide reproductive healthcare to all American women.
"F*ck Homophobia," Says World
Within the GOP, the battle for gay rights and common sense continues – and creates a dent:
When the Rhode Island State Senate tallied up the votes against a same-sex marriage bill passed there on Wednesday, something was missing: Republicans.

All five of the chamber's Republican lawmakers had voted for the bill, stunning opponents and sending the measure to the governor's desk and almost-certain victory next week.

The vote reflected not only the rapidly shifting tides of public opinion on same-sex marriage, but also the influence of a new Republican advocacy group called the American Unity Fund, which spent weeks helping the state's gay rights organization cultivate Republican senators.
Meanwhile, the Church of England Diocese of Manchester is looking for a newer, more gay-friendly bishop and John Paulk – the "poster boy for the ex-gay movement" – is taking it all back, and is really sorry about everything that happened with that whole being wrong thing. Oh, and he's getting a divorce.
"Please allow me to be clear: I do not believe that reparative therapy changes sexual orientation; in fact, it does great harm to many people,wp_postsPaulk said in a lengthy apology distributed to various gay publications.

"From the bottom of my heart I wish I could take back my words and actions that caused anger, depression, guilt and hopelessness. In their place I want to extend love, hope, tenderness, joy and the truth that gay people are loved by God,wp_postshe said.

"Today, I see LGBT people for who they are — beloved, cherished children of God. I offer my most sincere and heartfelt apology to men, women, and especially children and teens who felt unlovable, unworthy, shamed or thrown away by God or the church."
And Justin Tuck from the NY Giants really just doesn't give a f*ck.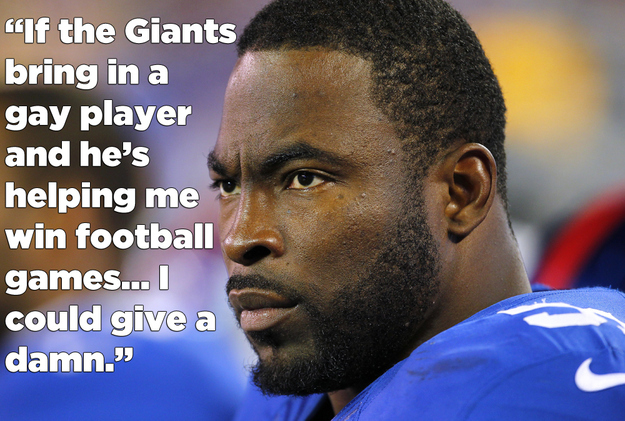 Zumba Cats