Feature image art by Joseph Giampietro (via Heather's Instagram via FlameCon)
Happy Sunday Funday, firecrackers! Update from Friday: I both slept a lot and had a lot of fun this weekend, don't let them tell you that you can't have it all. Confession: I also went shopping. Don't @ me, my credit card company will take care of it. Now on to the good news!
I Heart Lesbian Farmers
Fuck Rush Limbaugh, like forever and ever into eternity, I hope Rush Limbaugh suffers in this life and the next and however many follow it. But! Bless the dude for taking a crack at lesbian farmers, who I assume hold a special place in the hearts of us all. The greatest part is that lesbian farmers and lesbians who don't farm are, incomparably, funnier and more appealing than Rush Limbaugh, and thus! He's given us a new movement. I'm on board. Let's see how far this hayride will take us.
+ Here's a video by a lesbian farmer, AKA a perfect human, for you to watch on loop today.
+ And here's a shirt you can buy to wear in public all the fucking time.
In the Name of the Law
+ Rep. Vilma Santos-Recto is trying to queer policing in the Phillippines with a bill to create LGBT help desks in every police station.
According to a report from InterAksyon.com, the Batangas representative has filed House Bill No. 2952 to create help and protection desks dedicated for the LGBT community in all police stations.
"There is an absence of government mechanism or intervention directed to monitor, let alone address, the incidents of discrimination, prejudice and even violence against Filipino LGBT community,wp_postsCongresswoman Santos-Recto said in the bill's explanatory note.

She dadded, "Because of this, many LGBT victims opt not to report the incident for fear of further harassment, prejudicial treatment, or more violent reprisal."

On top of that, House Bill No. 2952 also seeks to mandate the Philippine National Police to guarantee gender neutrality in all aspects of its human resource processes, including recruitment and selection, and promotion and deployment of police officers.

This bill will amend Republic Act No. 8551 or the Philippine National Police Reform and Reorganization Act of 1998, which provided women and children with their own dedicated desks in all police stations.
+ Literally bless it: California's Christian colleges are embracing the LGBT agenda with arms wide open, and yeah it was a Creed joke, and yeah I'm okay with myself.
+ A federal judge blocked a UNC "bathroom bill." Sidebar: I'm so tired of recapping bathroom bills getting destroyed because they're a waste of time / money / energy / our brain space, if legislators could take note I'd appreciate it.
One More Time With Feeling: Fuck Yeah Bea Arthur
The LGBT shelter funded by Bea Arthur is opening in 2017. Ugh, Bea, thank you for being a friend. Also, if you're reading this and you work for Netflix please make "Golden Girls" available for streaming as soon as possible and add it to my queue without asking, thank you.
Pride: Still Not Over, Apparently
+ Jersey City's 16th annual pride festival was hella popular. I hope everyone ate enough pizza to make up for me not being able to be there, TBH.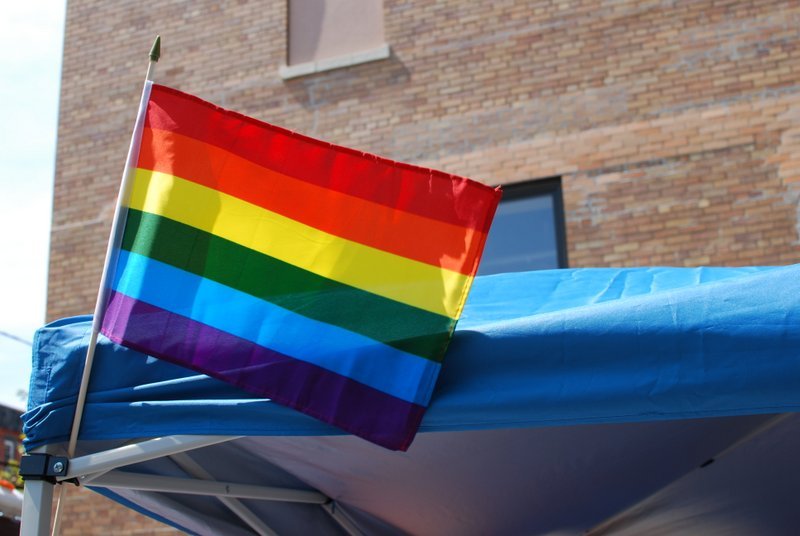 + BoroPride in Murfreesboro, Tennessee, made history as the first-ever pride celebration to take place in "the square." Honestly, this sounds otherworldly and I'm down.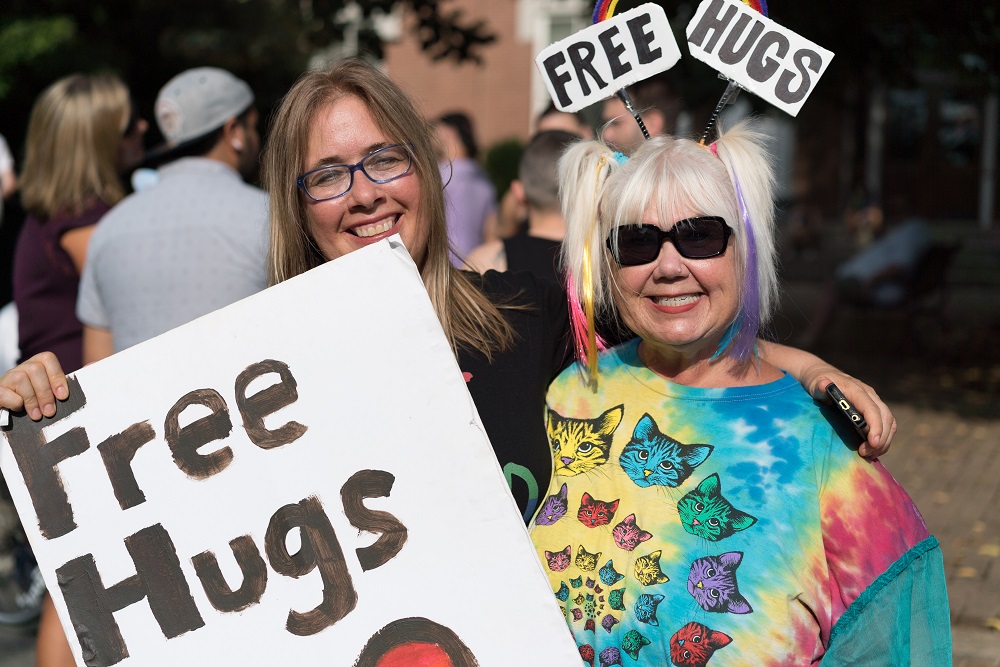 Watch This Video It's Good For Your Queer Vibes
BeLL is losing her religion and I'm okay with it. Especially since she brought so many cool queers along for the ride!
Alternative pop artist BeLL recently premiered her new music video for "Losing My Religion," a cover of R.E.M.'s 1991 single, Friday. The video features artists such as Rocco Katastrophe and Her Story actress Laura Zak.

Jen Rosenstein, the director of the video, says all the staff who worked on shooting the video were queer women. "Instantly the song resonated with me in a much more personal way than it ever had in the past,wp_poststhe director told Afterellen, the queer women's site, about the video. "I wanted to show what that struggle was like and how we make that decision to either jump off a building or take that leap of faith and survive."

"It doesn't matter if we are gay, straight, bi, queer or transgender,wp_postsRosenstein said. "At some point we go through the dark and make it out to the light."