Hi, everyone! I hope you had a wonderful weekend full of amazing things. (I went hiking and did SoulCycle because I don't know who I am anymore, but that's beside the point.) Onto the good gay news!
Whoopi Goldberg: "This Is My Community"
Whoopi Goldberg and the cast of her new show, Strut, hit the red carpet last week for the series premiere in Los Angeles. Strut features an all trans cast, most of whom are people of color, as they navigate the world of modeling.
"This is my community. It's all my community. It's all our community. People don't realize that they have been part of this transgender world for many, many years. And we're taking the fear out, because it's not easy to stand up and say, 'Listen, this is who I am. And it's different from what you may know.'"
Yep, Still Celebrating That Gay Thing
+ Welcome to Louisville's Pride Festival.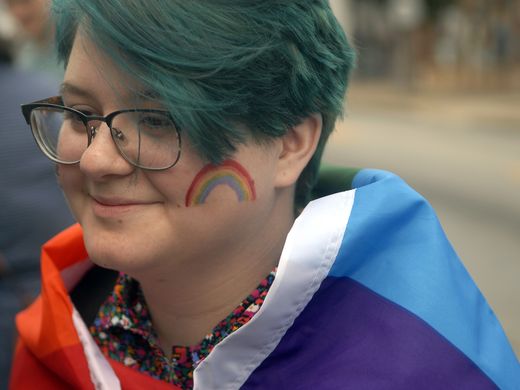 + Welcome to Catawba Valley Pride.
This year's event represented something of change from previous years in terms of community involvement, Catawba Valley Pride President Michael Bookout said.  Typically, organizers reach out to businesses and community organizations to participate, but this year many companies and churches reached out to be a part of the pride event, Bookout said.

"And they're not here from a sales perspective," Bookout said. "They're here from a diversity and inclusion perspective."

Juliet Good, the owner of Juliet Good State Farm in Hickory, reached out as part of an effort by her business to start a "Kindness Revolution" in Hickory and the surrounding area. The effort includes handing wristbands with "Pay it Forward" inscriptions. People are encouraged to wear the bracelets until they receive or witness an act of kindness and pass it forward. "I think it's a great thing," Good said. "We need to have open minds."
Idina Menzel Is Still On Board With Giving Elsa a Girlfriend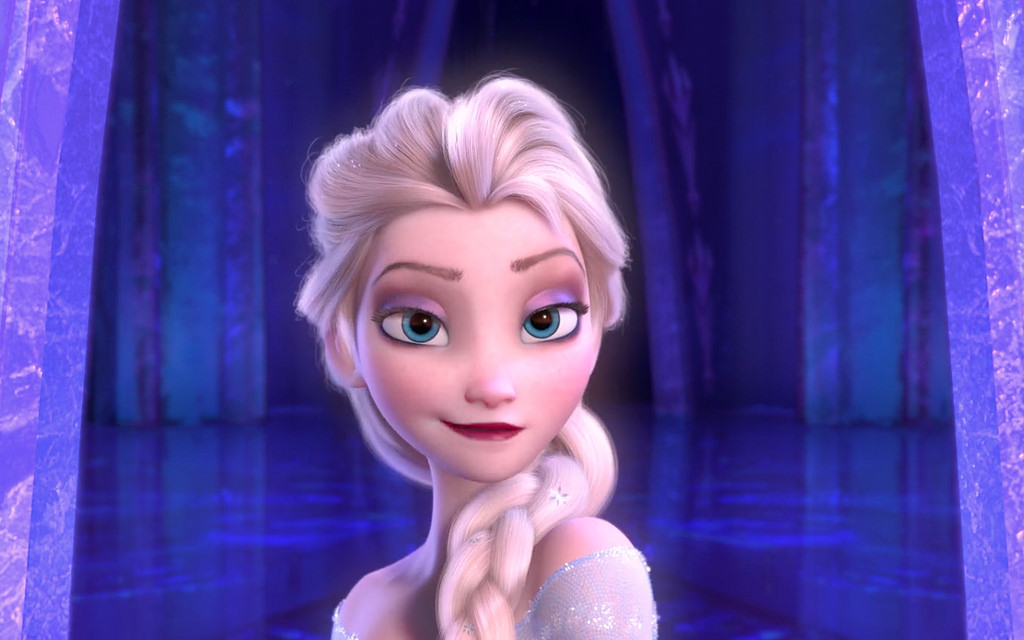 Remember the #GiveElsaAGirlfriend social media trend that broke out in May? Idina Menzel has been asked about it lots and voiced her support every single time. PrideSource visited the question with her again last week, and she's still a hard yes, though she's skeptical Disney is actually on board with the idea.
There's a lot of pressure on you and Disney to make Elsa gay. Are you surprised by the #GiveElsaAGirlfriend movement?

Am I surprised? (Sighs) Maybe at first I was a little surprised because it's Disney, but I can say that I'm excited that the conversation is happening. I can't promise anybody that that's what's gonna happen. I'm just a servant at a big company called Disney and I'm happy to have a role and a job. But deep down am I really happy that it's causing people to talk about it and have these kinds of conversations? Yeah, I am.
Botswana Hates This Anti-Gay Preacher, Too
All around the world, people are coming together to stop Steven Anderson from spouting homophobic bullshit in the name of God. I've said it before and I'll say it over and over again: BLESS IT.
LEGABIBO representative Bradley Fortuin said they would on Thursday meet Batshu to deliver a petition against hosting the controversial clergyman. "The petition will be delivered, but I hope our country will take a leaf from our neighbour and do the honourable thing by not allowing him (Anderson) entry into this country," Fortuin said. The community felt that if allowed entry and given an opportunity to preach as he plans to do, Anderson would spread his trademark messages of hatred, homophobia, violence and sexism.