Featured image by Robin Roemer.
Happy Sunday amigx! I've been back from A-Camp X for six (6) days and I have cried for at least four (4) of them! Camp was great for me. The workshops were great, the site was great, an I very casually changed my name to Al(aina)! I love the magic of that place and hope you get to go at least once if you've never been. Even though I'm a little sad, there's so much good stuff and happiness in the world that I can't wait to get into with you!
---
Queer Women are Obviously Magical Creatures
Isabella Rotman is a damn hero! Not only did she get three of the four flags she designed for A-Camp back, she uploaded the designs as prints! That you can buy! Right now!
Hi! I just threw all 4 of my A-camp X flag designs up on @society6, so you can now get them as prints, mugs, notebooks, beach towels etc. No shirts for now unfortunately, S6 didn't have the right colors to rep all the teams. https://t.co/bHnxSQA3qM pic.twitter.com/gUB2Mj7ReG

— 🧜🏼‍♀️ Isabella Rotman 🐍 (@IsabellaRotman) May 26, 2018
We're gonna have lesbian witches on British television!!! This is what Sabrina the Teenaged Witch wished it could've been and I'm hecking thrilled.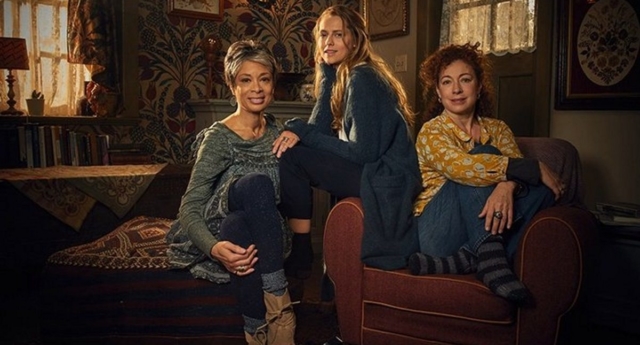 Republicans in Texas are… very nervous about the possibility of the possibility of voters choosing a Democrat for senator and governor. 
Dave Carney, a GOP consultant in Texas since 1993 and Gov. Greg Abbott's top strategist, chortled about "the pot smoking lesbian coalition," as he called this year's Democratic slate.

(On Friday, after this story was published online, Texas Democrats began selling "pot smoking lesbian coalition" T-shirts and other wares, mocking the Abbott camp's concern about their "amazing Democratic slate and big tent party.")
---
Women Who Make Everyone's Life Better
LOOK AT ALL THESE LADIES IN TUXES AT THIS GAY ASS WEDDING!!!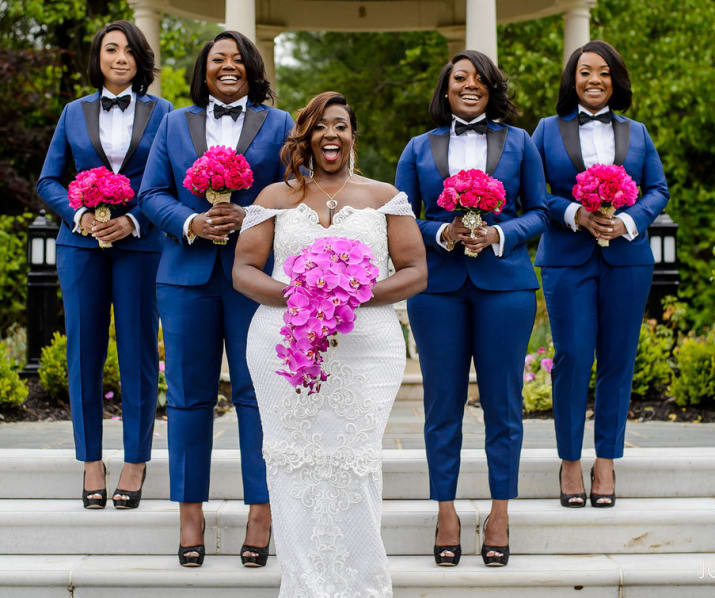 Five Muslim women talk about their goals for Ramadan this year.
Activist Johnetta Elzie talks about what it took to come out to her family.
---
I'm so glad to be a part of this community of people who love and support women! I'm so happy so many cool things happened this week! I'm so happy I had so many good experiences on a hill with a bunch of queers the week before that! I'm so happy you're alive! Happy Sunday pals!