Happy Sunday, gender warriors! I'm writing this week's Funday with Cameron, one of my campers from A-Camp 3.0, so everything is perfect. Eli's also feeling really cuddly right now. What I'm saying is, this is the best Sunday of all time. And I've got the good news to prove it!
Cindy McCain Loves Gay People More Than Her Husband
Cindy McCain petitioned her husband this week for the queers.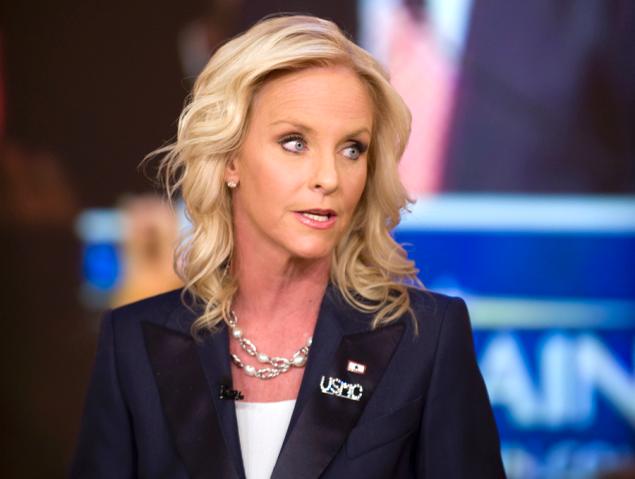 Cindy McCain was approached by a canvasser for the Human Rights Watch outside a Phoenix Staples store on Thursday, when she signed a post-card addressed to her husband, Arizona Republican Sen. John McCain, asking him to support legislation barring workplace discrimination on the basis of sexual orientation or gender identity.

Despite the fact that McCain has voted against the Employment Non-Discrimination Act, Cindy appears to support it.
Canada Wins Yet Again
Alberta opposition party Wildrose voted Saturday to denounce all forms of intolerance as an official party policy.
Taiwan's Got Pride
Tens of thousands of folks showed up for Taiwan's pride parade this year – making it the largest homolicious celebration Asia's ever seen.
Lez Do It, Lez Fall In Love
+ Massachusetts Attorney General Martha Coakley thinks laws in place in Nevada and Hawaii banning same-sex marriage are unconstitutional – so she's leading a coalition brief among states to have them struck down. Talk about a good fight, y'all.
+ Gay marriage should be legal everywhere so that we can always see heartwarming fucking videos of amazing lesbian weddings and love stories alike. This week, I'm fulfilling that desire in all of us with a sweet story from my home state: New Jersey.

Paris Lees Will Overcome
Paris Lees was named this year's most influential queer human in the UK by the annual Pink List, counteracting some of the pain we felt at PinkNews for totally wasting her time. But even more impressive is how she overcame her troubled past.
"I had a lot of time for thinking when I was in prison."

Paris felt like she was at "the bottom of society" but had a vision of who she wanted to be. The vision included giving up smoking, going back to college to do her A-levels, and becoming female. "I put all of it together and it just felt absolutely insurmountable," she says.

"I just thought, 'I'm this silly teenage boy in a prison cell who has made a huge mistake and I want to be this happy person'…"

Paris was living with her grandmother, who died shortly before Paris received her A-level results.

"She died and I just thought, 'do you know what, life is too short. I can't do this, I need to express myself and who I am'."
Wanda Sykes Hits Up Oprah
Oprah wants to learn more about being gay in America – so she's bringing out Wanda Sykes, Total Lesbian, to tell her all about it. And some other people, too. But they're dudes.
Ellen's Bringing the Queers to the CW
Ellen's taking us all the way to primetime, riding that six deuce.
Ellen DeGeneres' production company is set to co-produce Players, a period piece taking place in the mid-century, Golden Age of Hollywood for CW, Deadline is reporting. A Very Good Production, which produces Ellen's show, is in the early stages of production for the one-hour drama, says the online entertainment site.

According to the report, Players is set to be scripted by our friend, out writer Nina Fiore (Alphas) and John Herrera, and directed by Danny Cannon (The Tomorrow People). The plot will center around a young woman who travels across the country to Los Angeles in an attempt to avenge her sisters death at the hands of a Hollywood studio executive, only to find her plans gets complicated when she winds up unwittingly married to a closeted gay movie star, and becomes involved in mob drama.
Ducklings on a Slide
'Nuff said.