Having already penned hit songs for Beyoncé and Britney Spears and collaborated with artists like Angel Haze and Zero 7, Sia has recently emerged as a mainstream star in her own right with the help of singles like "Cheap Thrills" and "Chandelier." Hallmarks of her wardrobe include sculptural silhouettes, monochromatic palettes, and plenty of no-fucks-given hair accessories. Here's how you can dress like Sia — even if you're not up for the giant, vision-blocking wigs.
Capes & Cigarette Pants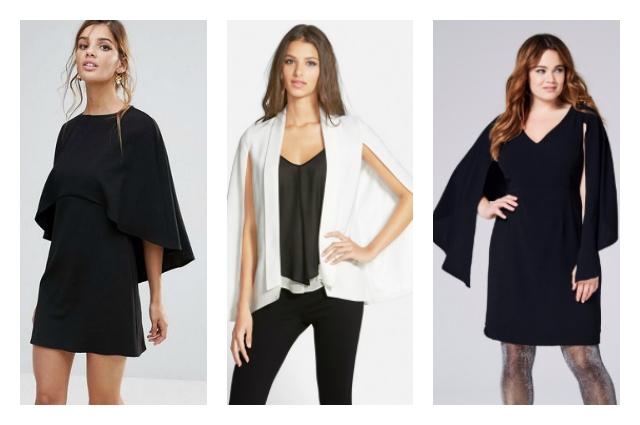 1. ASOS Cape-Back Mini Shift 2. Mural Cape Blazer 3. Simply Be Cape Shift Dress
Sia has worn this combination of shapes on a few red carpets now, and with the Mural Cape Blazer (center) available in both black and white, it's a look you can easily master too. Alternatively, if you want to femme things up even more, dresses with built-in cape details are a killer option.
1. Wildfang Elba Pant 2. Bengaline Cigarette Pants
Not a dress person? In that case, get a load of these skinny, ankle-baring slacks by Wildfang and Simply Be.
Weird Shirting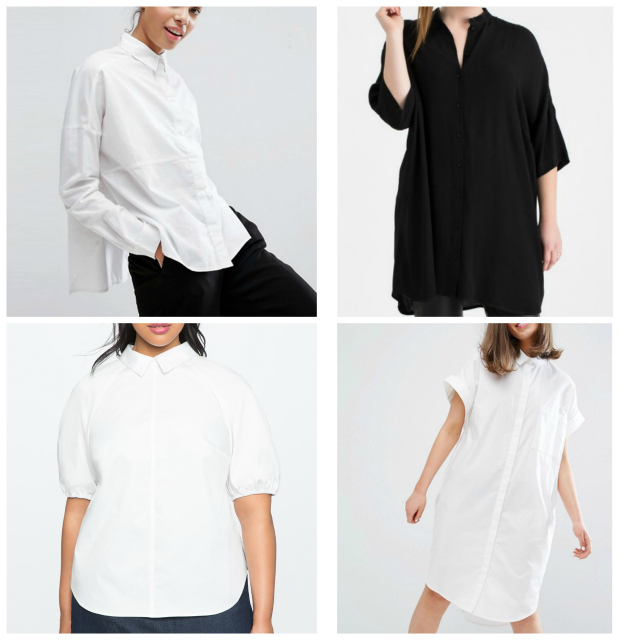 1. Monki Cut-About Shirt 2. Carmakoma Skye Shirt 3. Eloquii Button-Back Puff Sleeve Blouse 4. Monki Short Sleeved Shirt Dress
Not too surprisingly, the singer also seems to like crisp white shirts and shirt dresses that are as strange as she is. Expertly tailored but asymmetrical or otherwise avant garde, the pieces above walk the line between masc and femme flawlessly.
Ruffles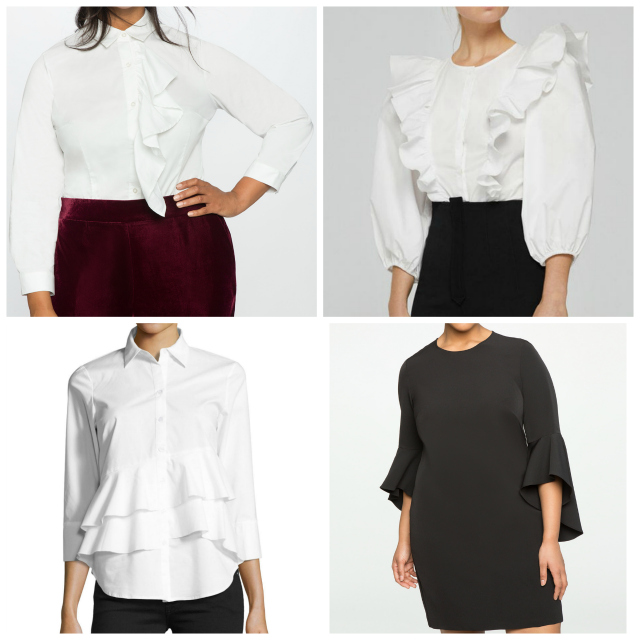 1. Eloquii Cascading Ruffle Bodysuit 2. Mango Ruffled Bodysuit 3. Neiman Marcus Tiered Top 4. Eloquii Flounce-Sleeve Dress
She also knows the impact of a well-placed ruffle, but by steering clear of prints and other dainty details, manages to avoid getting too precious. For her, the look is less Little House on the Prairie, more Berlin art scene wunderkind.
Accessories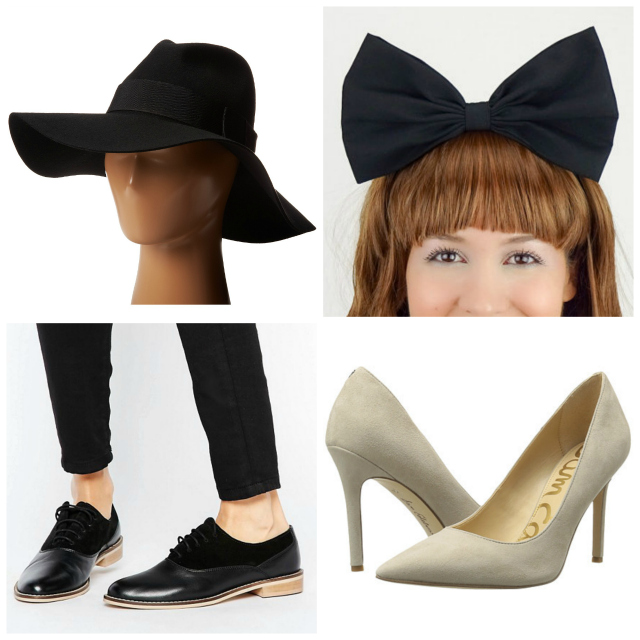 1. Brixton Piper Wide-Brim Hat 2. JuicyBows Alice In Wonderland Headband 3. ASOS Make It Up Leather Brogues 4. Sam Edelman Hazel Pumps
As for the finishing touches, Sia's no stranger to big hats and even bigger bows. Footwear-wise, she seems partial to pointy-toed pumps (the ones above are available in a range of colors) — but if they aren't your thing, a pair of simple brogues would look smashing as well.