feature image from Shutterstock
---
Alright, alright. The tofurkey is in the oven, stockings are chock full of all-natural Hurraw lip balms and you've settled in the living room. It's the perfect time to snuggle up with loved ones to take part in one of my favourite bits of the holidays: watching the Yule Log. Now I know that a burning log of wood on a TV screen doesn't bring the same warmth as a real, live fireplace but there is something oddly comforting about watching a loop of a fire for a solid 4 hours. You can grab some cookies, whip up some boozy eggnog and catch up with pals. Or just take a nap.
What exactly does one wear to sit still for a solid afternoon? I'm glad you asked.  Keeping in mind that the key here is comfort, ease is the name of the game. You can style a warm sweater with a laid-back cardigan or coat over top, some stretchy skinnies and a soft silk collared shirt. Textiles which will keep you warm (since that image of the yule log isn't going to radiate any heat) and are also easy-going are my picks for this yuletide activity.
---
For me, I like to layer up in soft knits. My current leanings seem to be mohair sweaters and woolen outerwear, with a dash of dapper via a collared shirt. Lace up boots are a steadfast and classic choice, but I'm also loving a oxford Dr. Martens shoe lately. I find they add a necessary element of teen angst along with the opportunity to show a little ankle too.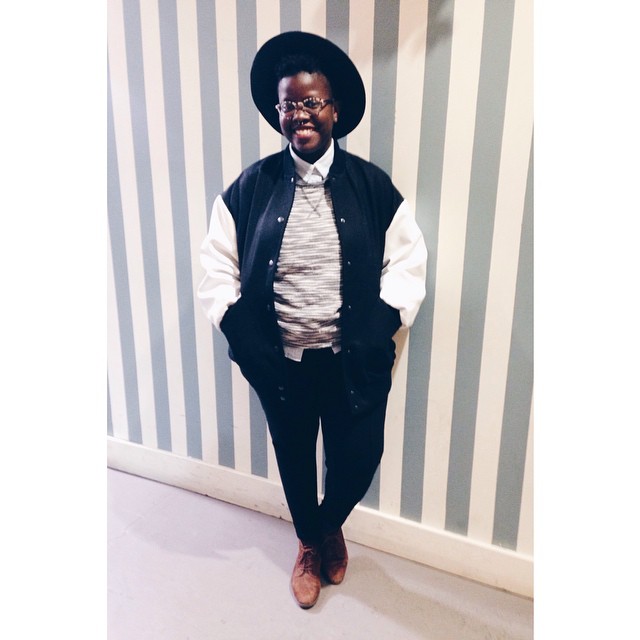 So, pals, there you have it. I plan on gettin' realllll cozy at my mom's house, perhaps in the warmth of her real fireplace. You can bet I'll be in some variation of this grandpa steeze. What are your yule log plans?