Straddlers it is almost summer!
Which means it's Spring! As the weather is warming, I've been thinking a lot about wearing less clothing, adventuring and/or doing nothing, and girls…you know, the things summer has traditionally always been about. So I was thinking of stylish ways to wear a relaxed/active look. Because I think active relaxed is totally a look worth exploring. Somewhere in time, probably around the 7th Land Before Time movie, sweatpants, sneakers, and t-shirts became signifiers of an "unstylish" human being. Well I think that's a load of crap. To some extent. So without further ado, I present to you looks inspired by the cute athletic girl you may or may not be/have a crush on.
Now, the hottest way to wear sweatpants is definitely with a bikini top. But besides that, there are a couple easy tricks to making sweatpants look extra good, like rolling up the bottoms and wearing them low with some sweet boxers/ boxer briefs.
[From Blue & Cream]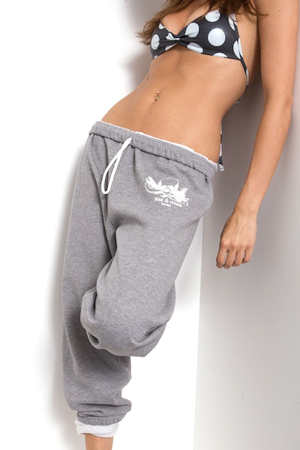 [From Aviator Nation]

Also recommended are these Armani Exchange Eagle Lounge Leggings. Check it!
Like everything else that is created long, it can be cut and made short. You know, just for ultimate cut-off coverage. Like ideally your dresser drawer will be filled with things that once were pants.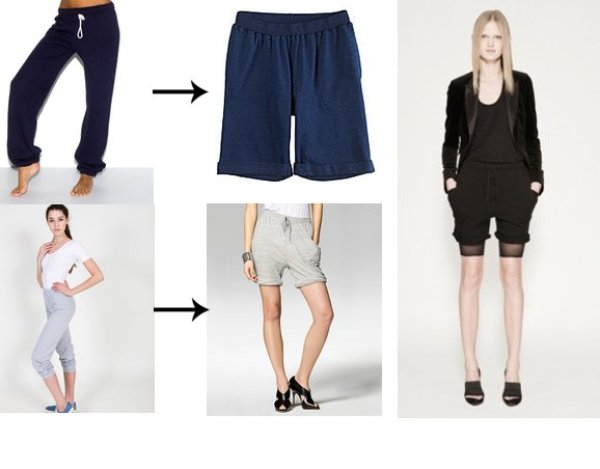 Feel free to climb many trees and explore many caves in these–this way, when they rip, you can either be one of the first to rock a pending ripped-sweatpants fad or you can sew on funky patches…and with your vans that look like sneakers, or hey maybe even some classic high tops …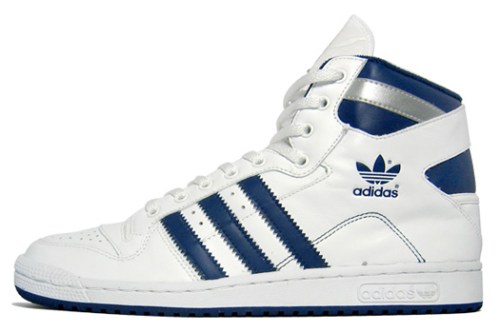 [Nike Decades]
You can complete the athletic/bohemian look you've always wanted.
Also, sweatshirts with shorts is one of my all time favorite looks. It's right up there with fedoras and blue blazers with gold buttons. If you're like me and have ridiculously thick thighs and hips that don't lie, your nicely insulated legs probably don't get cold as fast as your arms. (No? Just me?) Thus I find this look both logical and super cute.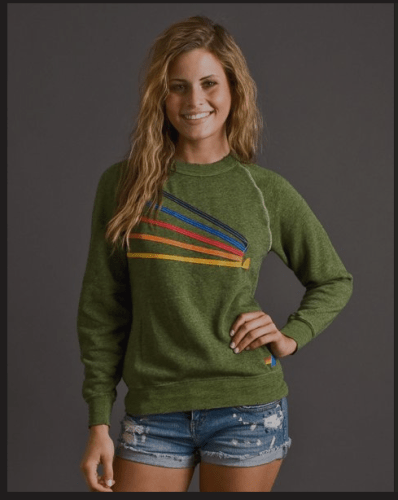 Look how happy she is! These are also from aviator nation.
Besides layering tank tops, I really love wearing boys' sleeveless tops. For the most part, they fit far more comfortably than the cling-to-your-skin "girly" tank tops. Though 90% of the time I do take scissors to them and make a lower-cut v-neck. A bonus of this look, too, is that you can rock this style for less than it would cost you to get a large popcorn and cherry/blueberry hybrid slushie at the movies.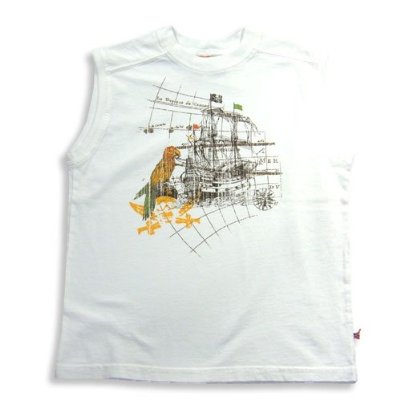 You can totally get this shirt and others from Amazon.com and another super awesome bonus of wearing boy tank tops are all the cool words that usually go along with them, like: SURF and ROCK AND ROLL and ROBOTS. In the above picture, a dinosaur is about to commandeer a pirate ship.
Finish off the look with some sweet desert-inspired shoes that are like sex for your feet and you're ready to, you know, mountain board down some sand dunes or whatever it is you're into. Painting cacti? Making dream catchers? All of the above? Sick, girl, live your life.

[Ohhh heyyyy Lacoste x Bodega tag team.]
Can't fit into anything even remotely little boy related? Don't worry. Remember pinnies? Or practice jerseys in general? Well they're here for you and me and her.
This is what really inspired this whole article so story time! It was a beautiful day and my friend and I were sitting out on one of those hills people like to flock to when it's warm and we saw a group of guys and gals running around in all different colored sport jerseys. Although it was unclear whether any of them actually played for these various teams, they all looked so happy and free that no one seemed to care.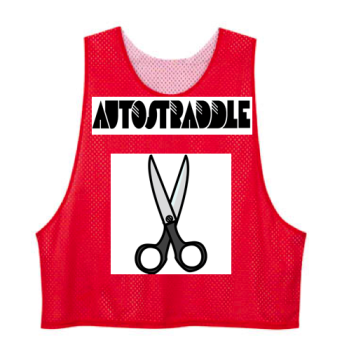 If you're into the middriff style that's (re)dawning, feel free to cut it/buy it so that's it's conducive to your skin-showing desires. You can also customize them any which way if you're going to buy them for serious online. Like with your last name and everything. Ideally mine would be for the Havana Ice Hockey team "Mas Cervezas". Also, jerseys have cool arm holes. I particularly love low-cut arm holes because I think the whole, you-can-see-my-bra/side boob, thing is really endearing. I basically endear you automatically if I can see your bra.
And if you're like me and are planning on playing a lot of mini-lacrosse on a beach in Mexico, you might want to invest in some serious boat shoes (or these "Yachtt" boat shoes from Steve Madden) to go along with your sweet sport jersey.
EL FIN. GO FLY A KITE AND DO A CARTWHEEL.