Ah yes, summer, statement-making time! Give these shades a try for a retro yet updated look that can help boost your DIY street cred.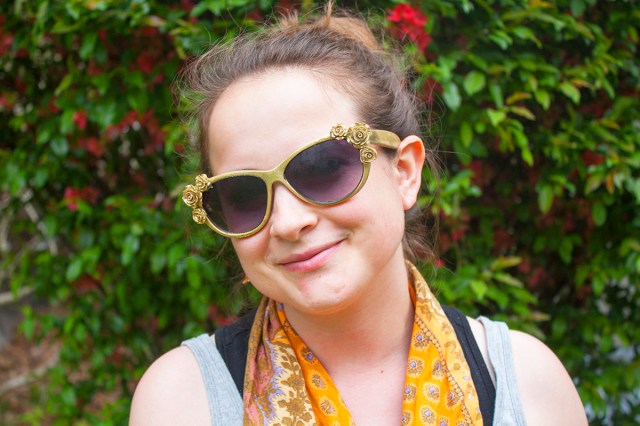 Can't you just see these with a kick-ass Instagram filter laid on?
---
Sparkly Flower Sunglasses
You will need:
1. Carefully pop the lenses out of your glasses. Set them aside.
2. Spray paint one coat of metallic gold on the frames and flowers (How smart is Hansen, btw? I now do all my spray-painting inside a cardboard box). Let dry completely. Add another coat if you need to to make sure the frames are totally covered.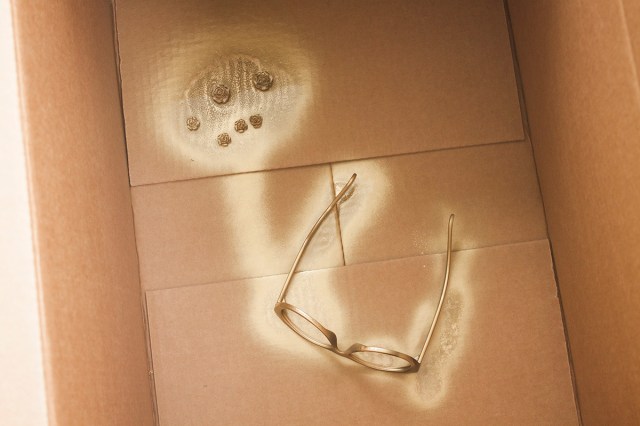 3. Spray paint the gold glitter on the frames and flowers. I've used this spray paint a couple of times in the past, and I've found it lands the most glitter when used in short bursts. Apply as many coats as you want (with dry time between each) to reach desired level of bling.
4. Using your hot glue gun, attach the flowers to the end pieces.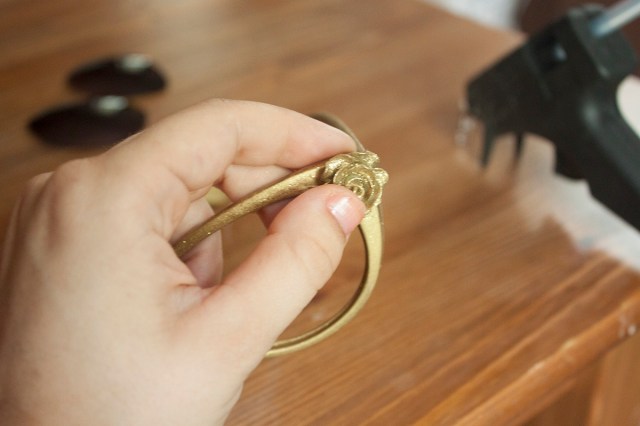 5. Pop your lenses back in and you're done!