Even if you're a fully grown, sexually prolific queer, you probably still have questions about sex. Most of us didn't receive adequate sex education, and some of us never received any sex education at all. Even when sex ed is part of a school curriculum, classes tend to focus sexual health and reproduction, leaving topics like sexual pleasure, relationships, queer sex and consent off the table. Our ongoing adult sex ed requires a little research. These books on queer sex address the questions you didn't get to ask in health class.
How do I flirt?
How can I find a masturbation technique that works for me?
How canI improve my hand sex technique?

In the first section of Girl Sex 101, author Allison Moon lets us know exactly who this book is for with statements like: "When I say women, I mean women, which is you, if that's you," and "Not all girls have vulvas, and not all vulvas have girls." Moon launches into the basics of sex with an animated and approachable tone. In the areas where Moon lacks personal experience, she harnesses the power of her sexpert pals, featuring sections written by guest stars like Nina Hartley, Jiz Lee and Julia Serano and illustrations by kd diamond. Read more life-changing tips from Girl Sex 101 here!
What's "muffing" and how do I do it?
Can I get pregnant when I'm taking testosterone?
Will my experience of sexual pleasure change after I start taking hormones?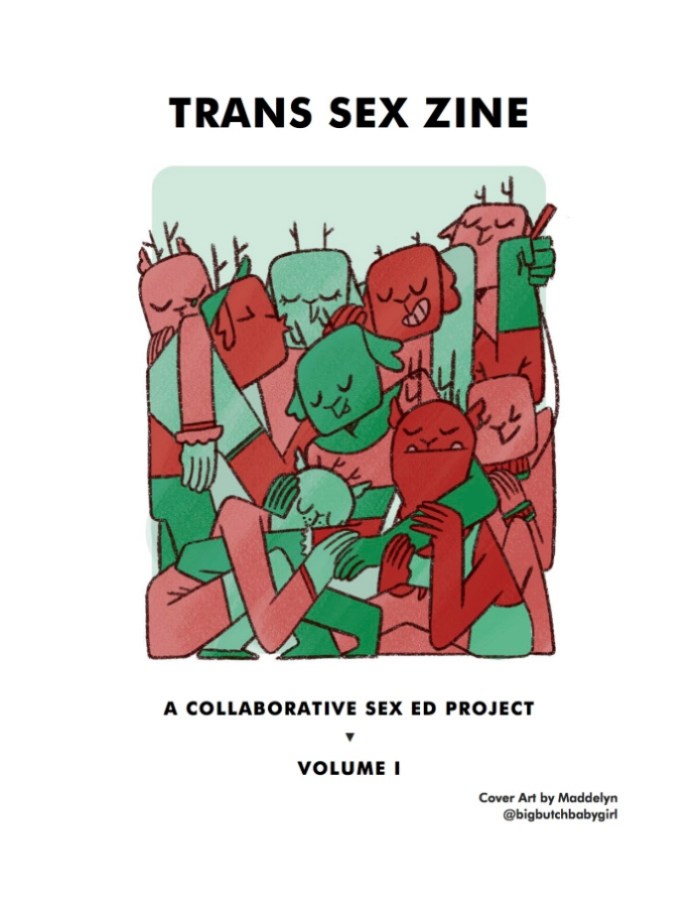 This collaborative sex ed project by and for trans and gender non-conforming people offers personal narratives on trans-specific sex acts, kink, fucking while physically transitioning and more. Both issues are available online, and you can download them for free!
How should I communicate with my disabled partner about sex?
How do I communicate with my personal care attendant about my sex life?
I experience chronic pain. How can I make sex more comfortable?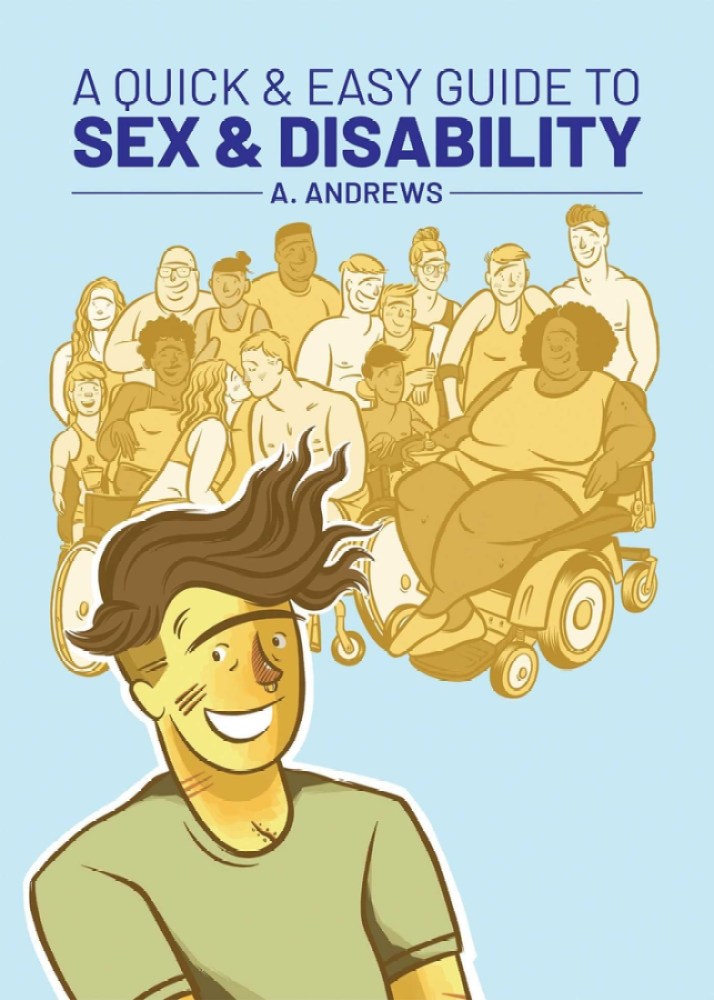 Using gender- and body-inclusive language, this comic book by A. Andrews busts myths about sex and disability. Andrews serves as the book's enthusiastic narrator ("First, we set the record straight: Disabled people are HUNKS!"), walking readers through frank conversations about sex toys, communication, and more. Read an interview with A. Andrews about the book and their online guide to sex & accessibility!
Is anal sex supposed to hurt?
Do I have to douche before I do butt stuff?
How the heck does anal fisting work?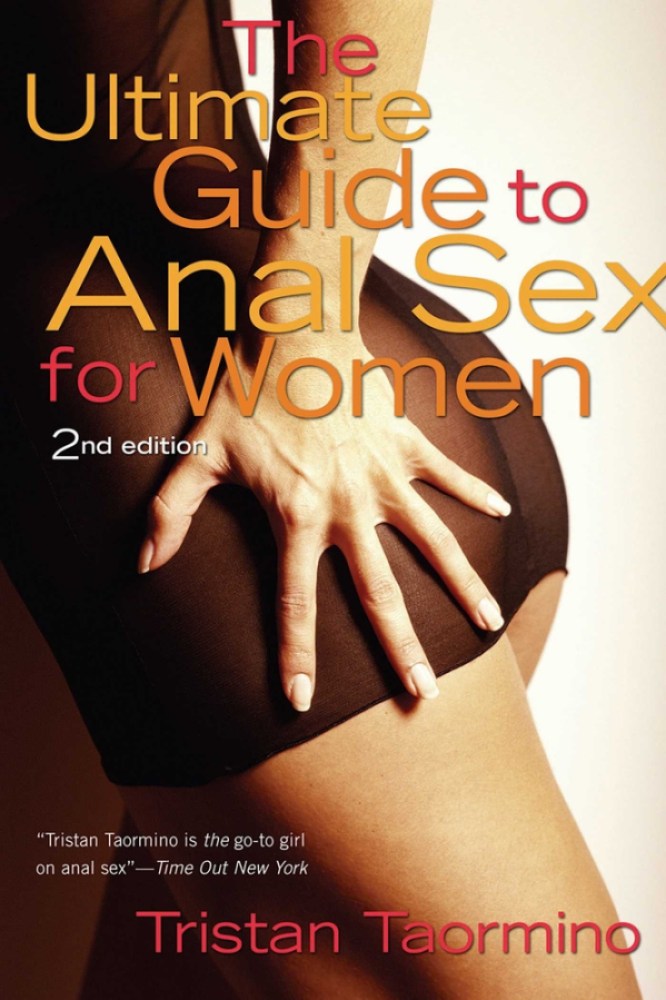 From anatomy to butt bondage, renown queer sexpert Tristan Taormino will tell you everything you need to know about ass. The information in this 1997 classic holds up, which is why I've included this book on the list, but heads up: the gendered language can be hard to ignore.
What is radical self-love?
How can I stop worrying about how my body looks during sex?
How can I support a partner who's struggling with their body image?

This book isn't specifically about sex, although it does include a section about masturbation as an expression of self-love. In order to experience the pleasure of sex, we have to be fully present in our bodies, and in order to be present in our bodies, we have to accept them as they are. The Body Is Not An Apologyinvites us to overcome harmful thought patterns and reconnect with ourselves.
How do I negotiate power play?
How can I safely engage in rough sex?
How can I use role play to explore my sexual fantasies?

This kink anthology features writers from all kinds of gender identities, sexual identities and kink identities, creating a well-rounded introduction for folks exploring the erotic edge. Ignacio Rivera's essay on age play, Mollena Williams' essay on taboo role play and Midori's essay on the art of feminine dominance are particularly engaging.
How do I practice safer sex?
What does "virginity" actually mean?
How do I incorporate toys in my sex life?

This collection of quick n' dirty facts provides an easy-to-read overview of sexual health, anatomy and relationships. This book is ideal for teens and adults who lacked adequate sex education in their youth. Read more about Zoë Ligon's Carnal Knowledge!
What's the best position for giving oral sex?
Which sex positions are comfortable for people with bigger bellies?
Which sex toys offer the most reach?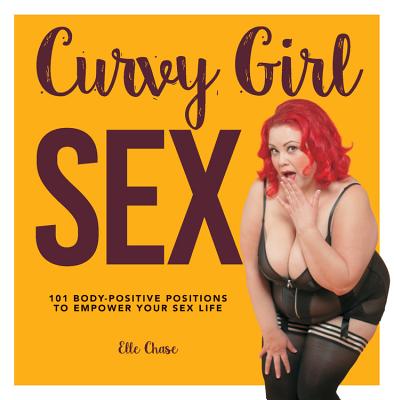 Part body acceptance manifesto, part sex position guide, Curvy Girl Sexis filled with creative ideas. You don't have to identify as a "curvy girl" to appreciate these sex positions. Each one includes identifying icons indicating whether the position is "strap-on friendly," "easier on the giver," "easier on the receiver," etc., making this resource easy to navigate.
How do I sustain desire in a long-term relationship?
How do I manage mismatched sex drives in a relationship?
How do I maintain my own identity in the context of my relationship?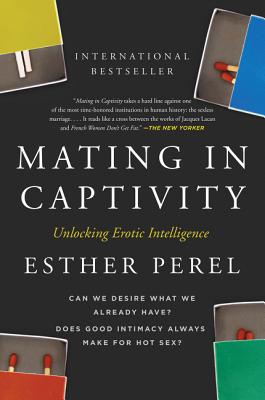 Drawing on more than two decades of experience as a well-known couples therapist, Esther Perel explores the tension between our need for security and our need for freedom within our romantic relationships. This is an ideal book for cohabitating partners and partners who are in it for the long haul.
What's affirmative consent?
How do I know if someone wants to have sex with me?
How do I ask for consent in a way that doesn't feel awkward?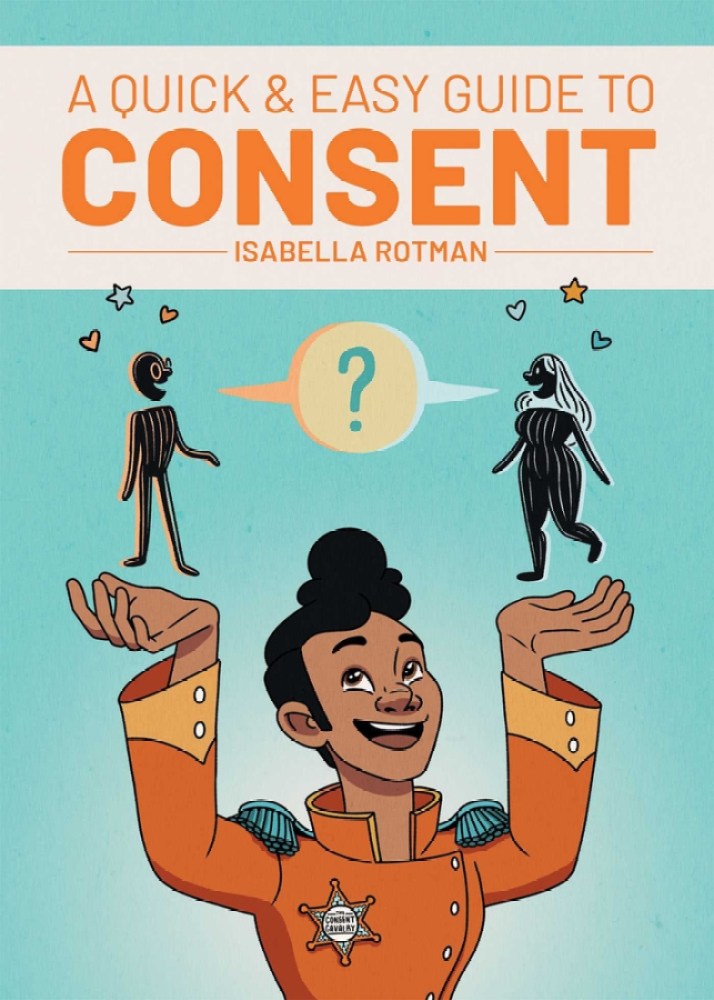 Most of us understand that consent is important, but we're still unclear on how exactly it should work. Scarleteen Artist In Residence Isabella Rotman and illustrator Luke Howard take us on a fun (and sometimes funny) romp through sexual communication. The fictional leader of this learning journey is "Sergeant Yes Means Yes," who teaches readers how to ask for what we want and set boundaries that honor our desires and our safety.
How can I naturally balance my hormones?
How do the phases of my menstrual cycle affect my sex drive?
How do I track my menstrual cycle?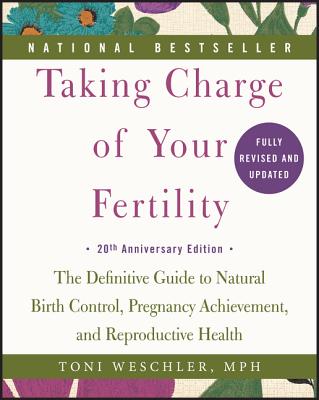 If you can get past the aggressively gendered language, this enormous book is the ultimate resource for people with periods and their partners. If you're trying to get pregnant or if you just want to understand how different phases of your cycle affect your mood and sex drive, author Toni Weschler will guide you through all the nitty gritty details that you never learned in school.