How the hell do we shop for people who love yoga wine parties and talking about Tinder? Use your gay sensibility to upgrade hetero lives. Your loved ones will thank you for spreading the holiday queer.
Enjoyed across cultures and orientations, guacamole is an essential dish at any social gathering. Thanks to Queer Eye's Antoni, the "food expert" who almost exclusively taught the show's subjects how to smash avocados, guac is gay now. A designated guacamole bowl will make Aunt Jean feel as fancy as the Fab Five.
---
Mad Men spawned a generation of straight folks hungry for fancy barware, but we all know that queers own the concept of ambiance. Help your boss achieve "happy hour queer chic" with stainless steel ice cubes for her post-work cocktail.
---
For Your Aggressively Supportive Mom: A Pronoun Pin ($10)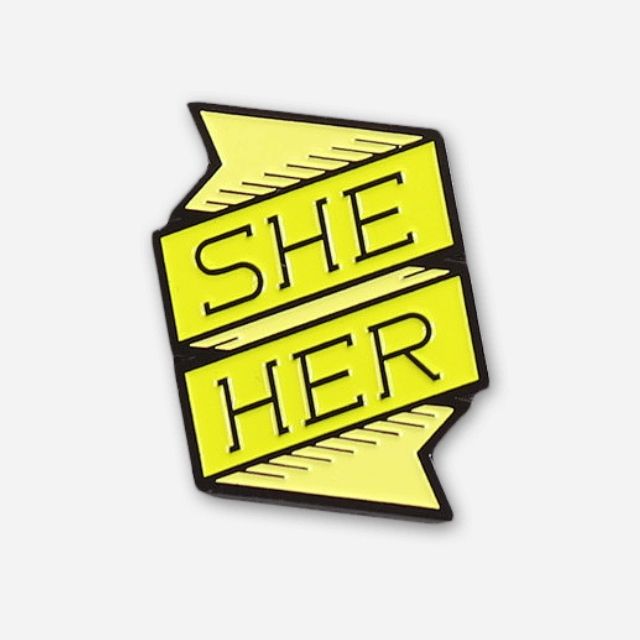 If you have the kind of mom who runs the local PFLAGG chapter and breaks out the pride decorations every June, she'd probably love to share her pronouns (but make it fashion).
---
For Your Single BFF: Sextrology ($17.14)
If your best buddy is going to heterosexually date, she can at least be queer about it. What could possibly be more queer than finding a soulmate with help from the stars? This information in Sextrology by Starsky + Cox could save your buddy's straight dating life. Asking a potential suitor about his rising sign will be much more enlightening than listening to him talk about how much he loves Guy Fieri.
---
As Megan Rapinoe said after the US claimed the Women's World Cup, "You can't win a championship without gays on your team." Help your straight fitness buddy win every workout while repping the gayest team since the Sailor Guardians.
---
For Your Environmentalist Cousin: A Bidet ($34.95)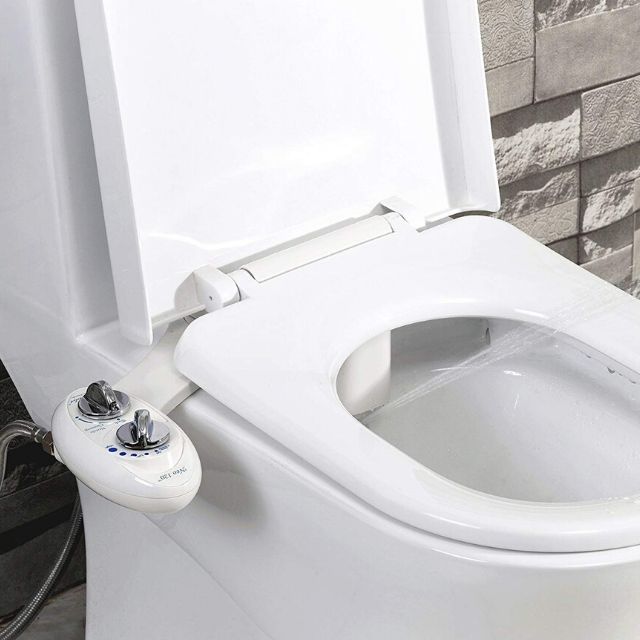 Using less toilet paper will save a few trees. Maintaining a clean booty will inspire possibility.
---
Every dad loves a project. While there's nothing inherently gay about sauerkraut, radical faerie author Sandor Katz takes the reader on a decidedly queer romp through the practice of fermentation and its history. Within a few months, you'll be enjoying your dad's homemade sourdough while he waxes poetic about microbial coexistence.
---
For Your Fashion-Forward Grandma Who Is Obsessed With Her Dog: Pup Socks ($24.95)
Queer people treat their pets like they're gifted human children. That's something grammy can get behind. Send in a photo of your grandma's precious Yorkie and Pup Socks will make custom stockings featuring Gigi's fluffy face.
---
If your brother is still coughing from this year's case of "playa lung," he probably needs a stylish bandana for Burning Man 2020. Make sure you teach him about the hanky code before his new gift ends up in his back right pocket.