Saudi Arabia is, to say the least, a man's world. In fact, it's consistently ranked one of the worst places for women worldwide. Women in the region require permission from a man to marry, divorce, or travel. It is illegal for them to drive a car. 60 percent of college degrees earned in the region — including PhDs — are awarded to women, but only 15 percent of the workforce is female. Conservative religious customs and old-standing tradition and law have rendered Saudi women almost powerless, and despite small gains, they remain far behind in their recent efforts for equality.
But when the government expressed an interest in increasing women's civic and economic participation in the kingdom — granting women voting rights and instructing employers to open more employment opportunities up to women — a small crew of businesswomen made plans to leave, rather than stay. Instead of working to fit into a world created almost entirely to exclude and silence them, they planned to construct their own cities. And one of them will be finished next year.
Hofuf is home to an industrial site set to be completed next year and created entirely for the purpose of employing women. The site's placement in Hofuf puts women in a major Saudi urban center; located close to residential neighborhoods, it is possible for women to commute. The development will create a multitude of opportunities for women while appeasing the longtime tradition of sex segregation in the region  and the social customs that often make it impossible for a mixed-sex workplace to be efficient, safe, and successful.
The proposed site, perhaps unsurprisingly, has garnered a lot of controversy. Homa Khaleel wrote a scathing piece on the proposed cities in the Guardian. She finds them to be, simply put, an unthinkable option:
But how can further segregation be expected to solve the problems caused by discrimination? It takes a peculiar leap of logic to think the answer is instead to build whole new cities where women who choose to have careers can be herded. Would this be seen as acceptable, even progressive, if the cities were there to house workplaces for people of one race rather than one gender? But where are the voices calling for an end to the country's discriminatory practices? There has been none of the broad support that would have ensued had the segregation been along race lines. In South Africa such segregation was the basis for a worldwide boycott, yet Saudi Arabia is merely seen as an "exceptional" place with a different culture.
Clerics will say that Islam does not allow women and men to mix at work, while the rulers explain that segregation is part of Saudi culture. Yet Islamic feminists have pointed out time and time again, that the prophet Muhammad himself was married to a businesswoman – with no need to hide in an all-women city. A culture that does not just segregate women, but enshrines in law that they are second-class citizens is hardly one worth preserving.
But for the 65 percent of Saudi women who desire financial independence, the 75 percent who remain unemployed, and the women under 25 who yearn to make good use of their degrees in the foreseeable future, a single-sex city may be just what they need.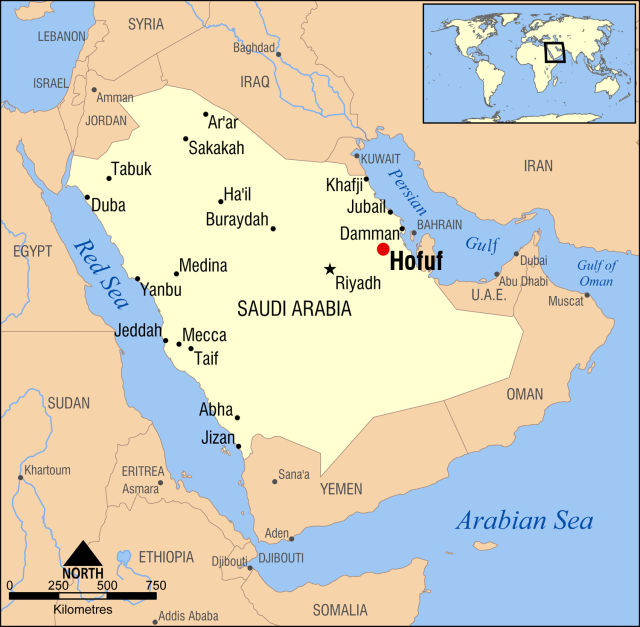 The first of five planned women-only cities, Hofuf alone will offer 5,000 jobs in textiles, pharmaceuticals and food-processing, as well as opportunities for women to be at the helm and finally see women-driven product lines. The Saudi Industrial Property Authority, called Modon, released a statement from their deputy director general saying "women can demonstrate their efficiency in many aspects and clarify the industries that best suit their interests, nature and ability" within the city.
Hussa al-Aun, one of the businesswomen who proposed the series of cities to Modon, said it was "essential to cut unemployment among [the kingdom's] female graduates." Women working in the city will also be offered training and and opportunities to further develop their talents.
The implications of Hofuf have yet to be fully recognized, but from a historical standpoint, this could be the first step towards turning Saudi Arabia on its head, or on its elbows, or on its knees. In a region where women have historically been oppressed at a very extreme level, an entire city devoted to their potential and ambitions seems like it could be a major step forward for the women involved, although what it will mean for the future of Saudi Arabia as a nation remains impossible to predict. In the wake of the accepted proposal for the site, academics and journalists alike have harkened back to Jim Crow, arguments about same-sex education, and the failing logic of a segregated city. But that isn't wholly fair. After all, same-sex education in America might not be our ideal now, but Wellesley and the other sister schools exist because at one point, the Ivy League was a big treehouse with an obnoxious "no girls allowed" sign attached to the front. At one point it was impossible for American women to get an education comparable to that of presidents, business owners, and other breadwinners — so they simply made their own space to do it. Sometimes you have to stop waiting to achieve equality alongside your oppressor and you have to pack up and go.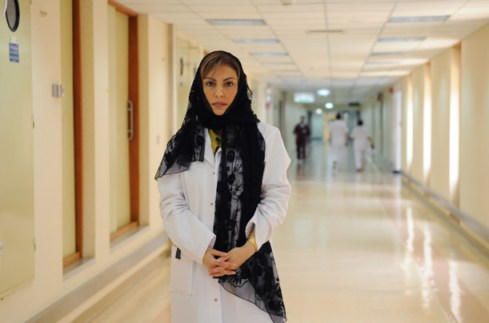 Achieving equality alongside men may not be possible for Saudi women at this point, who exist in a climate where they are policed socially as well as legally to remain silent, subordinate, and inactive — but they desire it. Hofuf is an opportunity for Saudi women to show their families, peers, and leaders that they have tangible skills and ambition, and at this point in their movement that seems a necessary step in order to create change in their benefit within the region. The idea that women have to prove to men anywhere on this planet that they have worth is frustrating and stupid, and we are right to react with confusion and anger at the premise that it is the only way. But that doesn't change the fact that it also isn't a novel concept, and that women still have to do that here.
Saudi women do not have time for gradualism. The kingdom which they call home is freedomless for them. Why should they continue to wait for slow political progress, and trust in individual public figures for their own liberation, when they can just pick up and go? Saudi women do not have time for gradual progress — but now they have the opportunity to explain and exhibit why it never made sense to wait in the first place.