---
Coming Out Day isn't till October, but this August wants you to start early. Leo season is arriving in full command of its lushness, and encouraging us to emerge, radiant and refreshed. Cancer season taught us it was okay to retreat and recalibrate. Sometimes getting quiet, going inward, taking a break is the best medicine. We've spent a month in the turbulent waters and we've learned what they could teach us this time. Now, it's time to come out and bask in the sun. The astrology of this month is bright, expansive, and optimistic. There is a veritable rush of energy after some of the soupier and sludgier times of earlier this summer.
For our tender queer hearts, this Leo season is a time for getting bolder. Celebration may feel more available for some of us than others, but for all of us this month brings a current of welcome relief. What has been murky will become clear. What has felt stagnant will start moving. What has kept us hiding will draw us out into the open, into the sunlight, into each other's arms. It might feel complicated to do this during times of emotional or political turbulence — there is so much to fight and grieve in the larger world right now. Remember that working with the astrology of the month means working with the full range of human expression. We'll need to be in touch with our wholeness to not only survive but transform this world. That means having access to joy, even as we grieve. That means knowing that celebrations must happen alongside times of mourning. Leo season teaches us to love what is alive in us, and what connects us to each other, from our hearts.
Leo season is always a time to pay homage, to offer up our adoration of each other, of our own sexy selves, of our queer heroes. Flowers, honey, glitter, leather — you know how you do it. This month brings Jupiter, gay cheerleader of the cosmos, out of retrograde on the 11th, giving us all a whoosh of renewed faith in ourselves and our relationships. With most of the planets hanging out in Leo till the 18th, we've got permission to let ourselves be vulnerable, to trust that we are lovable, to trust that we belong—and to make room for so much more love in our lives, to extend our circle of welcome and belonging to those who need it most.
With the reverberations of Cancer season and its eclipses still bouncing around us, it's time to dance.
I am also SUPER EXCITED to announce a Leo-season scheme I've got in the works for August. This month, I'm offering a chance to get a free Relationship Reading and Astrogram, and to have your story shared on my Instagram feed. I know a few of you Leo queens are ready, but I want you shy ones to step forward, too. We'll work together to create your story, and you'll have final say over what gets posted. I get so much joy witnessing and supporting your relationships, I want to spread that joy around. We may have our gay drama and we aren't free from the same internalized problems as the rest of the world, but at their best queer relationships are the most beautiful thing on this planet and I genuinely believe they will free us all. So, if you are a queer of any kind and you are in a love relationship of any kind (romantic, platonic, queer families, creative collaborators, etc.), this offer is for you. Full details about how it works and how to submit here. Don't be shy! I want to hear from you!
I've also got a few spots for readings in August, so holler if you just want to talk about your chart and what it all means: www.flaxandgold.com. And as always, for these relational horoscopes you'll get best results reading your Moon and Venus signs first. Have fun out there, cuties!
Aries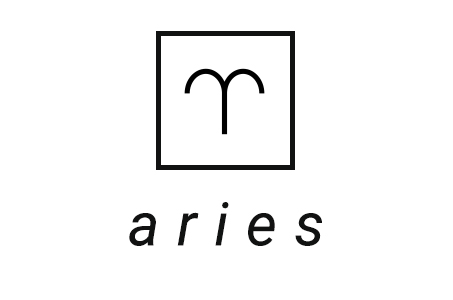 You couldn't ask for a better time to fall in love—with a new boo, with an old boo, with yourself, with your friends, with your garden… it will be hard not to see the whole world through heart-shaped glasses right now. As someone who needs regular periods of renewal and revitalization in your relationships, you're sometimes scared you'll lose people as you pursue the path you need to. But with this month's bountiful and generous energy, you're more likely to woo them into a wild new adventure with you.
Celebrate: Your ineffable charm. How beautiful you are to those who love you. The kind of love song only you could write. The courage it takes to show up open-hearted in this world.
Expand: Your horizons. Your travel plans. Your interest in long-distance or unfamiliar relationships.
---
Taurus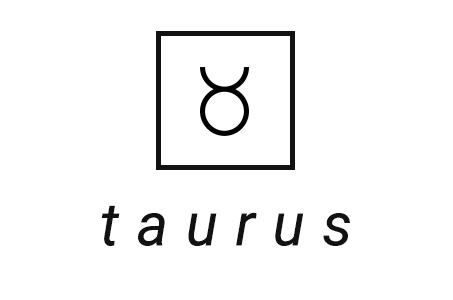 All this Leo activity can be a little exhausting for the Taurus heart. You have permission to still be slow right now—but slow like someone sauntering on roller skates in self-content circles while the show-offs zip past, or slow like someone peeling their sweaty clothing off piece by piece and carefully scrubbing the sand and summer dirt from their skin. Things might be a lot right now, but you get to luxuriate. You get to set your pace. Make room for joy, but don't let it knock you over.
Celebrate: Knowing that you belong. How you are held—by friends or family or homes or landscapes and especially by your own body.
Expand: Your willingness to heal from sexual wounds. Your faith that pleasure and intimacy don't always bring pain or abuse. Your capacity to transform toxic cultures around sexuality, pleasure, and body positivity.
---
Gemini
As much as you love the newest new, this is a month about appreciating what you already know. There is hidden richness in your own life story that you haven't fully appreciated yet. If you've been waiting for the right time to write it all down, or tell it on stage, or pitch a project, or tell that dreamboat queer what you really, really want — the universe is saying now, right now, this month, ideally before the 18th. This is a month to make the choices you've been putting off, and then figure out what happens when you try to stick to them.
Celebrate: All the stories you know. All the jokes you've heard. All the ways you can woo someone with words. How you shape the world in your retelling of it.
Expand: Your willingness to choose someone and be chosen. Your trust in seeing each other clearly. Your commitment to sticking it out when it's worth it.
---
Cancer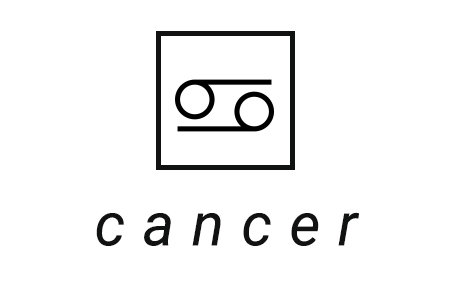 Congratulations are in order, my Cancerian friends. You're on a path of intense learning throughout this year, and into next summer. You know how to go deep and feel things, and the eclipses are helping you train for the emotional Olympics: Cry, release, recover, repeat. This is actually an incredible strength you're building right now, so please please please don't hate on yourself for being a gifted feeler of the world. And congratulations are also in order because this month you get to chill out and recognize what you've accomplished. You are building strong foundations right now, even if they look precarious. Relationships are going to reflect this — the ones that recognize your strength will keep get easier and more stable. The ones that want to see you as weak are going to fall away. But the best news is your relationship with yourself: as you see your own strength, you're building deep trust with yourself. Don't disrespect what your intuition knows.
Celebrate: What you get to keep. What isn't about to slip away. Knowing your foundations are strong. Knowing who's got your back.
Expand: Your intimacy with your hardworking body. Communication between your mind and your muscles, your breath, your heart. Your love of your imperfections and injuries. Your faith in healing being a never-ending process that's valuable, even so.
---
Leo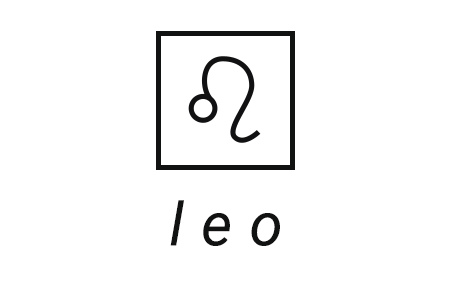 Oh, what a joy to be a Leo (or have a Leo Moon or Leo Venus or Leo rising…) right now. Your magic is deep this month, and you'll have more opportunities to be working it. This is a month to be brave, and to come as you are. Melt hearts. Melt your own heart, first. Know that your super power is the capacity to love humbly while being too proud to take any shit. Know that with this much Leo activation going on right now, you might slip into shadow-side Leo, so guard against any false displays that will only leave you feeling hollow. Risk being recognized in your fullness and complexity. Trust you will be forgiven for ways you haven't yet healed, as long as you understand the way back to loving connection.
Celebrate: What you are. How you exist in relationship, always. What it means to be vulnerable and also in your full power.
Expand: Your self-expression. How loud you get to be. Your confidence in reaching out. Your joy in shining as brightly as you can.
---
Virgo
The magic of this month is working for you in ways that might be a little less visible — but no less powerful. This is a month when your imagination comes alive, when whatever's been feeling blocked in your heart begins to open. If you've been closed off, this energy invites you to remember the connection you always have. You don't have to work for it, either. You are being held by the Earth even when you feel like you have to hold up everyone else around you. Ideally, this is also a time to receive some steady love and support from the people you consider family. Don't be afraid to ask.
Celebrate: The worlds you dream of. Hidden sources of support. The power of your imagination in helping you create what comes next.
Expand: Your circle of intimacy. Who you treat like family. How your home can hold you. What helps you feel grounded.
---
Libra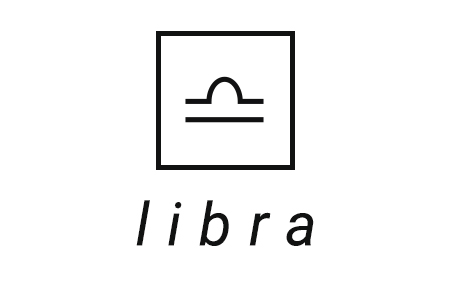 I'm not going to say this month is like a sweet breeze that carries you along, effortlessly, as though you were a glorious gay sailboat on a clear summer's day. But if you find yourself resonating with that imagery this month, I wouldn't be surprised. And you might notice that what feels like a warm breeze wafting you forward is actually the network of mutual aid and love you've built with the people you've helped through hard times, who are now able to return the favor. Let them buoy you up. Don't be afraid to take up space and share your voice. It's your turn, right now.
Celebrate: Everyone who's helped shape you. The songs that carry you. The movements that inspire you. Your place in your piece of history.
Expand: Your voice. Your feedback. Your praise and critique. Your offers and requests.
---
Scorpio
This month brings a bright, sparkly energy that can make you feel a little uneasy. You may love some shimmery things, but you trust the depths more than the surface. For you, the bounty of this month comes more in a sense of accomplishment: noticing how you've grown into yourself. Acknowledging what you've learned, and what that means about the choices you're making now. Best of all, this month gives you permission to soak up the kind of energy that helps you move from "Trust no one + be ready for the next crisis" to "What a pleasure to be alive, I could definitely get used to this." Even if you only move a few notches over on that spectrum, be open to opening up a little more.
Celebrate: How you've aged. What you've taught others. What you've learned from them. How you're stepping into the wisest version of yourself yet.
Expand: Your relationship to what nourishes you. Your deep self-love. How you show up well-resourced.
---
Sagittarius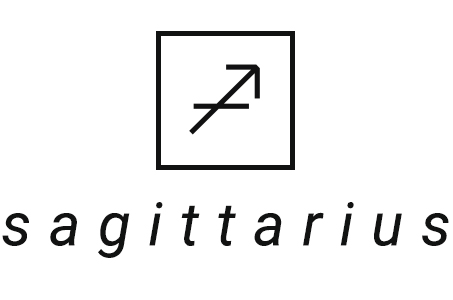 I would say you'll be breathing a sigh of relief right now as your ruling planet, Jupiter, stations direct — but you'll be too busy zooming full speed ahead to be bothered with hanging about sighing. A common Sagittarius problem is "Wait, how many lives do I get? Can I do ALL these things? Can I have ALL these relationships?" and this month, you're finding out that you can definitely connect more, with more people, more often, from the heart. Those of you who hold multiple identities and move between many social categories and groups — this is your time to shine. You're bringing needed medicine and perspective to each group you're part of. If you've been doubting what you know or what you can offer, let this month's expansive energy draw out your deepest self-confidence. You can get out there and do the thing. It will be fun, even. What are you waiting for?
Celebrate: Your perspective. How you are a bridge between worlds. What you're an expert about. What you're still learning.
Expand: Your faith in yourself. Your understanding of who you have been, and who you're becoming. Your sense of purpose.
---
Capricorn
While this month brings all sorts of thrilling opportunities for you, they may seem at first glance like thrills you're not interested in risking — like a giant rollercoaster at a pop-up carnival that you don't trust. Take a closer look; you could be missing out on something that will wake you up and help you feel pleasure and excitement in new ways. This month is all about transformation for you, and part of what you're asked to do is let go of your inhibitions. Let yourself have some thrills. Let yourself fantasize about things you're not yet ready to try. Most things that are really fun come with a little bit of danger. What kind of danger are you interested in?
Celebrate: The erotic potential you haven't tapped into yet. How you can transform. What lies under the surface. What helps you heal.
Expand: Your willingness to act on your dreams. Your trust in your intuition. Your irrational desires that can blossom into actual miracles.
---
Aquarius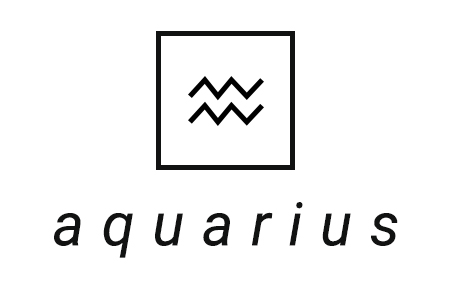 Dearest freaky genius of love, your Aquarius energy is such a mixed blessing! It helps you make room for all kinds of people in your heart and fully accept and celebrate their differences. It helps you see the ways we all are connected to each other, and want to help people have stronger connections. It also can blind you, sometimes, to your own needs for love, support, and belonging. In this hyper-Leo time, you're getting a mirror held up to your blind spots. Leo season asks you to count yourself in, to remember you're not alone, and to celebrate the close friendships and romances that hold you and won't let you face this messed-up world alone.
Celebrate: The support you can count on. The people who keep showing up for you. How you've created partnership, romantic or otherwise.
Expand: Your imagination. Your reach. Your networks. Your ideas. How to stay connected to larger causes and goals.
---
Pisces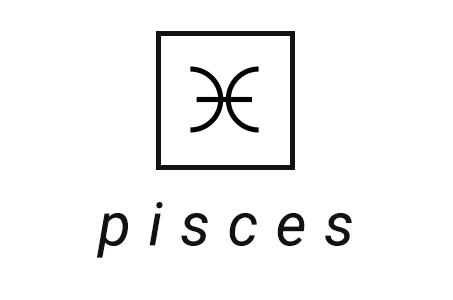 This is such a delicious month for you, if you let it be. Harder times often compel you to do the hard work—if they don't just send you into hiding. When the universe offers you energy like this, it can be tempting to just keep stressing about something you don't need to stress about. Or collapse from the exhaustion of all the hard work you have been doing. A little extra napping and slowness won't hurt right now, but to take full advantage of this month's gifts, you have two assignments: 1) Love your body more. Do what you can to absorb and radiate the love you receive from the world and make it fully yours. 2) Have faith in your future. Start making big plans.
Celebrate: Feeling more deeply embodied. How it feels to love the skin your in. Daily rituals. Being present, here and now.
Expand: Your vision. Your ambitions. Your movement toward your strongest, wisest self. Everyone who uplifts you and holds this vision with you.