It's all happening in Atlanta this October: the first ever national LGBTQ social media conference. A conference which aims to "gather LGBTQ digital creatives at a thoughtfully designed and absolutely fabulous conference in celebration of their power, potential and brilliance" and provide "an opportunity to build community, connections and online audience influence while learning from industry successes."
Sounds amazing, right? We thought so too, and that's why we're gonna be there!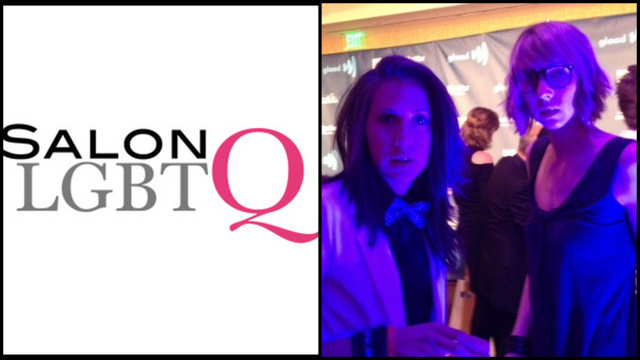 You know who else should be there? YOU.
When: October 17-19th, with the first-night Welcome Reception kicking off at 6PM on the 17th. You can read the entire schedule here.
Where: The Renaissance Hotel in Midtown Atlanta (866 West Peachtree Street), down the street from the High Museum and around the corner from the Fox Theater.
Why: You're invited to meet family and allies, discuss creative and powerful new directions, scheme projects/improvements/campaigns/that gay agenda of world domination; in all, catalyze partnerships and ideas that will support, fund and grow your work, online identity and community reach.
Who: The conference aims to harness/celebrate the power of bloggers, producers, PR Pros, designers, advocated, entrepreneurs, trendsetters, activists, storytellers, connectors, entertainers, digital artists, brand marketers and business builders. But absolutely everybody is welcome.
You can read all about the diverse batch of presenters on the Salon LGBTQ site. Obviously we'll also be there: Autostraddle co-founders Riese Bernard (CEO, CFO & Editor-in-Chief ) and Alex Vega (Design Director and COO) will be appearing on a panel entitled "Best Practices for Brand-Blogger Campaigns" with Matt Tumminello from Target 10 to talk about the "Custom Fit" campaign we did last year with ob tampons. But we'll also just be around attending other panels and meeting people, so please come and say hi to us! Alex is very good at socializing with other humans, and I'm relatively skilled at occasionally throwing out inappropriate dry humor that nobody understands/thinks is funny.
Our hilarious The Fosters recapper and September 2012 A-Camp counselor Vikki Reich of Up Popped a Fox will also be in attendance, leading a Catalyzing Presentation on Saturday morning, which sounds really hot.
We're also excited about seeing our friends Polly Pagenheart of Lesbian Dad and Deborah Goldstein of Peaches & Coconuts — Deborah in the aforementioned Saturday Morning Catalyzing Presentation and Polly in Friday Afternoon's LGBTQ Family Blogging Panel. Vikki, Deb and Polly recently founded VillageQ, a new blog for queer families, and I'm sure they'll be talking about that a lot.
You can also look forward to meeting great visionaries like Toni Rocca, the founder of GaymerX and, of course, Deb Rox who is not only the mind behind Salon LGBTQ but also Entertainment Editor of BlogHer and the Business Development Consultant at Platform.
Vikki has described Salon LGBTQ as "like Xanadu but queer," which seems apt. (Also let's be honest, Xanadu is super-queer.) And, as Polly pointed out in her post 5 Reasons You Belong at Salon LGBTQ, "people who commit to an event like this are the ones you want to rub shoulders with." It's true: conferences like these are where lifelong business and social connections are made, which is why it's so exciting to have one aimed at LGBTQ bloggers specifically. It's also extra-special that Deb Rox is at the helm of SalonLGBTQ — most LGBTQ business-related events are organized and dominated by men, but Salon LGBTQ promises a diverse line-up of presenters, including keynotes from Renée Brown of Wells Fargo, Michael Crawford of Freedom to Marry and Nichelle Stephens of Cupcakes Take The Cake, Keeping Nickels and CoolBlkPpl.
Sure, it's neat to sit in my yoga pants on my laptop all day in a cold dark lonely room, but it's even funner to meet and interact with these interesting humans face-to-face. Connections and projects that take months or even years to build online can happen lickity split when we're all in three dimensions — in fact, all those friends we just told you about are women we met at BlogHer.
So what are you waiting for? You can sign up here and we hope to see you there! (Check out our Queer Girl City Guide to Atlanta if you're visiting from out of town.) If you're planning on coming let us know in the comments, especially if you have any really brilliant ideas about how I can get my hands on some Xanax or sneak in a trip to Charis Books!