Halloween is almost here which to me means one thing: overanalyzing horror flicks for any feminist undertones! YAY!!!! Creative writing/Women's studies major's work is never done and for this graduate, no season has better metaphors for misogynistic fears and powerful female sexuality than the scary movies that permeate almost every channel and film festival throughout October.
I mean seriously, is there anything scarier or gorier than being a woman? Horror films are a perfect and entertaining vessel to showcase not just our own fears but about other people's fears towards us as women. Horror films run the gamut of fears we experience as women. Everything from childbirth, abusive relationships, roommates and demon possession (duh). I could go on for hours about all the different subgenres in scary flicks and their feminist or non-feminist message and I have to admit that my favorite subgenre at the moment is the Blossoming-Teenage-Girl-Becoming-A-Woman and all the scary mumbo jumbo that comes along with that.
Drenched in metaphors about loss of innocence and blooming sexuality, the psychological warfare of high school along with all the blood and guts that comes with it, it becomes clear just how perfect our puberty years are a perfect fit for the horror film genre. If we took all of the fear, anger, confusion, exhilaration we felt as teens and molded that into a movie, it would be a horror flick. So in honor of this holiest of scary holidays, I have compiled a few of my all-time favorite scary chick flicks: ranging from horror classics to ridiculous fun. Whether a hardcore scary movie fan or just looking for something fun to play at a party, hope this list helps.
---

Carrie is like the Titanic of scary movies. Everyone knows what happens at the climax yet it's still a mandatory installment in any (good) Must Watch list. The now iconic image of a young, fresh-faced Sissy Spacek covered in pig's blood is so ingrained in our pop culture I think we'd be hard pressed to find anyone who doesn't know who Carrie (or at least what happens to her) is. The movie follows Carrie, a shy teen outcast who is in constant torment from fellow students and from her own religious nut job mother. But Carrie soon discovers she has telekinetic powers and goodness knows she's not just gonna use it to get snacks from the fridge without moving from the couch (which is what I would do).
---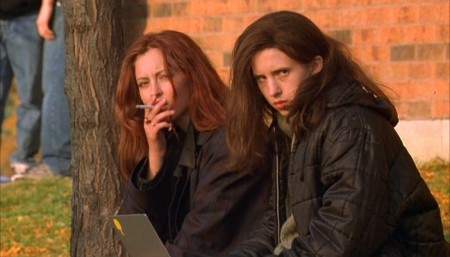 Talk about heavy handed, you can cut the metaphors and symbolism in this movie with a butter knife. The film surrounds sisters Brigitte and Ginger, two social outcasts who like to spend their time recreating gory death scenes like some kind of twisted lookbook. But a rift starts growing between them when Ginger starts her period/gets bitten by a werewolf. Will their sisterly bond be able to survive all of Ginger's body ch-ch-changes.
---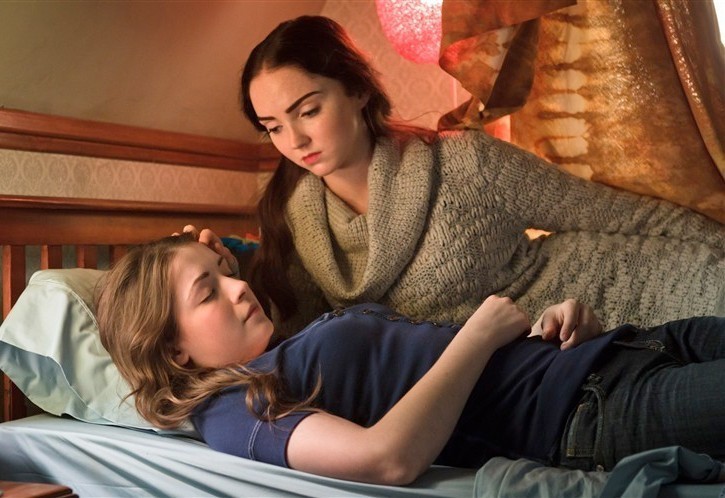 All girls boarding school? Check. Plaid skirts? Check. Lesbian vampire played by world renown supermodel Lily Cole? CHECK. Our main character, Rebecca and Lucie are inseperable and are all set to have an awesome new school year. That is, until a mysterious new girl, Ernessa arrives and starts to get really close to Lucie (like real close). Is Ernessa really a monster or is Rebecca's strong jealousy messing with her sense of reality? It's probably pretty cheesy but because of the above checklist, it's now a Halloween staple.
---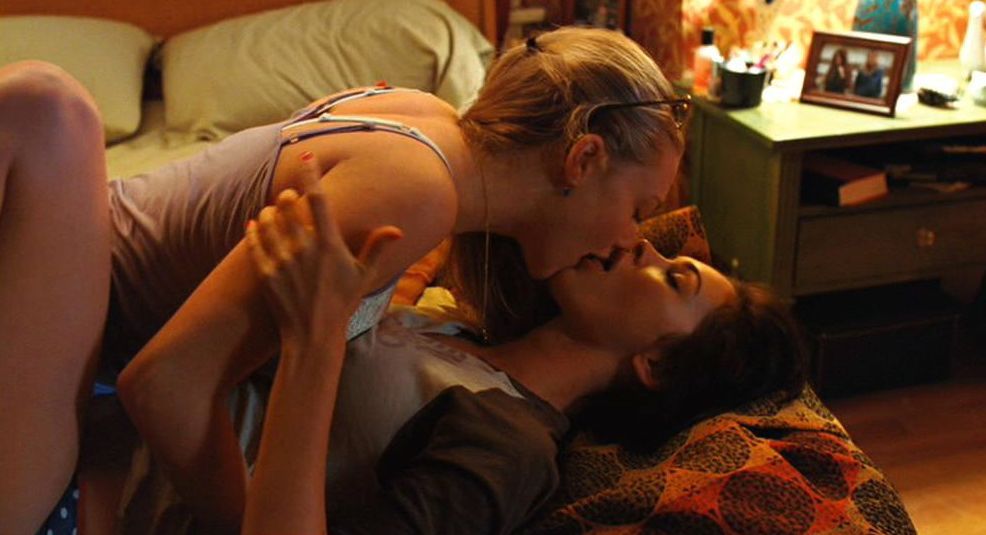 A seriously underrated movie about a demon possessed cheerleader (played by Megan Fox) who eats boys. #Rolemodel status much? So the story is a little clunky, but if you ever wanted to see Amanda Seyfried kiss Megan Fox and kill Adam Brody, then this is the flick for you.
---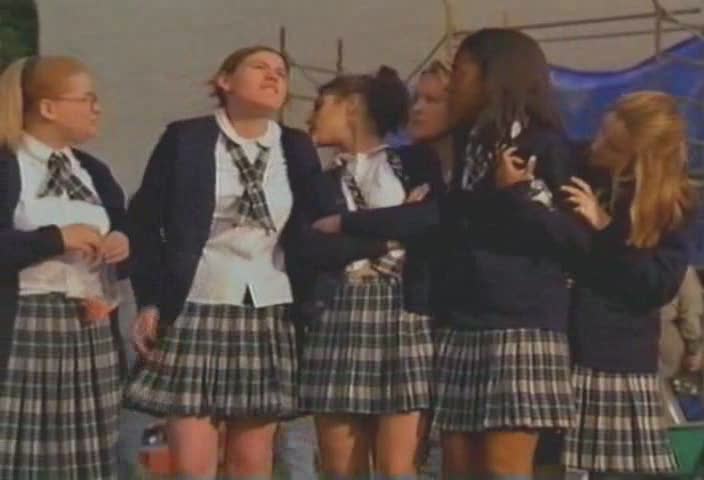 Yet another movie set in an all girl's boarding school (this time a catholic school), but while The Moth Diaries at least tries to be a high brow scary movie, this has no qualms just being god awful and I love it. But most importantly, this is Clea Duvall's first movie and one where she has a naked scene so obviously this is my favorite movie of all time. (Yes it's on Netflix, why are you still reading this for?)
---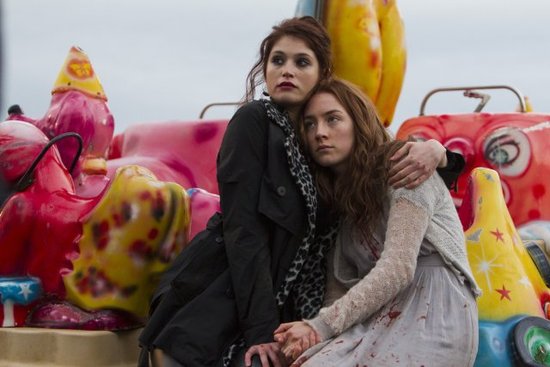 I like to think of this as the feminist Interview With a Vampire or/and the vampire version of Ginger Snaps. Eleanor (Saoirse Ronan) and Clara (Gemma Arterton) are sisters hiding in a decrepit coastal town trying to hide out from an ancient league of vampires who believe only men should have the power to have and grant immortality. Kick ass girl power scenes ensue!
---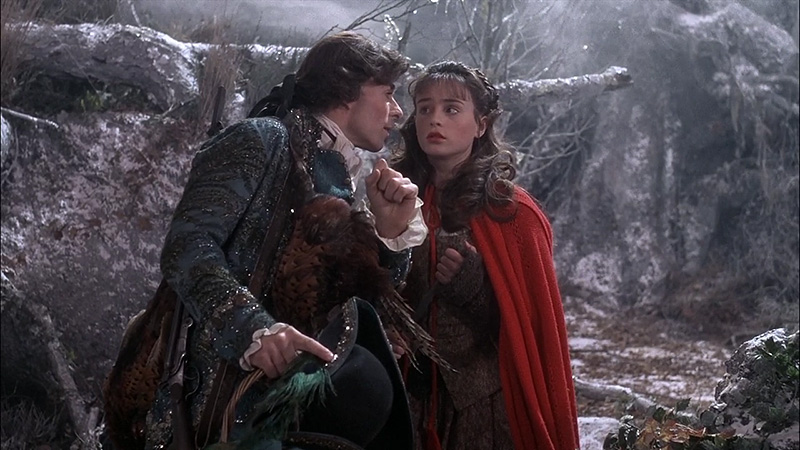 Based on the werewolf stories from Angela Carter's short story collection The Bloody Chamber, this is any nerdy girls' wet dream. Here Carter, who also wrote the screenplay, creates a beautiful film that looks like a poem brought to life. Though there are several stories interspersed throughout the movie, in the center is the story of Rosalee, the Little Red Riding Hood figure who must find common ground between living in an oppressive society and her burgening sexuality. With Angela Lansbury as Rosalee's grandmother, this is not one to miss.
---
The quintessential '90s film that made witchcraft look so cool we all ran out to the local library to read Teen Witch and wear "goth-y" floral dresses. Also I want to personally like to thank the script writer who knew exactly what teenage girls would do if they had magical powers; and yeah I'm taking about the hair color changing scene. That's pretty much my femme fantasies come to life. This movie focuses on a group of misfit girls who harness the power of "Manol" and start raising a little hell. The awesome powers aside it's fascinating to watch the power dynamics among a group of friends and how easily they can turn on each other when that power is threatened in anyway.
---
Come one! Obviously I'm going to mention this film. In case you are one of the few humans who consently chooses to live under a rock but just started to get wi-fi, Teeth is about Dawn, a teenage spokesperson for a Christian abstinence group who discovers that her vagina not only has dentures, but has a pretty strong bite to it too. I ain't gonna give anything else away, but I trust you will love, just as I did, watching this character grow from a someone who fears her lady bits to wielding them like a weapon.
---
I admit I don't think this list is perfect or fully encompasses the wide array of teenage girlhood. Where are all the WOC and queer women in horror films? And I'm not talking about those horrible voodoo priestess or animal demon stereotypes. If there are any horror films out there with awesome female characters that I missed (even if they don't fit the "blossoming teen" genre, I wanna know anyways! From one scary movie fan to another.