I've always had a bit of a thing for bad girls, and I don't think I'm alone on this one. Who doesn't love gals with switchblades hidden in their beehives, girls with killer smirks who drink the tears of their enemies, and ladies that enact revenge without smearing their lipstick? And why do we love them? Is it the clothes, the hair, the make-up? Or is it more about attitude, manipulation, and that pesky sexual ambiguity? For slightly shy girls like me, bad girls let us live out our wildest fantasies. All those things we wish we could have done to that one girl in high school who made our lives a living hell. For these reasons, this column, "Rhymes with Witcheswp_postswill be a weekly piece dissecting our love for the fictional mean girls that make it hurt so good. Every week, come take a walk with me on the wild side (switchblade not included) to explore the evil women we love on TV and in film and why we love them. Heroes and damsels in distress be damned.
---
Alice Walker once said, "The most common way people give up their power is by thinking they don't have any.wp_postsKimberly Joyce is not one of these people.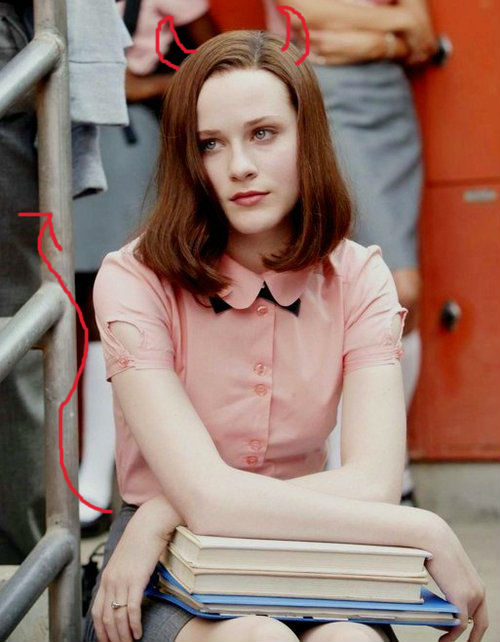 Forget majoring in Women's Studies, anyone who has been a teenage girl can attest to an almost inevitable change that goes hand in hand with puberty. Self esteem drops and achievements are classified through aesthetics instead of intelligence or character. Kimberly Joyce, the anti-heroine from the 2005 film Pretty Persuasion and played by Evan Rachel Wood Bisexual, is one of those marvels that sneaks through the cracks. The film follows Kimberly and her two close friends down a politically incorrect rabbit hole that is falsely accusing their English teacher for sexual  harassment as revenge.  But as the the story unravels we realize Kimberly's plan spans much farther than just a high school scandal.
Somehow while other teen girls lower their expectations of themselves, Kimberly comes off as extremely focused and determined, which I think is the reason she's such an interesting character. All of that potential energy that is lost or directed towards hating our bodies and being self-conscious when we were teens is totally realized in Kimberly and all of that power is both amazing and frightening. You can't help but stare in awe.
In her 1992 book, Meeting at the Crossroads: Women's Psychology and Girls' Development, psychologist Carol Gilligan suggests that young girls are anthropologists, seeking to understand and then adapt to the rules of the culture within which they find themselves, which for this example is a culture that values female passivity rather than accomplishments. But while other girls learn to understand how to follow the system, Kimberly learns to understand how to beat it. She knows her worth and the type of power she holds over people, including her fellow classmates and the various adults around her, and uses her powers of perception to manipulate them. It doesn't take an evil genius like Kimberly to know that people underestimate teenage girls, but she uses her pure image to stay under the radar leaving a quiet trail of destruction behind her. I'm sorry, but I can't help but love her for that. Teenage girls are so often portrayed as idiots with little going through their minds except for shopping, boys, shopping and boys. And while Kimberly is not completely exempt from that (I mean, this did all start out because of a boy), she portrays a powerful, cunning and ambitious figure that I can't help but admire.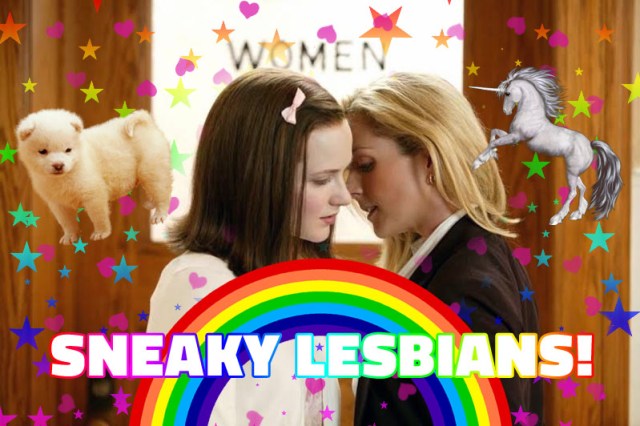 But perhaps the scariest thing we learn from Kimberly Joyce is that the person you should fear most is your best friend. And that makes complete sense. In Rachel Simmons' 2002 book, Odd Girl Out, she states that precisely because girls form such intimate friendships, they have special access to the emotional areas where their friends are the most vulnerable. It makes perfect sense doesn't it? Your best friend knows your strengths, weaknesses, your pet peeves, and even your deepest, darkest secrets. It's crazy to think that someone you hold so dear could just as easily destroy you and, in turn, you them.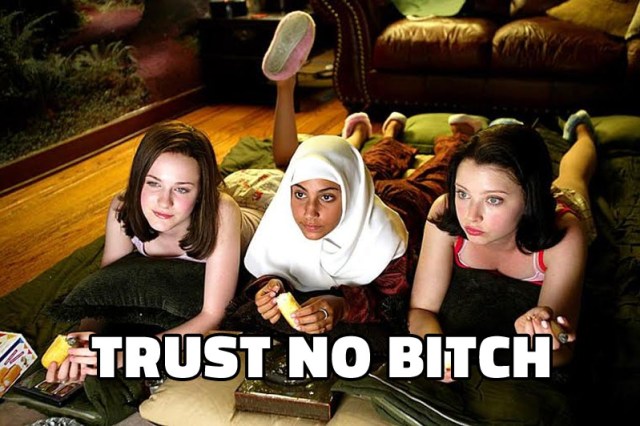 In the case of Kimberly, the target of her vengeance lies on her best friend Brittany (played by Elizabeth Harnois) who we learn is actually dating Kimberly's ex-boyfriend. While I don't want to give anything away, it's clear from the minute we meet Brittany the kind of ammunition Kimberly has on her in a scene when she nonchalantly states how much Brittany likes to masturbate while giving a tour to a new student. It's this kind of psychological bullying that is so often trivialized, but so very useful when planning a coup on your best friend.
At the end of the day, the world is an orchestra and Kimberly Joyce is the conductor. The best we can hope for is to just play along and not get in her way.