In 2016, a VOYA review ran a very interesting (read: troubling) warning along with their take on Kody Keplinger's young adult novel Run. "The story contains many references to Bo being bisexual and an abundance of bad language, so it is recommended for mature junior and senior high readers." The implication that bisexuality in and of itself isn't appropriate for young readers (who themselves might be coming to terms with their sexuality) sparked the expected outrage, a Change.org petition to boycott the magazine, and eventually a formal apology. Though there are still those who would keep bi characters off YA shelves, there are also plenty of fantastic young adult graphic novels, fantasy books, contemporary novels, and even nonfiction collections with bisexual characters that find their way into the hands of young readers and adults who appreciate YA. Here are a few essentials to check out during bisexual awareness month.
Kiss Number 8 by Colleen AF Venable, Illustrated by Ellen T. Crenshaw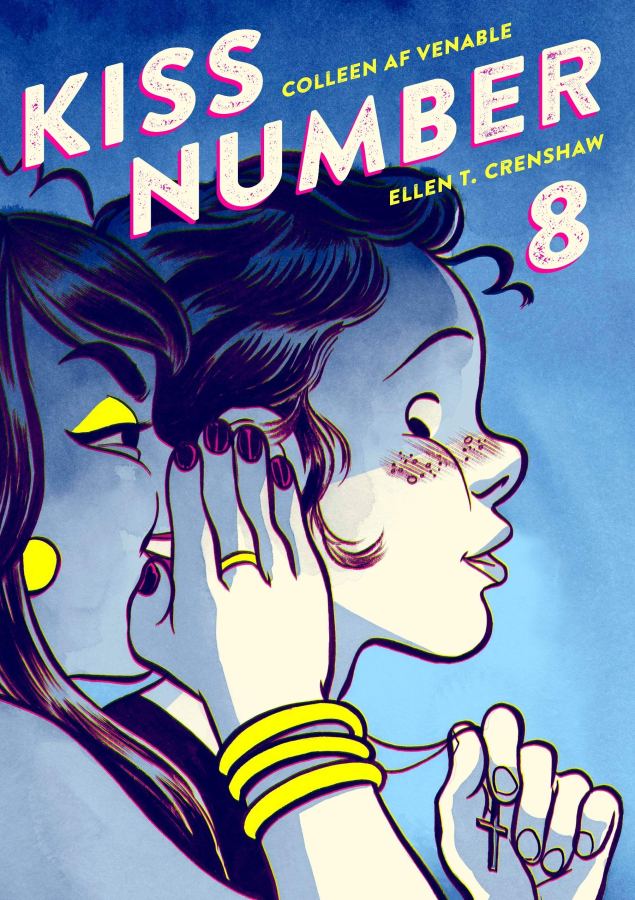 This graphic novel just received a spot on the National Book Awards' Longlist, and for good reason. The story is a portrait of not just a teen coming to terms with her queerness (and figuring out what labels, or a lack of labels, might apply to her) but of the beauty of finding your queer community. A kind of afterword plays against still persistent ideas about what ending up in a same sex or heterosexual relationship means for a bi character, and provides, if not a happily ever after, the idea that discovering who you are can lead to happiness.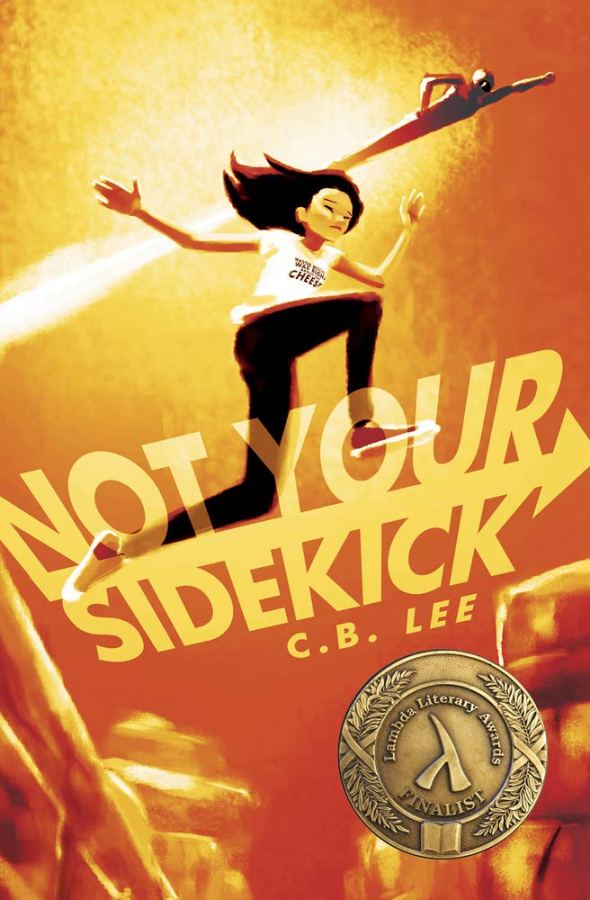 Not Your Sidekick is a fun and funny own voices book, meaning its bisexual, Asian American protagonist was created by bisexual Asian American author C.B. Lee (who's earned a Rainbow Award for Best Bisexual Fantasy Romance). Not Your Sidekick is the first in a trilogy that imagines a world where superheroes are real, but not all teens with superpowered families end up leaping tall buildings. Protagonist Jessica Tran's story of navigating this fantastical world comes alive even more when her various crushes are explored.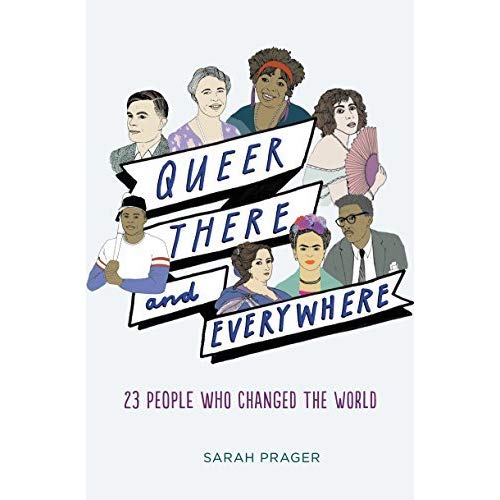 This collection of mini-biographies of queer people throughout history is written with young audiences in mind, but even if you're an adult with several queer history classes under your belt, you might be introduced to a member of the LGBTQ community you'd never heard of. Included in the collection is Frida Kahlo, who, at least for the years after Frida was released, might have been history's most famous bi woman.
Albertalli's follow up to Simon and the Homosapien Agenda (which became last year's teen rom-com hit Love, Simon) is told from the perspective of Simon's BFF Leah, a visual artist and musician dealing with some capital A teen angst. Like Simon and the Homosapien Agenda, the book grapples in an incredibly realistic way with the reasons it can be hard to come out even to people you're almost certain will accept you for who you are. Also like Simon, this book is for fans of happy (if a bit sappy) endings.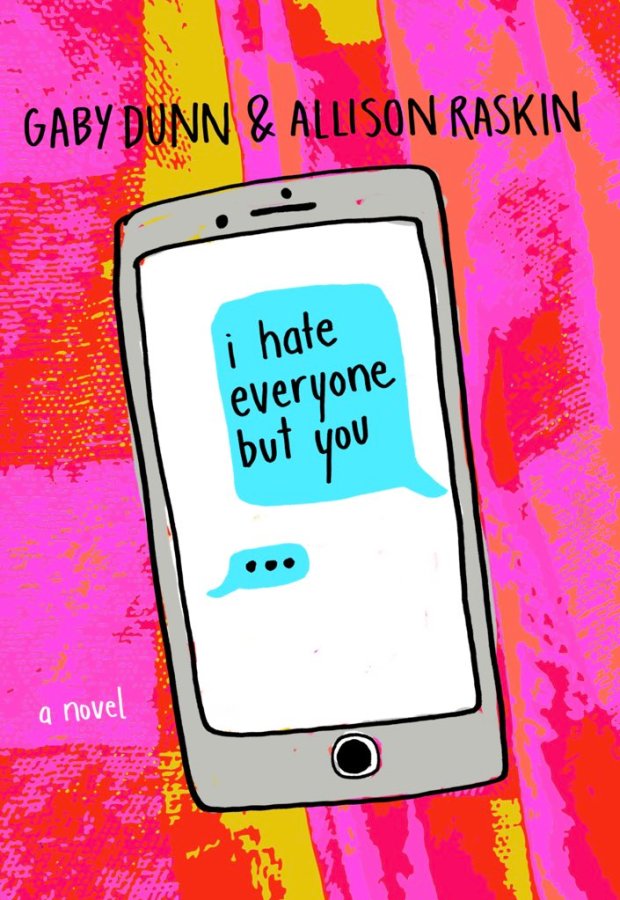 Told through a series of e-mails between two friends suddenly separated by college, the novel's "coming out" (but, you know, not in a big way, not that's a big deal or not a big deal) moment is wonderfully honest, a portrayal of a teen tripping over herself to support her friend's evolving sexuality and making many missteps in the process. Written by two comedians with a real-life friendship, the e-mail format takes a second to get used to but ultimately creates a charming and fast-paced read. Read Autostraddle's interview with Gaby and Allison about it here!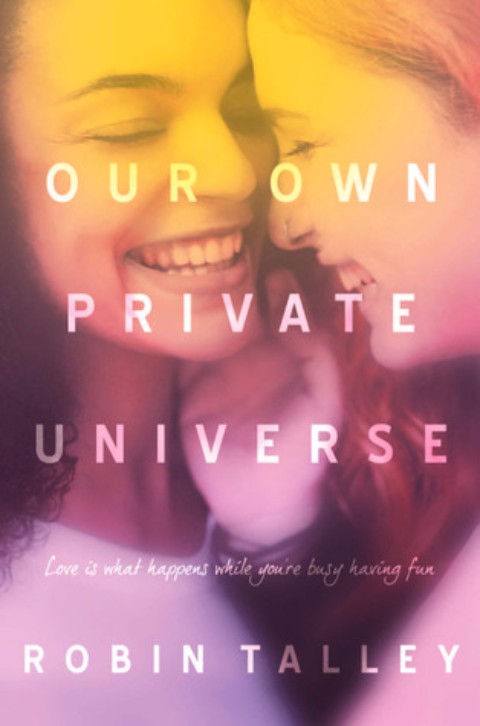 The novel follows Aki, a bisexual fifteen-year-old as she goes on a journey with a group of fellow teens from her church, and contains one of the few examples I've found in a YA novel of a queer girl grappling not just with what sex will look like for her, but how to navigate protection when she hasn't been given much info on queer sex, let alone how to stay safe. Beyond getting that info to young readers, the book is a sweet story of romance and figuring out your place in the world.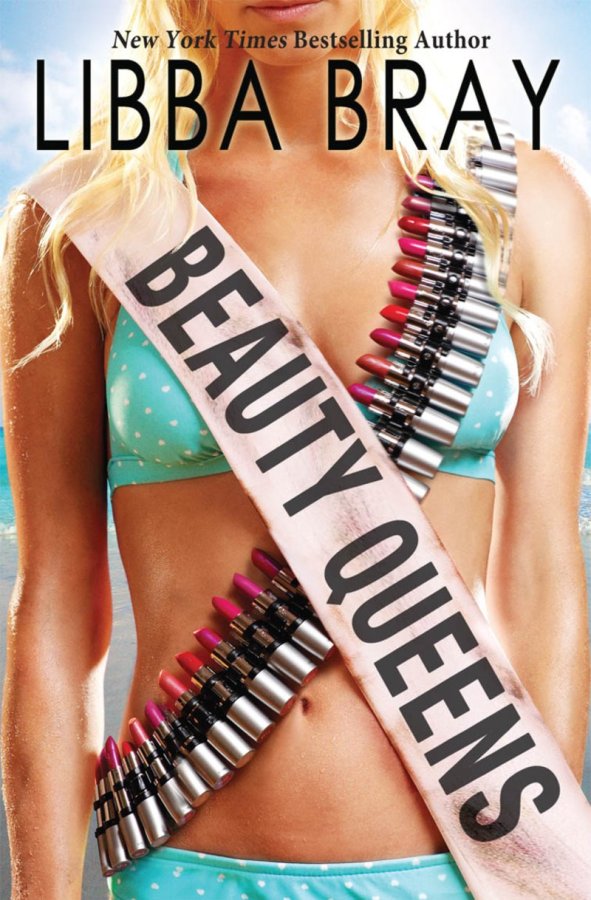 It's been described as Lord of the Flies with teen girls, but this book is so much more than an update to the classic novel that likely made you afraid of pigs, or shells, or the wrath of men. When a plane full of beauty queens crash lands on an island, a group of girls who have had their lives policed more than even the average modern high schooler finally have the time and freedom to explore who they are, including exploring their sexuality.
This novel from the incredibly prolific Hannah Moskowitz deals with something bi women deal with from their teens well into adulthood, sometimes feeling like they don't belong in groups of queer women who only date women. Etta is having a hard time finding where she fits into any clique, and her quest to find a place where she belongs will resonate with any reader.
A new classic YA about female friendship, The Bermudez Triangle follows a trio of life-long BFFs as they deal with a big change—one summer two of the girls realize they have feelings for each other and start dating. From moving from friends to girlfriends to making sure their third friend doesn't feel like a third wheel, Johnson's take on evolving relationships is a quick, engrossing read.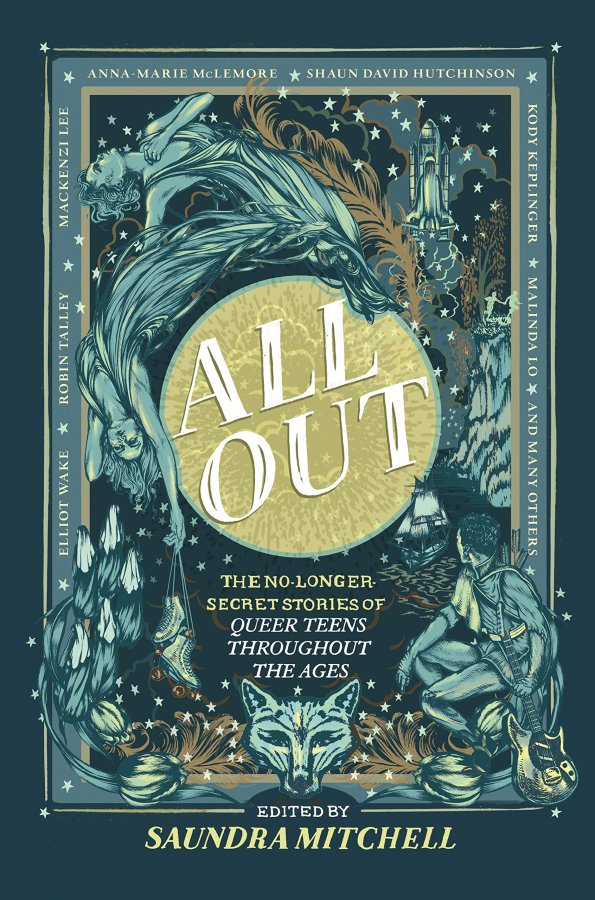 This collection of short stories featuring queer teen protagonists is a must-read for fans of historical fiction. Readers will get sucked into the story of a girl questioning her sexuality on the floor of a '70s roller rink and the story of a girl looking for a midnight kiss as the world enters the new millennium. This book is packed with meet-cutes in mysterious forests and myth retellings with a queer twist.