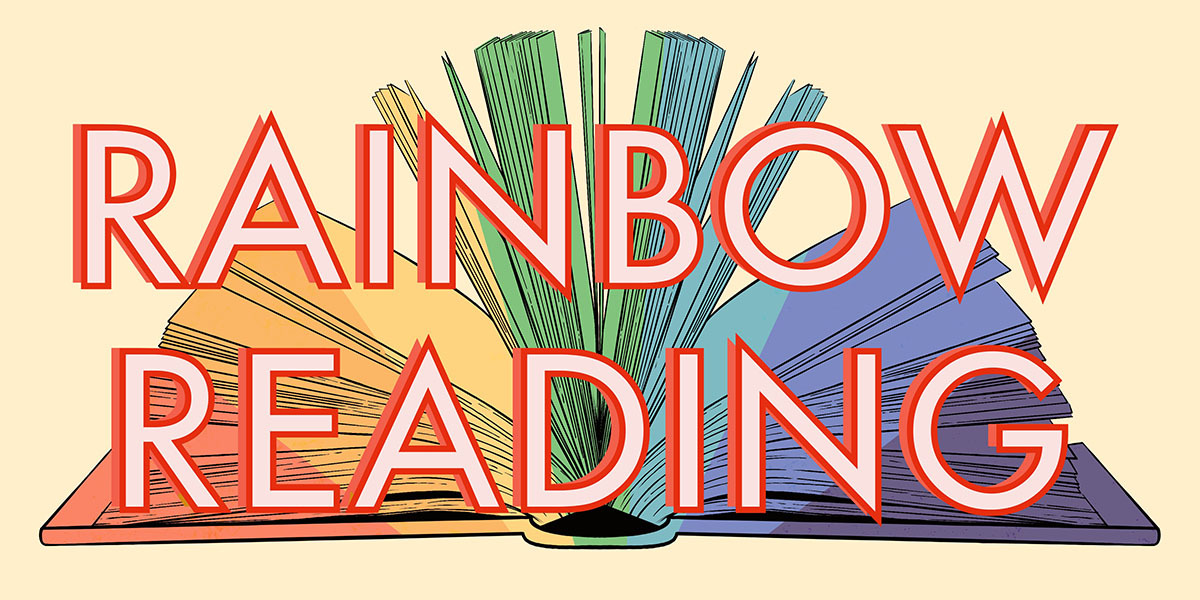 Hey hi, friends! Yashstreet's Back (alright!) and I'm here to wish all of you all a profound, powerful, and perfect Pride Month!
I'm recovering from marathoning Our Flag Means Death at the recommendation of Laynie Rose Rizer, and by "recovering" I mean "not recovering, obsessing." I'm into season two of Gentleman Jack now, catching up, but this new season is so STRESSFUL y'all! So I'm rewatching my favorite bits of OFMD in between. Those are my emotional support gay pirates.
In addition to rereading Rainbow Rainbow for the review I'm writing, I'm also gathering a pile of my favorite queer reads to revisit this month. I love a thematic read, what can I say? In the coming weeks, I want to reread parts of Boots of Leather, Slippers of Gold, The Persistent Desire, Dagger: On Butch Women, Patience & Sarah, a fat stack of Bechdel, and the like. I love a thematic read, what can I say? Tell me your favorite Pride reads in the comments!
Alrighty, let's make like a banana and split. On this week's Rainbow Reading, we've got:
---
Shelf Care: Reviews, Essays, and other Things of Note
---
"Ultimately, this is a book about being able to integrate one's trauma in a world where acceptance, while not universal, can be found."
---
Autocorrect: Books content from the last couple weeks at Autostraddle!
---
That's all she wrote, folks! If you're a queer writer, particularly an early-career queer writer: I'd love to hear about the cool things you're up to so that I can share links to your published essays, book reviews, short stories, poems, and longform features on LGBTQ+ topics! Please email me links for consideration at yashwina@autostraddle.com with the subject line "Rainbow Reading Submission" — I'm an avid browser-tab-collector, and I especially want to hear from you if you've just landed your first publication or first major byline.